2013 Sprint Wabash River Sampling Blitz
Wabash River Enhancement Corporation is looking for groups or individuals to help sample 200+ sites on tributaries draining to the Wabash River from 3-5 pm on Friday, April 19th. No training or equipment required. If interested, email Jessica at jfulgoni@wabashriver.net or call her at 765-420-8505.
The Tippecanoe County Chapter of the American Red Cross is looking for volunteers to solicit donations in two hour shifts, 10am- 12pm or 12pm - 2pm at area Wal-Marts as part of the Heroes
campaign;
Saturday, April 6, Veterans Memorial Pkwy
Saturday, April 13, West Lafayette-52W
Saturday, April 20, Veterans Memorial Pkwy
Saturday, April 27, West Lafayette-52W
Tour the Town needs volunteer guides
Those interested
in local history are invited to spend some Saturday mornings narrating tours on the Wabash Trolley. CityBus is looking for tour guides for its free Tour the Town narrated tours which are offered May through September.
To volunteer as a tour guide, contact Katy Dietrich at (765) 420-2957 or email katy@gocitybus.com.
Sustainable Planting Event
Join Cary Home, Purdue University Ford C3 project, Tippecanoe County Soil and Water Conservation District and Wabash River Enhancement Corp. to plant a half acre
savanna on
Saturday, April 6th!
Volunteers will plant nearly 10,000 plants at Cary Home located at 1530 S. 18th Street, Lafayette starting at 10 am. Volunteer for a 2 hour time slot or spend the whole day converting turf to savanna! Contact through Volunteer Center website
opportunity
or call WREC and ask for Sara at 377-9100.

Be a Role Model this Summer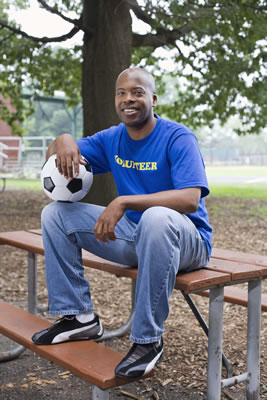 Hanna Community Center is looking for volunteers to help out with their summer camp. Training will be held
Saturday, May 18th
for First Aid and CPR training as well as Food Training. If you would like to learn more about how you can make a difference as a role model in a child's life, email
Kim
at kim@hannacntr.org or call 742-0191.