What's New This Week?
Great Group Projects

YWCA Domestic Violence Intervention and Prevention Program
is looking for about 25 volunteers to help their big fundraiser, Clay Bowl Giving event held on April 25th:
set up on April 24th at 5pm;
tear down on April 25th at 7pm;
move tables and chairs.
If interested, sign up on the volunteer website , email Ericka at elee@ywcalafayette.org or call 423-4486.
Girls Scouts Indiana is looking for cookie cupboard volunteers. The cupboard is where area troops come and get additional cookies to fill their orders. Shifts to be filled:
Monday, February 11 - 2:00-4:00

Tuesday, February 12 - 2:00-6:00

Wednesday, February 13 - 2:00-4:00

Thursday February 14 - 9:00-1:00

Friday February 15 - 9:00-1:00
to basically do the following:
Greet our Cookie Moms and/or Dads

Distribute order sheets (if necessary) to the Cookie Mom/Dad to be completed before cookies are distributed. Some troops call or email their orders ahead of time which eliminates this step.

Check to make sure the individual has their Access Card. This is a card that is issued to the appropriate individual authorizing them to pick up cookies for a particular troop.

Distributes the cookies.

Signs the order sheet and gives the Cookie Mom/Dad their copy and retains the remaining copies for daily verification.
There is lifting and reaching involved. The cookies are packaged in cases of 12 boxes which aren't heavy or bulky but they are stacked 10 cases high and there will be repetitive motion, such as bending. To sign up, email Susan at skohl@girlscoutsindiana.org or call 317-924-6896.
Still Needed
FASFA Days at Area High Schools
The Community Foundation of Greater Lafayette has contracted with The National Center for College Costs (NCCC) to host "FAFSA Days" at four public high schools in February 2013. Volunteers needed to greet people coming in and keep line order to receive help.
Shifts of 11am-1pm;1-4pm; & 4-7pm
February 4th - McCutcheon
February 11th - Jefferson
February 12th - West Lafayette
February 28th - Harrison
For more information or to sign up, contact Cheryl at 742-9078 x 225 or email her at
cheryl@cfglaf.org
Ivy Tech Community College
The Lafayette Ivy Tech Dental Assisting Students are holding the 3rd Annual Easter Egg Hunt on Saturday, March 30. The public is welcome to attend to attend this fundraiser for student scholarships and support the Dental Assisting program.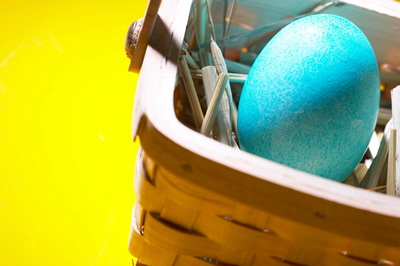 I

f interested in learning about more ways to get involved, contact
Amy
at the
United Way Volunteer Center or visit:

Need Assistance with Your Taxes?
VITA can help!
Tax season is HERE!
If you have an annual income of $50,000 or less, VITA will prepare your taxes for FREE. This program will be running through April 15.
VITA is specifically designed to aid people with low-to-moderate incomes in filing their taxes. Mobile sites at convenient locations are available to ease this process for you.

Schedule an appointment by clicking in the link on our website:
You may also schedule by calling or texting Jen Million at
If you have any further questions about the VITA program, email
If you'd prefer, you can file your own taxes online if your annual income does not exceed $57,000. Check it out on the tax website now!


Learn more about the United Way
Do you want to find out what the United Way of Greater Lafayette is all about? Visit the website
BE AN ADVOCATE
Please forward this Volunteer Column.

You can LIVE UNITED by helping us spread the word. Imagine how many people we could reach if everyone forwards this to five people.




Steve Horne, United Way's 2012 Volunteer of the Year!

We wanted to thank Steve for all he does for United Way and more so, for the community. If you see Steve out and about, be sure to congratulate him for all his hard work making a difference!