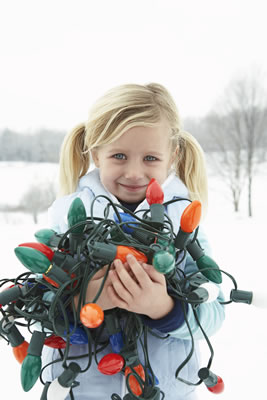 Volunteering and helping our fellow man has long been seen as an altruistic thing to do. But more selfish motives-pleasing friends, doing what you want-are more successful causes of effective volunteering! Regardless of motive, volunteering improves the health, happiness, and in some cases, the longevity of volunteers. Children who volunteer are more likely to grow up to be adults who volunteer. Even unwilling children who are forced to volunteer fare better than kids who don't volunteer. Communities with lots of volunteers are more stable and better places to live, which in turn further boosts volunteerism.
"On one hand, it's striking that volunteering even occurs," says Mark Snyder, a psychologist and head of the Center for the Study of the Individual and Society at the University of Minnesota. "It seems to run against the strong dynamics of self-interest. There is simply nothing in society that says that someone is mandated to help anyone else." Yet 1 in 3 adults do meaningful volunteer work on a sustained basis, he notes, and the United States has one of the world's highest rates of volunteerism.
"People who volunteer tend to have higher self-esteem, psychological well-being, and happiness," Snyder says. "All of these things go up as their feelings of social connectedness goes up, which in reality, it does. It also improves their health and even their longevity."
Among teenagers, even at-risk children, who volunteer reap big benefits, according to research findings studied by Jane Allyn Piliavin, a retired University of Wisconsin sociologist. She cites a positive effect on grades, self-concept, and attitudes toward education. Volunteering also led to reduced drug use and huge declines in dropout rates and teen pregnancies.
Most people say they value volunteering because it's "the right thing to do," among other altruistic reasons. But the strongest drivers of successful volunteers are actually more self-focused. There are five main reasons people volunteer:
Understanding: the desire to learn new things and acquire knowledge.
Esteem enhancement: feeling better about yourself and finding greater stability in life.
Personal development: acquiring new skills, testing your capabilities, and stretching yourself.
Sense of community: making the world, or your piece of it, a better place.
Humanitarian values: serving and helping others, often with a strong religious component.
People often get into volunteer work because a friend asks them, and that can be a fine entry point. But people should also do some work to make sure the organization is a good fit for their interests and that the work they would be doing is also a good fit. Be sure to ask "what's the optimal match for me?"
Further, if there is a jumble of factors motivating people to consider volunteering, they might want to reconsider. When people have multiple motivations, it is harder for them to be satisfied. Experts say it is easier to derive happiness when your goals are simpler.
Concern for others and concern for yourself can complement one another. Find a way to do good for others at the same time as you do good for yourself. Have you made volunteering a part of your social life?