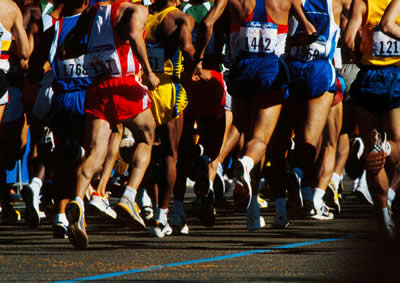 1) Volunteer at a Medicinal supply organization! With so many countries unable to provide proper medical care to its citizens, local nonprofits have willingly stepped in to provide proper medical supplies to these developing nations. Volunteering at one of these organizations is rewarding as this allows you to bond with everyone around you, hear stories of the various countries receiving the supplies, and ultimately realize the impact of volunteering your time.
2) Volunteer for a 3k, 5k or go the distance and do a marathon! Whether you're actually volunteering or helping runners sign up for the race, the distance you choose doesn't matter. It's the cause behind the race that makes the biggest impact. Many races are fundraisers that raise money for research, causes, and organizations. Whatever the reason, races are beneficial for you and your family as they provide valuable family time and help support important causes. See the SIA Trek or Treat opportunity above.
3) Volunteering is mentally healthy! More than likely (well we hope) you want to be volunteering so you're already in a good mood and guess what? The people you're around also want to be volunteering. Overall people are happy to be volunteering, the good vibes are felt and shared throughout the experience. As you reflect upon your volunteering experience, you will realize all of the heartening memories generated from the positivity and you're already looking forward to the next time you volunteer!
4) Volunteering as a Baby Boomer! For Baby Boomers and retirees volunteering reshapes the perceptions of aging, shifting the focus from frailty and dependency long associated with old age to being active, productive which leads to improved health and longevity.
5) Help make our returning soldiers and Veterans healthy! If you're a counselor or mental health professional, you can use your skills to provide free mental health services to members of the military, veterans of Iraq and Afghanistan, and their loved ones. These services help soldiers to cope with the psychological and emotional consequences of a decade of war. See the Stand Down opportunity listed above.