World Tai Chi Day.org: News for People Changing Their Lives and Their World w/ Tai Chi & Qigong ...
Please LIKE US on FACEBOOK!
Teacher's Tip & Learning Tip:
Are We Truly Alive? and Is the Universe a Friendly Place?WorldTaiChiDay.org Newsletter Comment:
Tai Chi & Qigong as Meditations in Gratitude!
WorldTaiChiDay.org Medical Research:
Qigong Treats Fibromyalgia! Tai Chi Treats COPD!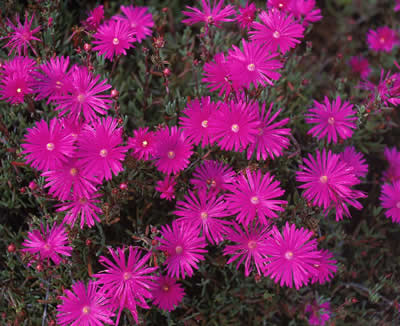 "I think it pisses God off when you walk by the color purple in a field and don't notice it."
-- Alice Walker, The Color Purple film's character Shug Avery

New to T'ai Chi or Qigong? Find classes/teachers at

www.WorldTaiChiDay.org 's "Events/Classes" directory. It's free!
Are you a T'ai Chi or Qigong Teacher? List in our free directory!
Dear World Tai Chi & Qigong Day Supporters,

This week's WorldTaiChiDay.org discussion:
TAI CHI & QIGONG AS A MEDITATION IN GRATITUDE
30 years ago, when I'd first began studying Tai Chi in California, I had just learned the long form of our style after months of effort, and my teacher asked me to be part of a small group that was to demonstrate Tai Chi at the massive Orange County Fair.
One evening we were up on the stage going through our forms, when a small girl stopped right in front of the stage, as her mom hurried up to catch up with her. The little girl was mesmerized, asking her mommy, "What are they doing?"
Her mom said, "It's kind of like a prayer."
I remember thinking to myself, No, no, no, Tai Chi is not at all like a prayer. Its an exercise!
I still believe that, however, I also now think that that girl's mom was onto something. Now, before we get any howls of protest, I want to make clear that Tai Chi and Qigong are not religious, they are not connected with any religion, and they are actually high sciences that connect the mind and body to evoke health responses on many levels.
I say that because, not so much today, but in the past over the 30 years of my practice I like many teachers have had students who had some twisted idea that they couldn't practice Tai Chi or Qigong because it competed with their religion.
Of course most people don't see it that way, and I and many teachers have taught Tai Chi in churches, temples, mosques, etc. over the years, and in fact I once was invited to do a presentation at the National Catholic Youth Conference one year.
But, this idea of Tai Chi and Qigong as a "prayer" resonates with me on some level, not on a dogmatic religious level, but on a deeply human level.
These 30 years of my Tai Chi and Qigong practice have peeled back the onion skins to expose the essence, the sweet heart of the fruit of Tai Chi and Qigong, and has left me with a sense that at their core Tai Chi and Qigong are very much like "prayers of gratitude."
It has often been said that "gratitude" is the most powerful prayer. As mind-body science is explored in medical research we also begin to have this concept validated, for when patients obsess with symptoms, rather than reveling in the joy of what they still have, it diminishes their progress toward healing.
Again, this isn't a religious concept, but rather a human concept that has been recognized throughout the ages.

"When a person doesn't have gratitude, something is missing
in his or her humanity. A person can almost be defined by
his or her attitude toward gratitude."
-- Elie Wiesel




"If the only
prayer
you say in your life is "thank you,"
that would suffice."

-- Meister Eckhart
"Find the good -- and praise it."
-- Alex Haley


Give thanks for a little and you will find a lot."
-- The Hausa of Nigeria


Your Lord is bountiful to mankind: yet most of them
do not give thanks.
--
Muhammad (570-632 AD),
Koran
,
27.73




Lend me a heart replete with thankfulness!
For thou hast given me in this beauteous face
A world of earthly blessings to my soul
-- William Shakespeare (1564-1616), Henry VI: Part 2 (1590), 1.1.20
Gratitude is the sign of noble souls.

-- Aesop (620-550 BC), Androcles
This article began with the character Shug Avery mouthing the words of famed author Alice Walker about how it pisses God off when we don't notice the beauty of the purple flowers we walk by.
In my Tai Chi classes, as we flow through the soothing, loosening Qigong movements, I encourage my students to do them with their eyes closed, to let go of the world outside, and to revel in the exquisite sensations of breath, loosening, and the massaging of the tissue as the body rotates, sinks, or stretches. I remind myself and my students that this body we've been given in this life is a miracle and a majesty of sensation and perception that the world is too often too hurried to slow down and appreciate.
I liken the organs and cells of the body to an over-worked, under-appreciated employee, asking students to remember how disheartening it feels when we worked for a boss who only noticed us when we had screwed something up at work. As opposed to those jobs we've had where the boss recognized the value of our work on a regular basis. The latter is a joyous and inspiring place to work that brings the most out of us.
This is how most people treat their bodies, cells, and organs. We ignore them constantly, only focusing our attention outward to the world around us, until our organs break down and screw up. Then we curse our bodies for having broken down, feeling as though God, or the universe, or life, has abandoned us, when in reality it was we who'd abandoned our own bodies long before.
Tai Chi and Qigong, at their essence, are a celebration of the miracle of our existence. If the largest corporation in the world applied all their resources to create a machine that mimicked the human body you now exist in, it would be a comical, stiff approximation of the grace that you exhibit walking to the water cooler to get a drink. And when you flow through your Tai Chi or Qigong movements this vehicle you've been given through God, fate, evolution, or chance, is so incredibly beautiful and graceful beyond description.
You might cringe at this, like I did when my Tai Chi teacher extolled us to feel our selves as graceful. Over time I realized that grace is not something external that can be judged by an art critic at the Bolshoi Ballet, but it is a state of being, a state of grace that is felt from within.
When we slow down, close our eyes and breath, as our dan tien takes our physical being on luxuriant rides of loosening and sensing, universes of sensation and perceptual beauty wash over us ...
... the light and shadow patterns that dance across our closed eyelids ... the thousands of massaging sensations as our deep muscles are massaged by the bones moving underneath them ... the silken feeling of the air moving between our fingers and across our face as we turn through space ... a universe of pleasure, that is always here, always waiting, for us to slow down, breathe, and celebrate our being in flowing eddies of gratitude so beautiful it breaks your heart to be in it.
Tai Chi and Qigong are profound acts of gratitude. And as the Greek fabalist, Aesop wrote 2,000 years ago, "Gratitude is the sign of noble souls." Aesop was born a slave who was eventually freed because of his relentless embrace of the beauty and meaning of life.
"Be content with what you have; rejoice in the way things are.
When you realize there is nothing lacking, the whole world
belongs to you."
-- Lao Tzu, Tao te Ching
"Gratitude is not only the greatest of virtues,
but the parent of all the others."
-- Cicero
"This is the day that the

Lord

has made;
let us rejoice and be glad in it."


Yours in Qi,
Bill Douglas and Angela Wong-Douglas
Founders of World Tai Chi & Qigong Day
p.s. If you teach Tai Chi but haven't incorporated Qigong breathing, the general principle, in case you'd like to incorporate it, is to inhale when arms and legs are moving in preperation, and then exhale as you "sink" into the leg you are filling.

_________________________________________________

Please take a second to:
If you or your teacher would like to be part of this worldwide discussion on the concept of Tai Chi and Qigong you can, at World Healing Day's Online Community Forum link below:

http://community.worldhealingday.org/community/Go-to-profile/
IF YOU DON'T HAVE AN ACCOUNT THERE, ITS FREE, AND YOU'LL SEE AN OPTION AT THE ABOVE LINK.