___________
___________
Follow Mom's League on Facebook, Twitter, and Google+



___________
Click here to view the Executive Board Officers & Committee Coordinators for the 2015-2016 year.
___________
Amazon Associates
GCS Mom's League participates in the Amazon Associates program. This program will allow us to earn advertising dollars for any products purchased from Amazon. To help earn easy money for the group when shopping Amazon, just click here:
GCSML Amazon Link
Please be on the lookout for invitations via Meetup! As you may already know,
we are using Meetup for coordinating and scheduling all of our sensational events. Just make sure your login information is all up to date and your email is correct so you don't miss any of the fun! Additionally, please make sure you visit our website to check on events, league information, and advertisers.
We appreciate your commitment to helping us make this a great year!
Advertising:
We are still looking for a couple of people to help chair advertising positions. Most of the work involved is organizational, as the majority of the leads and legwork are already in place. If you are interested in helping us out this year and getting more involved, please contact advertising@gcsmomsleague.org for more information or to volunteer.
And if you own a business and think you might want to advertise with GSCML, listen up! We have several options available to get your business noticed, from sponsoring a table at our monthly General Meetings to advertisements in our newsletter and/or website. Moreover, we have special perks just for our members. Please contact
advertising@gcsmomsleague.org
if you are interested. The sooner, the better! Everything is sold on a first come, first sold

basis

!
Thanks,
Brandy Merrell
Fundraising/Advertising
We are pleased to announce that Adventure Kids Playcare will be providing on-site childcare at the monthly meetings again this year. They have done a fantastic job in the past and we are eager to work with them again.
The GCS Mom's League Child Care Guidelines for the 2015-2016 year is as follows:
Child care is available by reservation at the monthly breakfast meetings on a first come, first served basis. The link can be found at
GCSMomsLeague.org
under the "Join" tab.
Cost $5 for each child.
Child care check-in begins at 9:15 am and closes at 9:45 am.
Reservations must be made by the Tuesday prior to the monthly meeting. (For our October 2, 2015 meeting, this is Tuesday, September 29). Reservations made on our
website
or by email to the Child Care Chair/Co-Chair (
makenzieschutt@gmail.com
)
When making reservations please include your name, phone number, child(ren)'s name(s) and date(s) of birth. They will be placed in classrooms by age group.
Cancellations (for any reason) must be made by 5:00 pm on the Tuesday before the monthly breakfast meeting. If not cancelled, you will be charged for your reservation. You must pay these charges before you can make child care reservations for future meetings
.
You must provide diapers, wipes, bottles and a change of clothing for your child. Please label all of your child's belongings. Snacks will be provided for children 2 years and older. If your child has any food allergies, please notify the staff.
The staff provided by Adventure Kids Playcare is CPR and First Aid certified and have all passed criminal background checks. To ensure your child's safety, only the child's parent will be allowed to pick him or her up from the childcare room. Wrist-bands are used to match parent to child upon pick-up.
We are thrilled that Adventure Kids Playcare is supporting our organization again and we encourage our members to visit them when in need of childcare. You can check out their website at
www.adventurekidsplaycare.com
or visit them at one of these locations:
621 E. Southlake Boulevard, Suite C, Southlake, 817-488-4600;
690 Parker Square, Flower Mound, 972-899-2060
If you have any questions or comments about our Childcare Guidelines, please feel free to contact Makenzie Schutt at
makenzieschutt@gmail.com
.
General Meeting Spotlight
October General Meeting Info:
Friday, October 2nd at 9:30 AM
First United Methodist Church
1000 Church Street
Colleyville
October's Speaker:
CASA of Tarrant County, GCS' sponsored charity for this year, will be speaking to us about their organization, how we can help as a group, and how they benefit from the funds we raise at our Gala. CASA of Tarrant County and its court-appointed volunteers advocates for the best interest of abused and neglected children.


Their ultimate goal is to provide a CASA volunteer for every abused and neglected child in Tarrant County. Highly trained CASA volunteers serve as the judges' eyes and ears in learning about the specific needs and best potential outcomes for abused children assigned to them. They gather information about the child's life before and after they entered foster care, and build relationships with the children they serve. Volunteers also engage with other parties involved in the case, including parents, relatives, neighbors, and foster families. Combined, this information forms the basis for the volunteer's recommendation to the judge on what they feel is in the child's best interest regarding permanent placement. They recommend whether the child should stay with his or her parents, be placed with relatives, or be freed for permanent adoption.


October's Meeting Sponsors:

Sarah Carlock - Young Living Independent Distributor


Sarah Carlock is an education-focused Young Living Independent Distributor. She will be available at the meeting to show you how you can get started using essential oils or to answer any of your essential oil questions.


Membership is in full swing! We currently have over 30 new members, more than 50 returning members, and still growing! Membership is always open, so keep referring your family and friends to our organization.

We have a great group this year and look forward to including more amazing Moms!
Our first New Member Mingle was a huge success and we look forward to more throughout the year.
Our next Mingle will be:
Oct 29th at 7PM at the Southlake Del Frisco's Grille on the upstairs patio.
We will be hosting our next Welcoming Play Date at the Fort Worth Zoo for "Boo at the Zoo" on Oct 23 at 10:00 AM. Come dressed in costume and enjoy Halloween at the Zoo!
*
RSVP here so we don't leave anyone behind:
As a reminder,
please RSVP to all events via Meetup
so the coordinators can plan accordingly.

Meetup is THE place to go to keep on top of all of the GCSML events.
Feel free to email us if you have any questions about membership. Thanks for making GCS Mom's League the best!!
Jennifer McCarthy and Becky Leitko
President's Pen: Ali Cherek
Remember Will Ferrell's character in "Elf"? That's me. Only more so, and it lasts half the year. Confession: I decorated for Halloween two weeks ago. Possibly three. I love holidays, and this time of year marks the beginning of a season that, for me, lasts from a forehead-slappingly early foray into fall decor and lasts all the way until Easter. I actually did a happy dance when the Pumpkin Spice Latte returned (ask my husband). I bake pretty much every week this time of year (PUMPKIN FLAVORED EVERYTHING), and yet actually tend to be healthier in the fall and winter because I can go for a long walk that doesn't feel like a 105-degree punishment. I love the festivals, the parties, the sports, the music, the decorations, the food, ALL OF IT. I get like Martha Stewart on speed. I have a very tolerant husband.
One of my very favorite things about this time of year, though- even more than the Pinteresty trappings- is that people seem to become the very best versions of themselves. Whether cheering on their favorite team in fellowship with the other spectators, picking up the tab for the car behind them in the coffee line, or volunteering their time or resources for a cherished cause, people seem to embrace the concept of community and charity more at this time of year than at any other.
One of the things I have always found so appealing about the Moms' League is how many of our members are willing to roll up their sleeves and get involved in causes bigger than themselves, despite having already extraordinarily busy schedules. We have so many opportunities to do so! Meals for Moms is a great way to help out new parents in those sleep-deprived first few weeks when cooking is the last thing those bleary-eyed souls can even fathom prioritizing (remember that?)- be on the lookout for the signups via email.
As the winter holidays approach, we will be adopting our annual Christmas is for Children angels; I so enjoy taking our son to shop and wrap for ours to teach him about the importance of giving! And, of course, the highlight of our year is our annual Charity Gala and Silent Auction, scheduled this year for April 2nd at Cross Timbers Winery.
We are thrilled to be working with CASA (Court Appointed Special Advocates) as this year's recipient; they do so much to give children a voice in an already overburdened foster care system. We will be learning more about them at our General Meeting on October 2nd, and there is a wonderful Superhero Run/Walk they are hosting on October 31st at 8:00 am in Arlington; details are on our Meetup page. Please sign up for this wonderful Halloween event and kick-start your own fabulous holiday season! And go ahead and decorate for Christmas on November 1st- I won't judge.
Have you joined a playgroup yet? Groups for all ages are in full swing, and we would love to include you! Here are some of the groups that are open to new members.
2011 "Romp & Stomp" (newly formed!) - Wednesday afternoons

2012 "Sweet Peas" - Wednesday mornings

2013 "Lucky 13s" - Friday mornings

2013 "Little Sunshine" - Thursday mornings

2013 "Monday Merry-makers" (newly formed!) - Monday afternoons

2014 Babies - Tuesday mornings

2014 "Friday 14's" (newly formed!) - Friday mornings

2015 Babies (newly formed!) - Wednesday afternoons
Thanks to all of the wonderful members who volunteer to act as playgroup coordinators. Please email
playgroups@gcsmomsleague.org
if you're interested in joining a group or have questions.
Jennifer McCarthy
Halloween Party:


Hayrides and Halloween!
Wednesday, Oct 28
3:30-5:30pm
Hall's Pumpkin Farm @
3420 Hall Johnson Rd
, Grapevine
Hallspumpkinfarm.net
Come join us for Halloween fun at the farm! Little ghosts and goblins can come in costume and be prepared for fun farm activities, photo-ops, and hayrides at 4 and
4:30
!
Hall's Pumpkin Farm opens
at 3pm
, so feel free to come get parked early and play on the playground or various activities at the farm. Our party tables are reserved
from 3:30-5:30
, and we will have a Sign-up Genius email for everyone to bring treats or drinks.
Two GCSML hayrides are scheduled for 4 and
4:30
. Anticipating a good size group, please help us fill the first hayride (little kids can sit on laps) so that everyone else can ride on the second one. Each hayride accommodates about 25 adults plus kids in laps.
The farm has a corn maze for $5 each if you plan to make an evening of it. You can also pick up a last minute pumpkin. Don't forget to bring your cameras and phones for tons of farm photo-ops! Can't wait to see you there!
Casa Manana - Frosty the Snowman:
Join us at Casa Manana for
Frosty the Snowman
on
Friday, December 11th at 10:30 am!
Frosty, the beloved snowman, is back in a new musical adventure to melt your entire family's hearts! Based on the classic tale enjoyed by millions around the world, Frosty the Snowman is sure to put a smile on your face and get the entire family in the holiday spirit! Don't miss your chance to enjoy this classic holiday tradition in a new, musical way!


Please RSVP no later than 10/15 so that reservations can be secured.
Cost of each ticket is $11.25 (includes transaction fee).
Tickets must be paid for when you RSVP.
On the day of the event, GCSML will meet over by the far windows (close to the bathrooms). Please arrive at least 20 minutes early.
We hope to see you there!

Monday, October 5th at 7:30 pm
3009 Scarborough Lane West
Pour yourself a cup of Earl Grey and RSVP to this month's Book Club! We will be discussing "The Portrait of a Lady" by Henry James. Light appetizers will be provided by the hostess; please bring a bottle of wine if you wish to partake.
Ladies Night Out:


Southlake

Details - we'll be playing bunco! Please bring $5 cash for the prize pool and either an app, desert or bottle of wine. If you haven't played before, don't worry because neither have we!! It'll be a fun evening with cash prizes up for grabs! Please comment with your RSVP whether you'll bring an app, dessert, or bottle of wine. We'd like to have an even number of all 3.

Couples Night Out
Please join us for a fun couples night out!
Saturday, October 17th
Back Porch Grill and Tavern
247 N Main Street, Grapevine
Come for a little or spend the whole night with us. We have space reserved from 7:30 pm. The Tonemasters ("The Masters of Vintage Rock") will be performing at 9:00 pm and The Back Porch has a full menu.
www.backporchtavern.com
October Activity
Attention Baby Mamas! We still have room for a few more at our Precious Prints event on October 6th at 10 AM! Come on over for coffee and baby playtime, while you get a precious keepsake of your baby's tiny hands and feet. Please RSVP via Meet-Up, and check out the Precious Prints website for more information.
November Activity
Come relax with your baby at Grapevine Yoga on November 5th at 11 AM. Bring your mat (if you have one) and your baby and breathe with us. Please RSVP via Meetup. The cost is $10 for the class; cash or check only.
Grapevine Yoga
213 W. Wall Street
Grapevine
January Activity
Mark your calendars for January 5th, when we'll ring in the new year with a Music Together class with Mom League's own Lexie Callies. More information coming soon!
Melissa Orlando
Save the Date!!!

GCS Mom's League Gala
April 2 at Cross Timber's Winery

If anyone is interested in helping with the Gala or donations for the Silent Auction, please contact Jocelyn Goode (Jocelyn.99@hotmail.com) or Heather Thrash (heatherthrash@gmail.com). Over the next few months we will be reaching out to members to see if you, your business, or playgroup might like to donate an item to the Silent Auction so start thinking of ideas!
The Grille:
Member Profile on Jennifer McCarthy

Meet membership co-chair and playgroup chair
, Jennifer McCarthy!
Name: Jennifer McCarthy (not THAT one ... I married into this last name)
Spouse's name:
Ryan

Kid's name and age: Aleksa (3)


How long in Mom's League? Almost 2 years

Board position or committee/
playgroup involved in: Membership Co-chair, Playgroups Chair, Coordinator for Busy Bees Playgroup


Three words that describe you: loyal, sensitive, detail-oriented (or as some might say "control freak" ... can't deny it)

Birthplace/grew up in: Chicago


How you met your spouse: Set up by friends. As my husband said, "It was good to have a reference."

College/degree: I'm a Big 10 girl - BS in Engineering (Illinois), MBA in Marketing (Northwestern)


Work/career history: I started in IT consulting in the heyday of the "Big 6" firms. My first assignment landed me in the financial services industry, with NO business background, and I stayed there for 16 years, moving from IT to operations to marketing. But my favorite job is my current one as Aleksa's mom.


Creative outlet: Party planning and entertaining


First concert/year: Neil Diamond (1980-ish)


Favorite 80's song/band or decade of your 20's: Erasure


Favorite all-time movie: The Sound of Music


Worst fashion faux pas: Colored jeans shorts in the 90s


Last time you wore pantyhose: Thankfully, it's been so long that I've forgotten.


Favorite spa treatment: Body wrap of any kind


Favorite ice cream flavor: Cookies n' Cream


Must-read books: I read simple, fun books. The latest one is "The Knockoff."


Best vacation: A private home on a cliff in Huatulco, Mexico for the holidays in 2000


Best kid fun: Swimming in our pool


Favorite seasonal fun: I love decorating our home for Christmas and entertaining.


What's for dinner tonight?: Maple-mustard pork tenderloin & sautéed green beans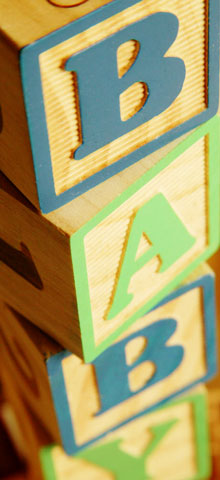 Who's craving pickles and ice cream?!?!
Birth Announcements:

Congratulations to Leanne Newbern, who welcomed Priscilla Mae on September 11th!

Note:

Have you recently found out
you're pregnant? We would love
to share in your excitement! Let me know so I may include you in our next newsletter.
Meals for Moms

:


Our fellow member, Leanne Newbern, welcomed Priscilla Mae on September 11th. Let's celebrate and support Leanne and her family by bringing meals to Leanne.
The link to signup is below. Thank you for your support!



Note:

A
re you about to have a new baby in
your household? If so, please let me know so that I can arrange meals for you and your family. We have many moms ready to start cooking and help out during this joyous but tiresome time.
Looking for a way to help out our new moms? Sig

n up
to bring them a meal!
Here's to a great year at GCSML.
Ali, thanks for all the hard work you've already invested and pulling together a great team. - Bridget
A big thanks to Brandy Merrill for hustling to get our advertisers back on board and get GCS connected to the local business community. - Bridget
Great to see everyone at our firsts events in August and a warm welcome to all our new members. Looking forward to getting to know you better. - Bridget
Announcement:
Do you have any shout outs for outstanding service from fellow GCSML members?
Did you know? Buying any items through our GCSML Amazon link raises money for community service. We earn 4-6% of every sale! Just be sure to click on the link first before you start adding items to your Amazon shopping cart.
See link: GCSML Amazon Link
Don't forget to bookmark this link in your browser so you remember to use it when you shop on Amazon!
Feeling crafty? Here are some great craft room essentials.
About Grapevine, Colleyville, Southlake Mom's League
The Grapevine Colleyville Southlake Mom's League, Inc. is a nonprofit, local organization for mothers. Being at home and raising children can be isolating. GCS Mom's League, Inc. was created to fulfill the needs of local moms with similar interests for support, friendship, and sharing. For more information, contact Ali Cherek at president@gcsmomsleague.org.
Grapevine, Colleyville, Southlake Mom's League