IMPACT
Your Portal to Academic Community Engagement
IMPACT informs the Tulane University community about academic engagement options that fulfill the public service graduation requirement. This forum will provide an overview of programs offered through the Center for Public Service, announce information sessions, application requirements and deadlines, and post ongoing internship opportunities. It will also highlight student interns, community partner agencies, study-abroad programs, and service-learning courses. Read on and engage!
Applications for Fall Internships
Students planning to do their public service internship in the Fall of 2013 should be working on their online applications at
https://cpsis.tulane.edu/
.
The deadline to apply to the Public Service Internship Program for Fall internships is
July 31st

.
Remember:
you don't need to have an internship lined up in order to apply!
The deadline to secure an internship and submit all paperwork is
August 16th

.
International Service Programs
Postcard from India!
Compassion in Action 2013
This June, 11 Tulane undergraduates are participating in the India: Compassion in Action service program in Dharamsala, India. Offered in partnership with the School of Social Work and led by Michael D. Smith, the program is offered every summer and fulfills the second tier of the public service graduation requirement as well as earns students 3 credit hours through SOWK 3400: Social Engagement in India.
The host partner in Dharamsala, Lha Charitable Trust, sets
up TU students with Tibetan refugees as ESL tutors, among other social assistance activities. Last week the group organized a creativity workshop at Gangkyi Petoen Day School with over 100 1st-5th graders participating. Lha states, "Both the local and the exchange students very much enjoyed the workshop. We were also excited to organize such a workshop, and we plan to organize more creativity workshops in Tibetan refugee schools." Follow the group's experiences on Facebook.
For more information on how to apply for next summer, please contact Adam Beebe at the Center for Public Service: abeebe@tulane.edu.
Lena Serhan and The Texas Observer
Tulane students are doing their public service internships all over the country this summer with the CPS online seminar!
Lena Serhan is a rising senior from Texas, majoring in Legal Studies in Business and minoring in Marketing. This summer, she is interning with a non-profit news organization called The Texas Observer, which specializes in investigative, political and social-justice reporting. Her position as the marketing intern, combined with the political content of the magazine, applies both her major and minor fields of study within the context of public service.
For more information on the Public Service Internship Program, visit our website.
The
Center for Restorative Approaches is Looking for Fall Interns!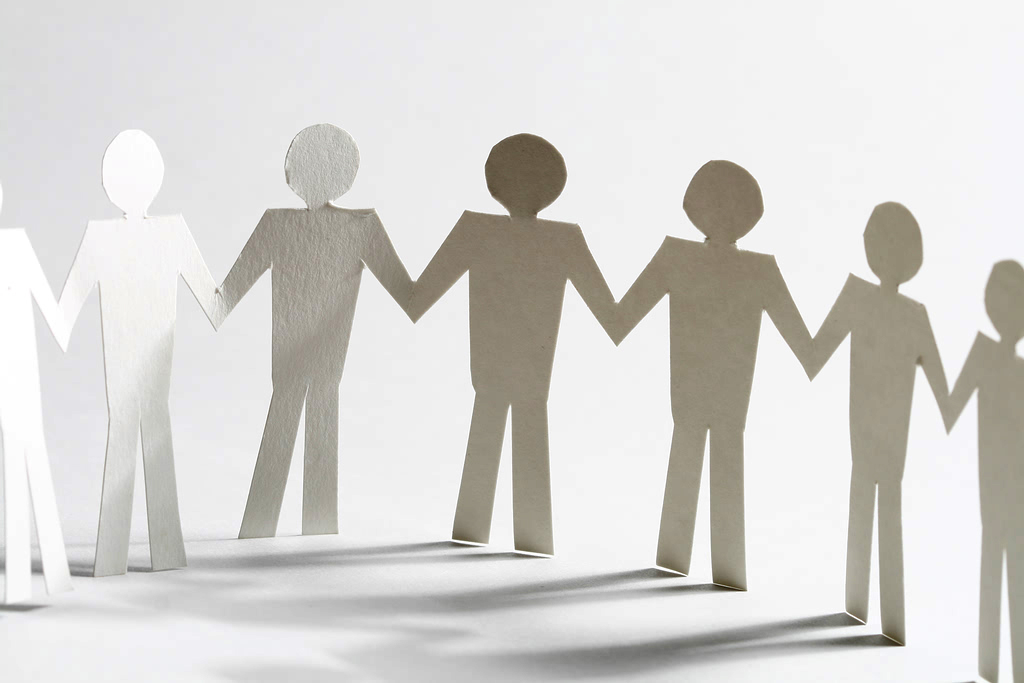 The Center for Restorative Approaches (CRA) provides safe and structured spaces in which people can build community, bridge differences with integrity, repair harms, and have voice in the decisions that affect each others' lives.

When a crime or conflict occurs, the CRA brings together everyone who has been impacted to discuss what happened, how people were impacted, and what can be done to repair the harm.

The CRA works with and offers training in Restorative Practices for schools, neighborhoods, government agencies, businesses, faith communities, the juvenile justice system, organizations, families, and the general community. CRA is a program of Neighborhood Housing Services of New Orleans, Inc. Please vistit their website and Facebook page for more information.
The CRA is looking for a Data Intern and a Video Intern for Fall 2013.
Please contact Marie-Isabelle Pautz, Coordinator, for more information about CRA and this opportunity:
Center for Restorative Approaches
Office: 504-899-5900 ext. 111
Cell: 337-344-7442
Community Partner Highlight and Fall Internships
Youth Orchestra of the Lower Ninth Ward
The Youth Orchestra of the Lower 9th Ward (YOL9W), the Tulane University Orchestra, and local professional musicians are organizing a large fund raising concert for YOL9W this November/December. The concert will take place on Tulane's campus. There are two internship opportunities available: Marketing and Development coordinators. Students must be able to commit to ten hours of administrative work a week.
Marketing/Outreach Coordinator Duties include but are not limited to:
Creating and distributing flyers

Managing all social media

Writing and creating adds for online listings and print listings

Writing PSA for local radio

Updating the YOL9W website with current information

Selling tickets in the community before the event and the day of

Graphic design experience preferable

Assisting with creating printed marketing materials for the general organization

Assisting with photography and video at events and classes leading up to the concert and the day of.
Development Coordinator Duties include but are not limited to:
Soliciting in-kind donations from local businesses for a raffle and silent auction

Soliciting in-kind donations of food and beverage items for the reception

Assisting with selling tickets prior to the event and the night of.

Assisting with recruiting donors from the Tulane community and throughout the city.

Managing the post-concert reception.

Setting up all silent auction items and closing out the auction.

Managing and maintaining a contact list for this event.
More information on YOL9W and its programs can be found at: www.yol9w.org.
Any questions, please contact, Laura Patterson at 516 425 2760
Community Partner Highlight
Kids Rethink New Orleans Schools

While the summer application deadlines have passed and this internship would not be eligible for school credit, it is a wonderful opportunity for any student wanting valuable experience in youth leadership, social justice, education, and student wellness.
Position: Summer Evaluation Intern, Kids Rethink New Orleans Schools
Dates: June 24, 2013 - July 26, 2013 (start date can be negotiated)
Description of Organization:
Rethink embodies an idea that is as dynamic as it is simple: give young people-even those as young as middle school-a voice in public school reform. Our mission is to support low-income students, particularly youth of color, to: (1) become thoughtful, capable leaders for today as well as tomorrow; (2) "rethink" the public school experience and push for school-specific as well as system-wide change; (3) build a new generation of leaders who practice "power among" their peers rather than "power over" them.
Rethink conducts two major programs: (1) the Rethink School-based Clubs, in six low-performing public elementary schools, and (2) the Rethink Citywide Program, comprising an intensive summer school, a national speakers' bureau, and five action committees: School Food Justice; Architecture/Oil-free Schools; the Rethink Garden; Digital Media; and Restorative Justice. Rethink serves a primarily middle school population, but our membership includes youth from ages 8-18. Through our two programs, youth are challenged to think critically about and become engaged in the world they know best: their own schools.
Student Responsibilities:
A reliable and capable summer research intern to conduct an evaluation of our 8th annual summer program. The intern will design a survey instrument and evaluation process that will include: (1) focus groups with our students (ages 10-18); (2) pre and post-surveys; (3) and an overall analysis of program effectiveness. The research intern will also be responsible for producing a final evaluation report of findings by September 30, 2013. This position is perfect for a graduate student with a background in qualitative and quantitative research and an interest in youth leadership, social justice advocacy, education, and student wellness.
Location of Internship:
Langston Hughes Academy, 3519 Trafalgar (Gentilly)
Contact:
If interested, please contact Thena Robinson-Mock, Executive Director: thena@TheRethinkers.org Cell/Work: 504-521-6747
Why Do a Public Service Internship?
A public service internship is a unique way for Tulane
students to get involved in the New Orleans community while applying their knowledge and skills.
By doing a public service internship, juniors and seniors have the opportunity to:
Work with a community organization of your choice;

Gain professional experience;

Earn up to 3 hours at the 4000-level in your major/minor field;

Fulfill the 2nd tier of the Tulane public service graduation requirement;

Make a lasting impact in your community.
Learn more about the Public Service Internship Program by clicking here.
Tulane University Center for Public Service

Alcee Fortier Hall

6823 St. Charles Avenue

New Orleans, LA 70118

Fall Internship Opportunities
**Each One Save One is a local non-profit specializing in relationship-based youth mentoring. They are seeking an intern(s) for the Fall Semester (could start as early as July). The intern would serve as a Service Coordinator for the organization. Visit their website at www.eachonesaveone.org and/or email Alaimo@eachonesaveone.org with your interest and resume.
Connect With Us


Questions? Contact us at
Public Service
Internship Team
Program Manager
Dr. Myriam Huet
mhuet@tulane.edu
504-862-3357
Senior Program Coordinators
Adam Beebe
abeebe@tulane.edu
504-862-3350
Sarah Berger
sberger7@tulane.edu
504-862-3355