GREAT Summer Golf Specials are back!

EVERY EVERY
TUESDAY & THURSDAY

MONDAY & FRIDA

Y

$20 ANYTIME OF DAY $15 Until 3:00 pm
18-Holes w/elect. cart
18-Holes w/elect. cart
All other Week Days All other Days & Holidays
Before 11:00 $29 All Day $13 Walk 9 holes

After 11:00 $26 All Day $18 Ride 9 holes

After 2:00 $22
SATURDAY - SUNDAY

& HOLIDAYS

Before 11:00 $35

After 11:00 $28
All prices Do Not include tax: Rates subject to change without notice


There is something to say about
Spring Weddings!
The Hollywood Beach Golf Resort was the perfect venue for two beautiful spring weddings. On a beautiful Sunday morning, Donna and Vern Sibble exchanged vows in an outdoor ceremony overlooking the lake and fountain near the 17th fairway. The weather was perfect and 110 guests gathered under the beautifully decorated white canopy. After the ceremony, all guests enjoyed a delicious brunch buffet at Rudy's in the banquet room.
Later that month on a Saturday afternoon, another lovely couple, David and Eva Chung, held their wedding ceremony in the same location. The bride loves the outdoors, so the couple opted to keep their ceremony uncovered. They decorated an arch magnificently in shades of blue and orange. 130 of their closest friends and family watched their exchange of vows.
We wish both couples a lifetime
of love, health and happiness!

Thank You to our locals!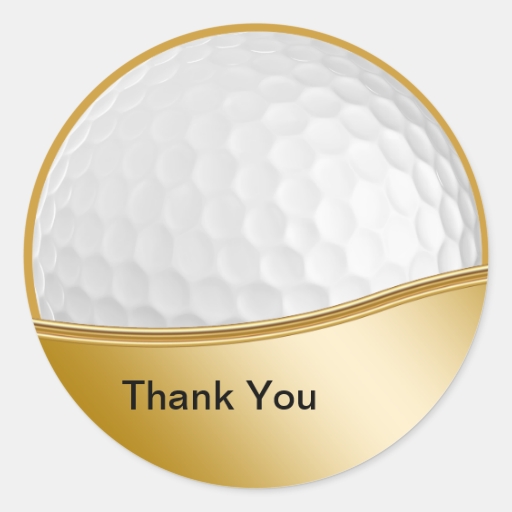 Our 2012 / 2013 winter season has come to a close. Guests came from all over the world to sunny South Florida to stay at our resort and play our championship golf course.
It's amazing how many guests book online from other countries - technology! Many thanks to our returning guests year after year. Its great to see them all. And many thanks to all our members and locals that support us year round.

Please share any comments you may have with the staff. We cannot improve on anything if we don't know about it, but also share the kudos, Thank you!

Hollywood Beach Golf Resort and Eco Golf Club.


The table is set for a elegant Buffet honoring Mom
Sunday, May 13th ~~ 11:00 a.m. ~ 3:00 p.m.
Tariff: $45 ++ Adults, $14++ Children 4-10yrs
Salad Station
Garden , Pasta, Cucumber Dill, & Potato Salad Along with Fruit's & Bruchetta
Carving Station
Honey Glazed Ham & Roast Beef
Bagel Station
Assorted Bagels, Cream Cheeses, Lox, & Tun


Chef's Specials
Vegetable Frittata, Cheese Blintzes, Tortellini Boscaiola, Stuffed Sole, Sauteed Green Beans
& Potatoes Au Gratin
Dessert Station
An array of Homemade Inspired Desserts
Also includes:
Tea, Soda, Coffee & Hot Tea
Complimentary Mimosa

GREAT RATES! GREAT LOCATION!

Make Us Your Destination!

Play & Stay in your own backyard!
Stay at our charming boutique hotel with spacious hotel rooms, a private screened balcony overlooking the magnificent 17th fairway, swimming pool and Rudy's Pub & Restaurant. All just steps from your hotel room. Our Championship par 70 course was designed by renowned golf architect Donald Ross in 1924. Here you'll experience the challenging layout of five par three's, ten par four's and three par five holes.
Come Vacation with us at Hollywood Beach Golf Resort
Starting as low as $80 pp based on double occupancy
** Golf View Suite
** One round of golf per person with electric cart
per day
** A $35 dinner certificate at Rudy's Pub & Restaurant
located at Hollywood Beach Golf Resort
** Complimentary Cocktail for two

Retired? Joe Fisher
Joe Fisher has officially retired after 31 years as a Hollywood Firefighter Station HM 31. Hollywood is where Joe was born and grew-up and learned to golf. You can find Joe on the links at Hollywood Beach Golf Resort playing with the Goodtimers. His friends knew the perfect retirement gift - a monogrammed golf bag which will really come in handy when Joe will take on a new endeavor; coach for the girls and boys golf team "Lions" at Chaminade-Madonna College Preparatory in Hollywood.


Congratulations and Best of Luck!

Art and Culture
Center of Hollywood
T
he 5th Annual "Golf for Art" tournament was h
eld on Saturday April 6th, with a full field of 33 teams
.
This event has been held annually at Hollywood Beach Golf Resort to help support the Art and Cultural Center of Hollywood. The format for play was a 4 man scramble using the Ambrose handicap system to co
me up with a team handicap. With honors going to both gross and net team scores the winning teams posted some impressive scores. The winning low gross team was captained by our General Manager David Lottes and included former Hollywood commissioner Beam Furr, Al Sheflow and Alan Koslow, with a total of 14 under par 56. The team from Better Resource including Jeff Robin, Brent Gross, Tim McMahon and Joe Corbett were the winning low net team with a score of 45. Congratulations go out to all of the winners with special thanks going out to all of the participants and sponsors for supporting this great event.

A fun filled March
at both golf clubs
We celebrated the March holidays both at Eco Golf Club and Hollywood Beach Golf Resort.
Eco started off with a fun filled day on St. Patrick's Day. Friends got together to play a round and dressed the of part of the Irish. Who had the "Luck Of The Irish"? Looks like

Cindy

!
Rudy's R
estaurant & Pub hosted a very special Easter Sunday Brunch. The patrons were overwhelmed by the fragrance of fresh flowers and the aroma of Chef Carlo's homemade specialties.

We say Good Bye to our Intern "Kristina"
Hollywood Beach Golf Resort accepted an opportunity to embrace an International intern, Kristina Woorley. She arrived in October from Germany. Her goal was to study Florida tourism along with United States golf industry. Kristina brought a lot of experience, speaking many languages, unlimited computer skills and a charismatic personality. Kristina worked in the hotel office with daily administrative duties as well as working in our pro shop.


Kristina started her studies at the Business Administrative with the Center of Tourism in Ravensburg, Germany. Her desire to travel to the United States was first fulfilled by taking a one year internship as a "nanny" in the state of Virginia. After that was went back to school and received another internship this time to Austria where she worked as a restaurant / bar manager for 5 months. Kristina then went back home to Germany and took another internship at a Golf Resort in Oberstaufen. She enjoyed the golf business so much she took a position at the resort and stayed with them for an additional two years.


Thank you Kristina for sharing with us your knowledge and we know you were able to take back with you United States Resort life! One last foot note - Kristina did not just "work with no play" she was able to visit Disney Word, the Florida Keys and many South Florida venues.


Best of Luck from the entire staff at Hollywood Beach Golf Resort

Play in the 3rd Annual FPC Charity Golf Tournament Troop 420
When:
Saturday, May 11th
Where:
Hollywood Beach Golf Resort
Cost:
$85 per player or $320 per foursome
Registration / Breakfast
: 7:00 am
Enjoy a complete program of special events, 18 holes of golf with cart, dinner, many door prizes and an exciting awards banquet, raffle and auction.

Contests for players include: longest drive, closest to the pin, Hole-In-One shootout with the chance to win a 2-year lease valued at $10,000.00!
Sponsorship Opportunities Available - For additional information, please call Neil at 954-925-8622 or email to
ndonnelly1@comcast.net

The Polynesian Culture Annual Tournament
The Polynesian Culture Association's Annual Golf Tournament was held for the first time here at Hollywood Beach golf Resort on April 16th with 45 players attending. The tournament is held every year in conjunction with the association's "Polynesian Festival" with participants coming from all over the country. This years winning team was the Toomalatasi family with dad (Tipo) and his 3 daughter's Kastania, Katerina and Diana shooting a super low score of 54!

Thanks again to all of the participants for their support of the the event. We look forward to seeing you again next year!
GOLF PRO SHOP SALE
20% OFF
ALL Shirts, Hats & Accessories

GREAT Mother's Day Gifts
!
Always remember Gift Certificates are always available in any denomination for any occasion
Mother's Day ~ Father's Day ~ Anniversary ~

Birthday ~ Retirement ~ Graduation
Green Fees ~ Merchandise ~ Golf Lessons

GOLF HOLLYWOOD!
Memberships
ON SALE NOW
30 day $100.00
60 day $140.00
90 day $175.00
Play both golf courses
Hollywood Beach Golf Resort & Eco Golf Club
Significantly lower rates!
Jr. Golfers play for
'FREE"
356 days a year!


Hollywood Beach Golf Resort is proud to always be participating in KIDS-GOLF-4-FREE 365 da
ys of the
of year. This allows kids 15 years and younger to play for FREE when accompanied by a full paying adult after 4:00PM 7-days a week. Contact our pro shop for information on this program or the many other events we host through out the year. 954-927-1751 or email us at: proshop@hollywoodbeachgolf.com
Great for Mother's Day Brunch

This is very fancy-looking served in wine or champagne glasses. Great for any special occasion. It's cool and refreshing, great as a hors d'oeuvre or a dessert.
Ingredients
1 l champagne (or 1 liter sparkling white wine)
1 12 tbsps gelatin
1 cup sugar
4 slices lemon rind
4 slices orange rind
1 23 cups strawberries (hulled)
1 23 cups blueberries



Directions

1


In a bowl, pour 2 cups champagne or sparkling white wine, and allow the bubbles to subside.
2
Sprinkle the gelatine over the top in an even layer. Leave until the gelatine is spongy - do not stir.
3
Place the remaining champagne in a large saucepan. Add the sugar, lemon and orange rinds, and heat gently, stirring until all sugar is dissolved.
4
Remove the pan from the heat. Add the gelatine mixture and stir until thoroughly dissolved. Leave the jelly to cool completely, then remove the lemon and orange rind.
5
Divide the strawberries and blueberries among eight 1/2 cup wine glasses or clear bowls and pour the jelly over them.
6
Chill until the jelly has fully set. Remove from the fridge 15 minutes before serving.