______________________
VBSR Welcomes and Thanks our Newest Members!
Ameriprise Financial
Coffee Corner
Gredio
Gristmill Builders, LTD
Hen of the Wood
Lake Champlain Regional Chamber of Commerce
Northeast Kingdom Community Action
Olivia's Croutons Co. Inc.
Prohibition Pig
Silliman Massage & Bodywork
Individuals and Students:
Amelia Norris, Burlington
Aurel Keller, Burlington
Bronson Shonk, Burlington
Danny Hopkins, Burlington
Denise Bailey, Montpelier
Katie Murray, Montpelier
Kristina Myers, Burlington
Meredith Reagan,
Essex Junction
Ryan Marvin, Burlington
This Edition of E-news Sponsored by:

The UVM Sustainable Entrepreneurship MBA (SEMBA) is designed to encourage accelerated thinking and doing. The program offers an innovative approach to management and decision making. We think of business as an integral part of the solution to many of the world's current problems, and we aim to play an important role in creating a new generation of forward-thinking entrepreneurs. We will teach students to do good by doing business well. Learn more at
www.uvm.edu/business/mba
Interested in sponsoring E-news?

VBSR Bookshelf


VBSR Bookshelf
brought to you by:
Chelsea Green Publishing
Thank you to our VBSR Champion Members for their ongoing support!

At VBSR,
Our mission

is to foster a business ethic in Vermont that recognizes the opportunity and responsibility of the business community to set a high standard for protecting the natural, human, and economic environments of our citizens. We are committed to a multiple bottom line approach to business that values people, planet and profit.
Dear VBSR Members,
We hope you are enjoying the remainder of this summer season! As you plan for fall there are a few important September items we hope you note:
Please register for the 2013 Terry Ehrich Award Reception- September 17th at the ECHO Lake Aquarium and Science Center.
Jan Blomstrann of NRG Systems will be honored and celebrated that evening and we hope you can join us in what will undoubtedly be a wonderful evening! Please don't wait to register since capacity is limited.
Register here.
Consider nominating yourself or others for the VBSR Board.
We are soliciting nominations of talented and engaged members to join the VBSR Board in 2014. Nomination Questionnaires must be submitted from VBSR members no later than 5:00 PM Sept. 23 in order to be considered. To access the Questionnaire please
click here.
Vermont Health Connect
Enrollment for the Health Exchange begins in October and you don't want to wait to start exploring your options. Start reviewing plan
options and rates
, contact a VBSR
Health Connect Navigator
, and attend VBSR "Open Office Hours" where a Navigator will be available to meet you and start answering your questions in person. The first of these statewide events will be at our offices in Burlington on Sept. 12. (Get more information about this event and check the other
upcoming Open Office Hours
for an event near you.)
As usual, in this issue we have many excellent events and member benefits to tell you about. Keep in touch by bookmarking our
website
, visiting our
Facebook page
, and dropping us a line if you have any questions.
Best,
Andrea Cohen, Executive Director

____________________________________________________________________
Registration Open
for 2013 Terry Ehrich Award Ceremony and Dinner


Jan

Blomstrann

to be honored
REGISTER TODAY for the 2013 Terry Ehrich Award Ceremony and Dinner recognizing Jan Blomstrann, CEO and President of Renewable NRG Systems, Inc., a Hinesburg-based company that designs and manufactures decision support tools for the utility-scale wind and solar energy industries.
The Terry Ehrich Award for Excellence in Socially Responsible Business is given to a member of the VBSR community who best exemplifies Terry Ehrich's commitment to the environment, workplace, progressive public policy and community. Blomstrann's focus on workplace excellence and sustainability has created a vibrant organization recognized by the Wall Street Journal, Best Places to Work, the Vermont Governor's Office and the U.S. Green Building Council.
Tuesday, September 17
6:00 - 8:30 PM
ECHO Lake Aquarium and Science Center
VBSR Members: $60 / Non-Members: $85
To get more information or register today, click here.
Special thanks to our event sponsors: Ben & Jerry's, Interrobang Design Collaborative, Green Mountain Power and Langrock, Sperry & Wool, LLP
_________________________________________________________________________
VBSR's 21st Annual Fall Conference

Call for Workshop Proposals & Sponsors

VBSR's 21st Annual Fall Conference in southern Vermont is scheduled for Wednesday, November 20th and we are thrilled to once again be in the cozy setting of the Grand Summit Hotel at Mt. Snow in West Dover, Vermont. Plan on coming down the evening of the 19th for a fun-filled reception at Harriman's Taproom at the Grand Summit (all had a blast last year!). With calendars officially marked, please also consider submitting a workshop proposal and/or sponsoring this year's conference.
Propose a Conference Workshop/Panel:
Proposal Submissions Due Monday, September 17th.
Click here to download the 2013 Fall Conference Call for Proposals Submission Form.Sponsor the Conference:
Three Levels of Conference Sponsorship Available. Act by September 27th to maximize sponsorship visibility!
Click here to find the level that is right for you.
Questions about either of these topics or the fall conference in general?
Contact Scott Buckingham
for more information.
___________________________________________________________________________
Making Dough and Makin

g Change
:
A Social Entrepreneurship Summit Presented by Ben & Jerry's, Ashoka & VBSR
Thursday, September 26th, UVM Davis Center, Burlington

Join six national thought-leaders discuss what is happening on the leading edge of socially responsible business and social entrepreneurship! This promises to be an inspiring evening of big ideas with several short presentations, a round-table discussion with nationally and internationally recognized presenters, audience Q&A, and plenty of networking opportunities. The Summit will explore big ideas that could transform the social enterprise sector, discuss what we need to do more of (and less of) to cultivate a more robust social enterprise sector, and consider if/how social entrepreneurship and enterprise can meet the very real challenges of sustainable growth and climate change. Click here for more info.
MODERATED BY:
Jo Confino: Executive Editor, The Guardian; Chairman and Editorial Director of Guardian Sustainable Business
PRESENTERS:
Jostein Solheim: CEO, Ben & Jerry's
Henry De Sio: Ashoka Executive Team
Andrea Cohen: Executive Director, Vermont Businesses for Social Responsibility
Cheryl Dorsey: President, Echoing Green
Jay Coen Gilbert: Co-founder, B Lab
Daryn Dodson: Consultant to Board of Directors, Calvert Funds; Board Director, Ben & Jerry's
Thursday, September 26
UVM Davis Center in Burlington, Vermont
7:00 - 9:45 PM
Free and open to the public, no registration required, ice cream provided!
_________________________________________________________________________
Health Care Exchange News
VBSR Navigators to hold "open office" hours
New tools and resources on website
VBSR's Vermont Health Connect Navigators are ready to meet with you! On September 12, we will launch the first of many statewide "Open Office" sessions, designed to give your business one-on-one help navigating to the exchange.
Click here for more information on this session in Burlington or to find out when one of our Navigators will be in your area.
Also, in case you missed it, we've added the Small Employer Estimator and the Subsidy Calculator to our Health Exchange Help webpage; check them out today!
________________________________________________________________________
Board of Directors Call for Nominations Now Open

Deadline September 23
We welcome talented and engaged members to consider joining our Board of Directors!
To cast your nominations please fill out the
Nomination Questionare here
.
Nominations may only come from current VBSR members in good standing and must be received by VBSR no later than 5:00 p.m. Monday, Sept. 23th.
To learn more about the VBSR Board
click here
. For more about the nomination process,
click here.
Please contact Andrea Cohen, VBSR Executive Director,
via email
or at (802) 862-8347 if you have any questions.
Thank you for your nominations!
______________________________________________________________________

VBSR Policy in the News

VBSR Executive Director in Burlington Free Press Comment and Debate
On August 19, VBSR Executive Director Andrea Cohen had a commentary on the new health care system published in the Burlington Free Press. Here is what she wrote:
"In just about 50 days, on Oct. 1, Vermonters will start enrolling for health insurance using the new health insurance marketplace, Vermont Health Connect. Don't expect to attend a gathering of business people without this being a primary topic of conversation and rightly so. The cost of health insurance is a large business expense.
The last time we asked, more than half of member businesses Vermont Businesses for Social Responsibility were paying greater than the equivalent of 10 percent of payroll on health insurance, and many were paying greater than 20 percent. Health insurance is a central and longstanding employee benefit and changes to these benefits are a significant issue for employers and employees... Read more here.
______________________________________________
Need help this fall? Consider an intern!
Intern Program a Free Service


As you savor the last days of summer, take a moment to look ahead to your fall work plan. What's on the horizon? If you want to explore a special project, build capacity for current employees, or create inroads for new employees, the Vermont Intern Program can help.
We post and promote positions, recruit interns, and screen candidates - a FREE service open to all businesses. We also help businesses create new internship positions and provide guidance to employers throughout the internship.
Getting started is as easy as completing a NEW INTERNSHIP FORM... before you know it we will be sending qualified applicants your way!
Questions? Want to learn more? As always, we are available to assist you directly. Email Roxanne or call (802) 862-8347.
_____________________________________________________________________________
8 Words on the VBSR Marketplace


Use what you have. Buy what you need.
"If you can't state your position in 8 words, then you don't have a position." Seth Godin.
Recently Marketplace Founder/Manager/Guru Amy Kirshner stumbled across this quote and began thinking about the Marketplace, which can often be hard to describe. With the goal to be concise, Amy decided to look at some Marketplace language as an exercise:
The VBSR Marketplace is a trade network that uses an alternative form of payment, so individuals and business can conduct business without the initial outlay of cash. The system keeps track of your transactions similar to an accounts payable/accounts receivable system. Say you are starting a business and need business cards, a website, help with accounting, or even coffee for your office. The VBSR Marketplace allows you to pay before you earn, so you can receive all of those items with the intention of "paying" back with goods or services. (90 Words)
The VBSR Marketplace doesn't arrange for direct trades with other members but provides an online trading community where goods and services are bought and sold through the use of VBSR Trade Credits. This eliminates the time and effort it takes to set up a direct barter trade with another non- profit or local business. We find buyers for your extra capacity and vendors for the things you need to purchase. (70 Words)
The VBSR Marketplace is a simple concept. Your business uses what it has to purchase what it needs. We are a peer-to-peer, mutual credit, trading system for Vermont. (28 Words)
The Marketplace helps you find new customers and save cash through our online trade network. (15 Words)
While this messaging is great and helps tell a story, what Amy discovered is that if you really want to know how you can use this Marketplace, all you really need to know is this: Use what you have. Buy what you need. (8 words)
Sound compelling?
Activate your account today!
______________________________________________________________________

"The Vermont Conversation" Covers Variety of Topics
Wednesdays, 1-2 PM

What do rowing machines, motorized bikes, ice cream, beer, Mount Everest and college have in common? They were all featured topics on The Vermont Converstation in the past month. Each week radio host David Goodman talks with a different compelling guest about life, business, education and recreation in and around Vermont. Tune in to WDEV each Wednesday at 1 PM to check out the show, or click on a show below. And don't forget to listen on September 28th, when we will discuss the 2nd anniversary of Tropical Storm IRENE and look at how people, towns and businesses have rebounded.

August 21: Back to School
August 14: Bikes and Beer
August 7: Mark Jenkins
July 31: Vermont's Global Vision
July 24: Concept2
psst... Hey VBSR Members... this is YOUR show. Have a topic you'd like us to explore? Email us today.
_______________________________________________________________________
Member Jobs
Recently Posted Member Jobs
_________________________________________________________________
__________
Member News
We want your news and press releases!! Submit or post a story on our
Facebook page
or
send Russ an email...
News items will be posted in the "Member News" section of our website and will be considered for inclusion in VBSR's monthly E-News.
VBSR Champion Member NRG Systems Announces Vision Statement, Name Change and Logo Refresh
NRG Systems has changed its name to Renewable NRG Systems, Inc. The manufacturer of resource assessment and turbine optimization equipment has implemented a rebranding campaign to communicate its vision and future direction. Through this rebranding, which includes a refresh on its complete identity, the company is highlighting its commitment to providing whole systems and solutions to the renewable energy market. Full press release here.
Cellars at Jasper Hill: "Best of Show"
The Cellars at Jasper Hill in Greensboro, Vt., won "Best of Show" for its Winnimere at the 28th Annual American Cheese Society (ACS) Competition on Aug. 3, 2013. The results were announced in a ceremony in Madison, Wis., followed by ACS's signature event, the "Festival of Cheese." It would seem brothers Andy and Mateo Kehler, the founders of Jasper Hill Farm and later the Cellars at Jasper Hill, are the crowned princes in cheesemaking, beating out a record-setting 1,794 entries for the same top award they took home in 2006 with Jasper Hill's Cabot Clothbound Cheddar. Check out the full story.
And be sure to congratulate Cabot Creamery Cooperative, Shelburne Farms, Vermont Butter and Cheese Creamery and Vermont Farmstead Cheese Creamery who also took home awards!
Vermont Foodbank Says "Go Orange"
This September is National Hunger Action Month and orange is the color of the anti-hunger movement. The Vermont Foodbank is asking our fellow VBSR members to Go Orange by taking action to fight hunger in our community. Raise awareness, collect donations, or advocate - no action is too small. See how you can get involved.
Wall to Wall Canvas Returning to Magic Hat Brewery
On Saturday, August 24th, from Noon to 6pm, Magic Hat's annual live art competition - Wall to Canvas - returns to brewery grounds for a fourth year of epic canvas creation. Urban arts abound as the Vermont brewer and community members from Burlington and beyond gather to benefit the Shelburne Craft School. Read more here.


King Aurthur Flour Installs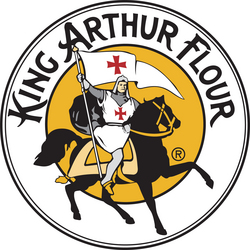 Electric Car Charging Station
King Arthur Flour and Green Mountain Power (GMP) have completed a solar-powered electric vehicle (EV) charging station at King Arthur Flour's flagship campus location. The dual port charging station will be available with dedicated prime parking spots at the bakery, school, café, and store in Norwich. The charging station was build by Same Sun of Vermont. Check out the whole story
here.
Building by TruexCullins Earns LEED Certification
TruexCullins Architecture + Interior Designis pleased to announce that the interior office space for Champlain Investment Partners has been awarded LEED® Silver Certification for Commercial Interiors from the U.S. Green Building Council. The design of this Class A office space was inspired by the surrounding landscape of the Lake Champlain basin and is a celebration of Vermont culture and community. The use of natural and local materials supports the LEED rating system and establishes a true Vermont character for this independent employee owned firm. Read more.
_______________________________________________________________________