VBSR Bookshelf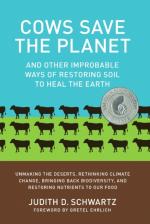 VBSR Bookshelf
brought to you by:
June Networking Get-Together

Hosted by:
Caledonia Spirits

Join VBSR and Caledonia Spirits in Hardwick, Vermont as we take a trip to the Northeast Kingdom on June 26. Network with like-minded business professionals, learn what social responsibility means to Caledonia Spirits and enjoy food and drink provided by our generous host!
___________________
Thank you to our VBSR Champion Members for their ongoing support!

At VBSR,
Our mission

is to foster a business ethic in Vermont that recognizes the opportunity and responsibility of the business community to set a high standard for protecting the natural, human, and economic environments of our citizens. We are committed to a multiple bottom line approach to business that values people, planet and profit.
Summer Greetings!
VBSR is pleased to welcome back our returning summer Intern Chris Prado, who will be helping us catch up with a variety of projects that never get enough of our time and attention (database, website, etc.). If you have never utilized an intern in your business we highly encourage you to consider doing so.
Roxanne Vought
who runs our
Vermont Intern Program
will assist you with every aspect of the project. It is well worth your time to explore.
VBSR staff are also available to help you with policy issues, marketing, website assistance, membership questions and more.
Visit our staff page
and familiarize yourself with those who are running our various programs and access their contact info.
Looking ahead we want to remind members to participate as much as you are able in our
public policy summer studies
which you can read about below. Also, we are launching our Health Care Exchange Navigator project in July. This program will allow VBSR to offer hands-on assistance to members, and other Vermont small businesses, when moving towards the Health Care Exchange.
We know this is a busy time in Vermont for our personal lives. A great way to stay engaged with what VBSR members are up to is to listen to a pod-cast of the Vermont Conversation while your are on vacation or traveling. Check out our
most recent shows
and guests, and tune into WDEV every Wednesday at 1 PM.
We know you are so busy running your businesses so please let us know how we can best help you in accomplishing your multiple bottom line of People, Planet, and Profit. We welcome your feedback (email me directly). We wish you some nice summer relaxation. See you in Hardwick at the
June 23 VBSR Get-Together at Caledonia Spirits
.
Best,

Andrea Cohen, Executive Director

____________________________________________________________________
BEA Participants Acknowledged
Social Media and Vermont Digger Buzzing
VBSR's Business Energy Action program has started highlighting participants who have made progress in energy efficiency. To highlight (and thank) businesses who are participating in the challenge, BEA is sharing participant what they have done so far through weekly facebook features, press releases and promotion on our website.
Recently, Black River Produce was predominately featured on the BEA facebook page, as well as mentioned on Vermont Digger, after news broke about their energy saving techniques the subsequent payoffs involved. Mark Curran, co-founder of the company, said, "We took out a loan for $80,000 to pay for new, efficient lights and to put them all on motion sensor It reduced our electric bill by the same amount as the loan payment." Read more.
Keep your eyes on both websites to learn about energy efficiency strides being made by Noonies Deli.
______________________________________________________________________________
Celebrate Your Independents
Independents Week July 1-7


Independents Week is a nationwide campaign to engage your local independent businesses and community members in celebrating the spirit of entrepreneurism and freedom that independent businesses embody. Join communities across the nation to celebrate the opportunities independent businesses provide. Independents Week also is an occasion to recognize independent businesses' contributions to the community--and to recognize local residents' role in shaping your community's future.
Visit the American Independent Business Alliance website
to get your business involved. Here you'll find graphics, suggested activities, "how-to" documents, and a proclamation you can adapt for your local mayor or state governor for ceremonious adoption--everything you need to participate! You can pick and choose what you would like to bring to your community or devise your own ideas.
Don't forget to Buy Local First!

______________________________________________________________
Students Can Use the Marketplace Too!


VBSR Student Members Can Access Marketplace
The VBSR Marketplace is continually growing, with offers and requests from a variety of industries and businesses, and students.
We often have requests for short term projects, freelance help, or used items that you can sell and earn VBSR Trade Credits!
VBSR Student Members can use the Marketplace as a part-time job, build a portfolio/resume, or just earn some Trade Credits to help out your budget.
What can you buy with VBSR Trade Credits:
Classes at Yestermorrow or Vermont Woodworking School (some may count for credit, check with them and with your school)
Gift certificates
Gifts
Clothing
Food
Professional services such as resume, web building
Leadership workshops
Services to help start your business
______________________________________________________________________

Public Policy Update

VBSR Forms Summer Policy Study Committees


Summer is here and while the lawmakers have gone home until next year, VBSR's policy work hasn't stopped.
Want to catch up on what's happening? First, read our
2013 Legislative wrap-up
. It was a tough year at the Statehouse, but we made some strides on key VBSR initiatives, including health care reform, energy efficiency and business innovation.
Then take a look at VBSR's
summer study committees
to see how you can help us get ready for the 2014 session. We will spend the next several months looking at two key issues facing Vermont policy-makers: The state's tax structure and how large energy generating projects are regulated. If you are interested in serving on either committee, email Public Policy Manager
Daniel Barlow
today.
________________________________________________________________________
Health Care Exchange Resources
Meetings, Events and Materials to Help You Navigate to the Exchange!
VBSR remains committed to providing up-to-date information
and assistance for small businesses that will be the first to migrate to the Health Care Exchange later this year. We are thrilled to have been named a Navigator Organization by Vermont Health Connect and will have dedicated resources available later this year to assist small businesses with their questions. Stay tuned... we'll keep you posted as the process and information evolve!
In the meantime, we will continue to provide resources for small business looking to gain clarity on the upcoming changes.
Lastly, on May 23, The Burlington Free Press featured Danforth Pewter CEO Bram Kleppner weighing in on his company's decision on how to handle the health care exchange. Check out his plan
here.
___________________________________________________________
VBSR Public Policy Manager Hosts
"The Vermont Conversation"

Wednesdays, 1-2 PM

Public Policy Manager Daniel Barlow took over hosting responsibilities of "The Vermont Conversation" on June 12, filling in for regular host David Goodman. Barlow chatted with a number of Vermont Legislaters about the progress made during the 2013 Legislative Session and was joined in house by Vermont Digger reporter Andrew Stein. (See below for a link to the show.)

Goodman returned on June 19 for a show featuring AllEarth Renewables, highlighting the story of green energy in Vermont and innovative approaches to green employee benefits.

In the coming weeks, tune in to hear a variety of guests and subjects: Ben Hewitt, author of "SAVED: How I Quit Worrying About Money and Became the Richest Guy in the World"; John Replogle, CEO of Seventh Generation; Vermont Sustainable Jobs Fund and Liz Lovely as will discuss alternative financing options; as well as Duane Peterson of Suncommon and Chris Miller of Ben & Jerry's who will do their best to replicate their high flying presentation from the 2013 VBSR Spring Conference.

In the meantime, click on a show below to live stream "The Vermont Conversation," and don't forget to tune in Wednesday's at 1:00 PM.


The Vermont ACLU and Alternatives to Capitalism
May 22: Farming and Sustainability


_______________________________________________________________________
VBSR Benefit Corner: Promotion
VBSR Members Benefit from Marketing Collateral, Social Media and More
Did you know VBSR members can benefit from a host of promotional tools provided by VBSR?
Social Media:
If you haven't noticed, VBSR is very active on social media and we like to use it to promote our members in various ways. For starters, if you post a job or an event on our website, we will use these platforms to spread the word. Plus, you can
Like us on facebook
and
follow us on twitter
and we will do the same.
Sponsorships:
One huge benefit of being a VBSR member is the ability to sponsor VBSR events. VBSR puts on 12-15 events a year and promotes them via social media, physical invitations and e-mail. As a sponsor, you have the chance to get your company logo and story in front of 1,000s of like-minded individuals, and can even present at Networking Get-Togethers.
Learn more here.
Mailing List:

Need to get your message out to a group of like-minded businesses? Over 840 VBSR member businesses are on our list to receive member to member communication. Getting access to the list is easy,
email us to find out how
.
Online Member Directory:
Each of our members are included in our
online member directory
. The searchable directory includes basic company info for people looking for your listing, including a description and free link to your website. Members who log into the website can also see the main contact information for each member, allowing members to better access each other, share resources and do business.
Member News:
Something big happening at your company or organization?
Email
us your press release or a web address that we can link to and we will add your
news to our website
and consider the story for inclusion in our monthly E-news.
VBSR Window Stickers and Web/Print Logos:
Show the world you are a VBSR and/or Local First Vermont member, put a sticker on your door! VBSR members can also place logos like the one about on their website and/or products. Check out this great example from
The Drawing Board
's front door or scroll down to the bottom of
Small Dog Electronics' webpage
to see how they use the web version of the VBSR logo.
Member to Member Discounts:
Looking to increase business with other VBSR members?
Offer a member to member discount
! These offers are viewable in the online directory, and some are even in new member packets!
Need a new sticker or a link to the online logos for your site?
Send us an email.
Want take advantage of any or all of these promotional efforts???


_______________________________________________________________
Member Jobs
Recently Posted Member Jobs:
_________________________________________________________________
VBSR Events
Get-Togethers and Save the Date




June 26: VBSR Networking Get-Together Hosted by Caledonia Spirits.
Join VBSR and Caledonia Spirits in Hardwick, Vermont as we take a trip to the Northeast Kingdom on June 26.
Network with like-minded business professionals, learn what social responsibility means to Caledonia Spirits and enjoy food and drink provided by our generous hosts, makers of fine artisan spirits in Vermont.
VBSR's monthly Networking Get-Together event returns to Burlington for the first time since September when Lake Champlain International hosts VBSR members and friends at Splash. Meet and greet new and old friends dedicated to fostering a business ethic that values people, profit and planet. Get more info and register here, check our member news to learn about LCI's new pump boat, or read this article on water quality featuring Executive Director James Elhers.
Member Events
Upcoming Member Events:
Log-on to VBSR's website to post an event. Forgot your password? Send us an email!
____________________________________________________________________
Member News
We want your news and press releases!! Submit or post a story on our
Facebook page
or
send Russ an email...
News items will be posted in the "Member News" section of our website and will be considered for inclusion in VBSR's monthly E-News.
Fletcher Allen's commitment to become one of the greenest health care organizations in the country was recognized last month with an award from the nation's leading association devoted to environmentally responsible health care. For the fourth year in a row, Fletcher Allen was selected to be in the "Environmental Leadership Circle" by Practice Greenhealth. The Leadership Circle awards are given to institutions that have demonstrated an outstanding commitment to reducing the environmental footprint of their operations. How they did it.
In early June, Lake Champlain International lauched "Champlain's Ark," the first mobile pump-out boat to cruise the lake and assist boaters with getting rid of their sewage. During its first season, you can find the free-service vessel trolling the waters of Mallet's Bay, Shelburne Bay and Burlington Bay. Read more about the boat and its christening here.
Vermont Governor Peter Shumlin and Commonwealth Dairy in Brattleboro announced in June that the company has completed a $12 million expansion project that started in November 2012. The expansion includes approximately 23,000 sq. ft. in new facilities and equipment at its Brattleboro plant, which began operations in March of 2011. The company expects to add as many as 34 new jobs to its existing workforce of 110. "Commonwealth's rapid growth is welcome news in the Brattleboro area and to the entire State of Vermont," Shumlin said. See what else Shumlin said about the company.
Mary Griswold of Williston, VT is this year's recipient of the "Woman-Owned Small Business Person of the Year" award. Mary was selected for this year's award for developing a growing business, and demonstrating three-year evidence of success in sales and profits, increased jobs, innovative products and potential. Additionally, Mary has made a commitment to the surrounding region and its natural environment. In 2010, the Shelburne Shipyard was recognized by the Vermont Department of Environmental Conservation as the First Vermont Clean Marina. Read More.

Green Mountain Power (GMP) and NRG Residential Solar Solutions, part of NRG Energy (NYSE: NRG), have signed a groundbreaking agreement to pilot a central solar lease program in Rutland, Vermont. The agreement includes the development of two 150-kilowatt solar projects by NRG in the city, adding to GMP's Solar Capital initiative, and a new NRG office downtown. The agreement, one of the first of its kind between a utility and solar developer, was announced today at GMP's Energy Innovation Center. Starting this summer, customers will be able to enroll in a NRG Residential Solar leasing program with no upfront cost and become part of a solar community that supports the development of specific solar projects. Pending approval of the Vermont Public Service Board, the intent is to build one solar farm this year and the second in 2014.
Local food movements across the country are springing up to counterbalance the failing industrial food system and many are interested in learning from the Vermont Farm to Plate Initiative and how they can replicate it in their own states or regions. A core program of the Vermont Sustainable Jobs Fund (VSJF), Vermont Farm to Plate is the statewide initiative legislatively directed to strengthen Vermont's food system and double local food production and access by 2020. Recently, two members of the Farm to Plate Program received national recognition for these efforts. Read more here.
____________________________________________________