An online business-to-business marketplace using trade dollars valued the same as cash
!
Member Offer
VBSR
Buy Local Books by the case!

(162.0 trade credits)

Pay now! Expires in 3 months.

$324 (50% cash, 50% Trade). This is also a discount off the full price of $360.

A case is 24 books. Pick up at the VBSR Office or a VBSR event (or shipping in cash).

Coupons good until Sept 2013.

~~~~~~~~~~~~~~

Member Offer

Schoolhouse Learning Center (S.Burlington)


February Vacation Camp

Wondering what your child will do during the February vacation? At Schoolhouse, children find an abundance of outdoor activities and more. 230 Trade Credits.


Email Marketplace Broker, Amy Kirschner, or call 399-4210 for more details.

To activate your marketplace account and start buying and selling with VBSR members,

click here.
________________________

VBSR Bookshelf



by: Rebecca Thistlethwaite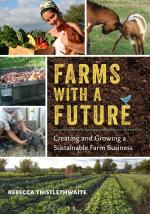 VBSR Bookshelf
brought to you by:
Chelsea Green Bookstore
Thank you to our VBSR Champion Members for their ongoing support!
At VBSR,
Our mission

is to foster a business ethic in Vermont that recognizes the opportunity and responsibility of the business community to set a high standard for protecting the natural, human, and economic environments of our citizens. We are committed to a multiple bottom line approach to business that values people, planet and profit.
VBSR On the Move in the New Year!
Members and friends,
The new year brings changes to the workings of VBSR! We have opened a satellite office in downtown Montpelier (43 State Street, 2nd Floor, Suite 5) to serve as the hub for our policy and legislative work, and to support our Membership, Local First Vermont, Internship, Marketplace, and Business Energy Action progr
ams. Let us know if you will be in the neighborhood and we will have you in!
As of March 1 we will also be saying "good-bye" and a big "thank-you" to Seventh Generation (who has been enormously generous over VBSR the last 6.5 years), and moving our main office across town over to the Independent Block on S. Champlain Street. We will let you know when we are ready to have visitors at our new space and will surely be posting updates on our
Facebook
page.
This all comes at a very busy time for us, as the Legislature has already kicked into gear. Your legislative team has been in to testify about our legislative priorities to the House Committees on Health Care, Commerce, and Natural Resources and Energy. Next week we will be over on the Senate side to meet with Senate Economic Development, as well as attending the upcoming Budget Address. One of the main messages we continue to promote is that Vermont must continue to build upon our unique strengths to ensure a healthy economic climate in the State. Our members continue to report through our surveys that the top contributors to the success of their businesses is the "Vermont Quality of Life" and the "Vermont Brand". We urge legislators to sustain these strengths by helping to ensure a clean environment, supporting our young and disadvantaged, and by ensuring we have necessary infrastructure in place to support our businesses. It is important that we continue to hear from member businesses as events continue to unfold. You can keep up with the testimony we are presenting
here
, and don't forget to join us at
VBSR's 2013 Legislative Reception
on Feb 7.
Happy New Year,
Andrea Cohen, VBSR Executive Director
____________________________________________________________________
VBSR Introduces
"The Vermont Conversation"
Wednesdays, 1-2 PM on WDEV
In January 2013, VBSR announced a new development in its weekly afternoon radio show. On January 16,
The Vermont Conversation
(formerly Smart Business Wednesday) took to the airwaves with new host David Goodman. The program, which airs each Wednesday from 1-2 PM on WDEV, will work to inform Vermonters about VBSR's policy work, as well as focus on education about, and implementation of, socially responsible business practices.
Goodman's first guest, author and activist Bill McKibben, joined the show this week to discuss climate change, the fossil fuel corporate divestment campaign, a proposed wind moratorium in Vermont, and the Red Sox.


Listen to the stream.
_______________________________________________________________________
2013 Legislative Session Begins
The 2013 Legislative Session is rolling and Public Policy Manager Daniel Barlow has already been busy addressing concerns over health care and wind development. Check out the first weekly Statehouse Report of 2013 here.
As the session begins, we want to take this opportunity to remind you that we work for our membership. Stay on top of our policy efforts in the statehouse by following Daniel Barlow on Twitter and via the policy blog. You can also feel free to email Dan with any policy questions or suggestions.
Finally, mark your calender for VBSR's Annual Legislative Reception on February 7! We look forward to seeing you at Goddard College's Art Space on Main Street in Montpelier for an evening of networking and socializing with friends, colleagues, VBSR members and lawmakers.
___________________________________________________________
Attention Retailers! Energy Saving

Webinar


Join Efficiency Vermont and VBSR's Business Energy Action for a one-hour webinar on developing a plan to achieve savings
in energy use in your store.



____________________________________________________________________
Member Benefit Spotlight
Post Job Openings & Upcoming Events; Share Your News & Good Work!
Each day, 130+ people visit the VBSR website.
Utilize your VBSR membership to increase your outreach and marketing results; post an event, job or news story on our website!
PLUS, once you post an event or job opening, we will give your post a little extra visibility via our social media pages and links in E-News. With nearly 2,000
Facebook
likes and over 650
Twitter
followers, your message will spread in a hurry!
Jobs & Events: Member job openings and events can be posted directly to VBSR's Website. Simply log-on to VBSR's website and follow the green tabs in the upper right hand section of the page. Simple as that!
Forgot your password?
Send us an email!
Member News:
To post news on the the Member News section of the website (and for possible inclusion in E-News) send your news items directly to
info@vbsr.org
.
Recently Posted Jobs:
Upcoming Member Events:
____________________________________________________________________
VBSR Networking Get-Togethers

Thursday, January 31, 5:30 - 7:30 PM

Join us for our first Get-Together of the year!
Get more info.
Register today.
Tuesday, February 19, 5:30 - 7:30 PM
This jointly-hosted Get-Together in Hinesburg is sure to be a blast.
More Info.
---------------------------------------------------------------------------------------------------
VBSR 2013 Legislative Reception


Goddard College Art Space
54 Main Street, Montpelier
---------------------------------------------------------------------------------------------------
VBSR 2013 Spring Conference
Save the Date:
May 14


The University of Vermont
______________________________________________________________________
Member News!
We want your news!! Submit or post a story on our
Facebook page
or
send Russ an email...
News items will be posted in the "Member News" section of our website and will be considered for inclusion in VBSR's monthly E-News
.
VEIC Receives National Recognition
Vermont Energy Investment Corporation received national recognition for innovative energy efficiency programs this month. According to a recent report by the American Council for an Energy-Efficient Economy (ACEEE), the nation's pre-eminent energy efficiency organization, energy efficiency programs designed and implemented by the VEIC are among the most innovative and effective in the nation, setting a standard that should be emulated in other states.
VT Tech and Strolling of the Heifers Announce Farm/Food Business Plan Competition
Strolling of the Heifers and Vermont Technical College have kicked off the 2013 Vermont Farm/Food Business Plan Competition. The competition is intended to encourage innovation at farm and food enterprises, and is a great way for small farm and food businesses to launch or expand, to create new products and to enter new markets. All participants benefit from simply creating a business plan, and a number of past winners have made great progress in achieving their dreams. Check out the competition webpage for full information.
Montpelier Alive to Host MontPolar Frostival
After several months of creative planning, Montpelier Alive will present the MontPolar Frostival the first weekend of February. "This is designed to get people out and moving in the cold weather", said Linn Syz, Frostival Committee member. "It's all about healthy physical activities that the whole family can enjoy!" Activities include an Art Walk, a chance to create snow sculpture, a scavenger hunt, a snow shoe obstacle course on the State House lawn, ultimate Frisbee in the snow, hiking, a 5k and much more!
More info here!
VBSR Architects Honored
As reported in the Burlington Free Press, The American Institute of Architects, Vermont Chapter, recently announced the winners of its 2012 Annual Design Award Program, recognizing seven projects for design excellence, chosen from 30 entries by member architects throughout Vermont. Winners included VBSR members TruexCullins, LineSync and Maclay Architects. Plus, King Arthur Flour and the Flynn Center each received a shout out in the article, which you can read here.
Seven Days Launches Second App
Seven Days, is in the news again! Vermont's free, independent weekly, announced this week that it is smart phone ready, launching its second app in the past six months. Using the new Seven Days App, readers can now enjoy each week's print issue in digital format using their iPad, iPhone or iPod touch. Once readers have tapped into the issue, they can browse by section: News & Opinion, Arts & Life, Food & Drink, Calendar, Classes, Music, Art, Movies, Fun Stuff and Classifieds. Get the App now! (At this time, the app is only available for iOS devices. An Android version of the Seven Days App is forthcoming.)
____________________________________________________