___________________


Warm Welcome to VBSR's Newest Business and Individual Members!
And to our
New Student Members!
Molly Huffman, Burlington
An online business-to-business marketplace using trade dollars valued the same as cash
!
Member Offer
From Conant Metal and Light
Gift Certificates!
100% Trade Credits.
~~~~~~~~~~~~~~
Member Request
from Copy World Vermont
Retail Displays Wanted.
Looking for displays and accessories for retail merchandise in our office supplies store. Ideally, slat-wall freestanding displays and accessories. Used okay in good condition. Freestanding racks and spinning racks too. Please email pics and pricing to mollie (at) copyworldvt.com

Paying 100% Trade Credits.
Email Marketplace Broker, Amy Kirschner, or call 399-4210 for more details.
To activate your marketplace account and start buying and selling with VBSR members,
VBSR Bookshelf




by David Buchanan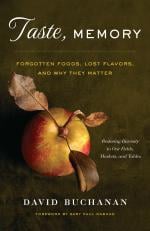 VBSR Bookshelf
brought to you by:
Chelsea Green Bookstore
Networking Get-Togethers!
Thank you to everyone who attended our Get-Togethers in 2012!We are in the middle of planning next year's events, so stay tuned or email Scott with suggestions.
Thank you to our VBSR Champion Members for their ongoing support!
At VBSR,
Our mission

is to foster a business ethic in Vermont that recognizes the opportunity and responsibility of the business community to set a high standard for protecting the natural, human, and economic environments of our citizens. We are committed to a multiple bottom line approach to business that values people, planet and profit.

Members and Friends,


The VBSR 20th Annual Fall Conference at Mt. Snow was fantastic! Thank you attendees, panelists, exhibitors, and sponsors. You all helped us to exceed our expectations for attendance, networking, and educational quality.
Don Mayer, CEO and Top Dog at Small Dog Electronics, gave the luncheon keynote and shared his professional journey from selling products door-to-door in Chicago tenements, to integrating his political philosophy and business decision-making, to launching businesses in Vermont's "entrepreneurial playground." We were amused, energized and inspired. If you missed the conference, you can
listen to the podcast here
. (Let it play in the background while you finish reading!)
Senator Anthony Pollina, one of VBSR's "2012 Legislators of the Year," helped close out the day by discussing ways to ensure a truly sustainable and successful economy. He reminded attendees that "the best ideas do not start in the statehouse, they start in meetings like this." So, in that spirit, please keep the ideas and inspiration coming! Vermont is truly a great place to do business and VBSR is a forward thinking and energized business community.


Great holidays and safe travels,

Andrea Cohen, VBSR Executive Director
____________________________________________________________________
20th Annual Fall Conference Redux
Question: What happens when you combine 30+ panelists, an inspiring keynote speaker, a panel of health care reform experts, a slew of terrific exhibitors, and more than 180 dynamic conference participants in a quite, cozy spot in Southern Vermont?
Answer: Engagement!
VBSR's 20th Annual Conference -- "Engagement: Moving Social Responsibility Forward" -- was stock full of terrific learning opportunities, forums for sharing and exploring ideas, and connecting - or reconnecting - with like-minded colleagues from around the state! A new twist for this year: an informal reception at Harriman's Tavern & Restaurant at Mt. Snow on the eve of the conference. More than 50 folks joined us for spirited conversations in the cozy and convenient confines of the Grand Summit Hotel at Mt. Snow. Make a note for next year!
if you'd like to take a peek at the conference action, check out these Facebook photo pages:
And for those that are curious, we are uploading panel materials/documents as they come to us on the Fall 2012 Conference Page. Materials from the "Coming Changes to the Healthcare System: What You Need to Know in 2013" as well as the "Measuring What Matters: Vermont Initiatives to Measure Sustainable Well-Being" have allready been posted!
___________________________________________________
This Issue of E-News Sponsored By:

VBSR Board of Directors - Arrivals and Departures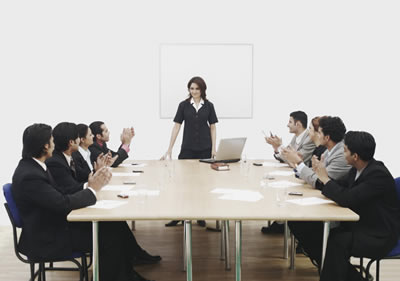 The votes have been cast and the results have been tallied! Please join us in welcoming our newest additions to VBSR's Board of Directors (visit our Board of Directors webpage for pictures and bios):
Geof Brown, Vermont County Store

Yola Carlough, B Lab

Chris Miller, Ben & Jerry's
While we will are looking forward to ushering in our new board members, we would like to extend a hearty and sincere "thank you!" to those board members who will be stepping down at that time. Please join us in thanking:
George Schenk, American Flatbread
Mary Powell, Green Mountain Power
Colin Davis, Good Point Recycling
These board members provided an immeasurable amount of support, knowledge and dedication while serving on the board and we look forward to continuing to work with each of them in new and different capacities.
You will be missed!
____________________________________________________________________
New Businesses Join Business Energy Action Challenge!




B.E.A. has continued to grow in the past month, with a number of businesses and non-profits signing on to participate in the program.

Please join us in congratulating the newest companies to accept the challenge to commitment to reduce their energy consumption by 5% annually for 3 years. Click on each company to learn more!
Sign up today to join the challenge! Learn more here or sign up now!


____________________________________________________________________
Buy Local this Holiday Season!
According to the National Retail Federation, individuals will spend approximately $750 on holiday related shopping this year. As the holidays approach and "door-busting" season begins, Local First Vermont encourages you to support your community and BUY LOCAL when you shop.
"Buying local supports the community in many ways; keeping our downtowns vibrant, creating jobs for people in our community, and stimulating local investment. When people purchase from local independent businesses, a much larger share of that revenue cycles back into the local economy," said Calen King, Local First Vermont Program Manager.
Looking for a fun and easy way to support local business? Use the "Buy Local Book" as a buying guide and/or purchase the books as gifts that encourage others to support local merchants! Books are available for sale in Addison, Chittenden, Lamoille and Washington Counties. For a full list of book distributors, visit www.localfirstvermont.org.
___________________________________________________
Smart Business Wednesday...
...Here to Stay for 2013!

Since January 2012, SBW has hit the air every Wednesday at 1 PM on WDEV. We are happy to announce that we will continue to bring you quality shows in 2013, through the generous support of our new show underwriters:







As we begin planning shows for 2013, we encourage you to reach out to Andrea with ideas, topics or guests you may want to hear about or from!
This is YOUR show - make sure your voice is heard!

Check out the most recent shows...


____________________________________________________________________
Public Policy Update

- Dec. 11 Montpelier Public Policy Forum
VBSR is coming to Montpelier next month with a few lawmakers in tow to update members on what's happening at the Statehouse. Join Public Policy Manager Dan Barlow as he leads a Public Policy Forum to provide a political update and a preview of VBSR's 2013 legislative agenda.
Don't miss it... Tuesday, Dec. 11th from 4-6pm at the Kellogg-Hubbard Library in Montpelier.
Get more info.
___________________________________________________________
2013 Health Care Plan Rates Now Available



As you know, the Health Care Exchange will be going into effect next year. For now though, you can still access group insurance with your VBSR membership. The 2013 Blue Cross Blue Shield health insurance plan options and rates for Vermont Health Service Group (VHSG) are now available. Please review them here and begin your planning for 2013.

As many Vermont businesses know, the cost of providing health benefits to employees has become increasingly challenging. We hope to help businesses through these difficult times. For questions about the plans, which option fits your business or how to get enrolled, we recommend reaching out to a VBSR member broker. You can see a list of some VBSR-member insurance brokers by visiting the Health Benefits section of the VBSR Website.



____________________________________________________________________
Member News!
A special "Thank You" to Green Mountain Power for returning the favor! When Irene hit Vermont, many states and power companies came to our aid to help us get back on our feet. This month, when the tables were turned, GMP headed to multiple states to help return the favor. Check out these awesome photos from their two week long trip. Thank you GMP!
On the heels of several awards during 2012, Lake Champlain International (LCI) has been designated as a "Top-Rated Nonprofit" by the internationally trusted organizations GuideStar and GreatNonprofits. Additionally, they have been granted the GuideStar Seal, demonstrating their commitment to transparency. Great work! (Check out their GuideStar profile!)
Gretel-Ann Fischer, owner of Cupp's bakery and café in Winooski, made her debut on the reality show "The Next Great Baker" on Monday, November 26. Good luck Gretel-Ann! Read the BFP article here.
Northeast Delta Dental proudly announces Grin! magazine! The quarterly publication will feature a variety of helpful and educational articles centered around the importance of good oral health. Each issue will offer trivia, reader questions and answers, feature articles, and a whole lot more. Check it out today!
LineSync Architecture, participants in the Health Care Plenary Panel at VBSR's Fall Conference, was recently highlighted in Vermont Magazine. Congrats and keep up the good work!
____________________________________________________