E-News Sponsored By:

Thank you to Marketing Partners for working with the Vermont Farmstead Cheese Company to host last month's VBSR Networking Get-Together!

*Interested in sponsoring VBSR's E-News?
Contact Scott

An online business-to-business marketplace using trade dollars valued the same as cash
!
Member Offer
From VPR
Coaches wanted, paying
100% Trade Credits.
VPR is looking to establish a coaching team to assist employees with their professional development. Email Marketplace Broker, Amy Kirschner or call 399-4210 for more details.
~~~~~~~~~~~~~~
Member Request
from Big Heavy World
Burlington-based music non-profit needs a couch for our green room. Can be used but must be in good shape since it will be in many of our promo photos for the bands we promoted. Paying 100% Trade Credits.
To activate your marketplace account and start buying and selling with VBSR members,
VBSR Bookshelf

Rediscovering Community, Bringing Decision Making Back Home
By Susan Clark,


VBSR Bookshelf
brought to you by:
Northshire Bookstore
Networking Get-Togethers!

Over 175 VBSR members and fellow business professionals attended our last two Get-Togethers at VEIC and the Vermont Farmstead Cheese Company.
Check out the photos
and be sure to join us at our next Get-Together in 2013!
____________________

Thank you to our VBSR Champion Members for their ongoing support!
At VBSR,
Our mission

is to foster a business ethic in Vermont that recognizes the opportunity and responsibility of the business community to set a high standard for protecting the natural, human, and economic environments of our citizens. We are committed to a multiple bottom line approach to business that values people, planet and profit.
Engagement
In the spirit of "engagement", I will be inviting other VBSR staff and Board members to contribute content in this space in the coming months. This month, Scott Buckingham, VBSR Communications and Development Manager, was invited to further elaborate on the engagement theme. Thank you Scott!

Andrea Cohen, Executive Director
Engagement. Noun.: a promise, obligation, or other condition that binds.
At our core, it's what VBSR members are all about: maintaining an obligation to use the power and influence that business yields in a responsible, constructive manner. Everyday at VBSR we are reminded and inspired by the willing, courageous, and creative engagement VBSR members demonstrate in building a business climate here in Vermont that values people, profit, and our planet.
Accordingly, it is the theme of our 20th Annual (20th?!? Can you believe it?!) Fall Conference on November 14th. With 6 panels highlighting a variety of engagement points, a keynote address by Don Mayer of Small Dog Electronics, and a plenary panel designed to answer your questions about the Health Benefit Exchange, you won't want to miss the day at Mt. Snow! We will also be convening VBSR's Annual Meeting and awarding VBSR's 2012 Legislators of the Year.
And speaking of engagement, many of us are in the thick of developing 2013 plans and budgets - an ideal time to think pro-actively about advancing SR and sustainability initiatives. Within your organization, consider joining others in taking the B.E.A. challenge to reduce energy consumption by 5% annually over the next three years. Outside of the workplace, remember that one of the easiest ways to engage is to let your voice and opinion be heard: we encourage everyone to get out and vote on November 6! And while you're at it, please cast your vote for VBSR board members!
With appreciation for your good works,
-Scott Buckingham, Communications & Development Manager
____________________________________________________________________
VBSR's 20th Annual
Fall Conference


What:
"
Engagement: Moving Social Responsibility Forward "
When: Wednesday, November 14th,
7:30 AM - 5:00 PM
Where: Grand Summit Hotel, Mount Snow, West Dover VT


___________________________________________________
Attention VBSR Members -
Vote Today for the Board of Directors!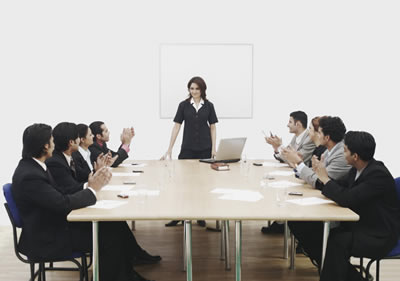 The ballot is now open for the Election of the 2013 VBSR Board of Directors. Each VBSR Member Company may cast one vote.
Please vote by Tuesday, November 6th at 5:00 pm.

Thank you for your participation and involvement!

VOTE NOW!!!


____________________________________________________________________
New Businesses Join Business Energy Action Challenge!





Just over a month ago, VBSR, in partnership with the Burlington Electric Department, Efficiency Vermont, Vermont Gas and Vermont Fuel Dealers Association, launched B.E.A. Since then, a number of businesses have signed on to participate in the program. Please join us in congratulating the following companies on their commitment to reduce their energy consumption by 5% annually for 3 years:




Sign up by November 30 to join the challenge! Learn more here or sign up now!


____________________________________________________________________
Public Policy Update

- VBSR Releases Legislative Scorecard!
Want to know if your lawmaker supports VBSR's mission and legislative priorities?
Earlier this month we released our second Legislative Scorecard detailing how members of the Vermont House and Senate voted on nine different VBSR priorities, including bills ranging from health care reform to the local food movement.
This latest scorecard covers the 2011-2012 Legislative biennium and ranks and scores nearly all of the state representatives and senators on how they voted. A "check mark" on the scorecard indicates they voted with VBSR on the issue and a "thumb's down" symbol means they voted against VBSR.
VBSR's Scorecard is a handy guide to assess how your lawmakers are voting on issues important to VBSR. But because many of these issues are nuanced and many of these votes are not black and white, VBSR recommends going beyond the scorecard and engaging your local politicians directly about how they voted - and why.
Click here to read or download the Scorecard
___________________________________________________________
The VBSR Marketplace is Now
Open Source!
In case you've missed it, The Marketplace has undergone some changes!
We are proud to announce that the Marketplace is now using Open Source* software to run our trading system. This change means we now have greater flexibility to customize and implement user feedback. We now have an agile code base that will allow us to stay at the leading edge of technological advances in the field with an evolving feature set. We will also get support and feedback from communities and developers around the world using the same code, proudly working with the OSCurrency team near and far.

And best yet, the open source philosophy means that any advances we make will be freely available to other communities who wish to use mutual credit to build their local economies. Thank you for all of the support that you've given VBSR, Amy Kirschner and the Marketplace over the years!

Activate Your Marketplace Account
Follow the Marketplace on Twitter
*
Open Source is a term that is widely used to describe software that is developed by the community, for the community.
Learn more about Open Source
.
___________________________________________________________________
Buy Local Book Now at Retailers Everywhere!
The Buy Local Book makes a great staff or client appreciation gift! Don't forget, we offer case discounts too.

Also, if your business missed out and would like to be included in next year's Buy Local Book, please contact Calen.
___________________________________________________
The Health Care Exchange...
...what's it mean for you?

VBSR members and guests will tackle this exact question at the 20th Annual Fall Conference in just a few weeks. Join us for the morning plenary panel: Coming Changes to the Healthcare System: What you need to know in 2013.



State (GreenMountain Care) and Federal ("Obamacare") healthcare reform has left many wondering how the changes will affect their business and their employees. Understanding if, how, and when key decisions about health care benefits need to be made is critical for Vermont businesses. An expert panel provides the most current information available, identifies resources available to businesses, and answers your questions about transitioning to the Vermont Health Benefit Exchange marketplace. Not to be missed, particularly for businesses with fewer than 50 employees!

Featuring:

Kevin Goddard, Vice President, External Affairs & Sales, Blue Cross and Blue Shield of Vermont
Julie Lineberger, Owner, LineSync Architecture, Committee Member, Green Mountain Advisory Board, Medicaid and Exchange Advisory Board
Robin Lunge, Director, Health Care Reform, State of Vermont Agency of Administration

Moderated by:

Bram Kleppner, CEO, Danforth Pewter, Co-Chair, Medicaid and Exchange Advisory Board

REGISTER TODAY!


____________________________________________________________________
Member News!
There is a growing number of VBSR Members becoming B-Corp Certified. This month, we would like to recognize both Ben&Jerry's and Cabot Creamery Cooperative for taking
this important step. Keep up the good work!
(
Learn how to get your company certified.
)
In January 2013, The Skinny Pancake will open what is likely to be the first-ever local foods restaurant in an American airport. Plans are in the works for the S.P. to open three locations inside of the Burlington International Airport (BTV) with a goal of using at least 50% local food.
Read more.
For the second month in a row, King Arthur Flower is in the news. Earlier this month, King Arthur Flour Vice President was honored as Human Resources Professional of the Year by by the Society for Human Resource Management Vermont State Council. Read more about Suzanne McDowell's contributions to organization, profession, and community.
Vermont Business Magazine is entering its busy season! Earlier this month, VBM announced Vermont's Rising Stars Class of 2012. The winners, many of whom work for VBSR members, will be recognized in early November. VBM is also in the process of accepting entries for 2013's list of Best Places to Work in Vermont.
Champla
in College has
received a huge gift from Green Mountain Coffee Roasters founder Robert Stiller.
The Stiller Family Foundation announced it will give Champlain College $10 million to start The Robert P. Stiller School of Business. Read more.
____________________________________________________