Want to Know Kentucky's Top 10 Citations for Nursing Homes?
CMS 5-STAR Results
To learn more about the 5-STAR program click the link ==> Overview of CMS 5-STAR System
CMS Announces Updated, Enhanced Tools for Patients to Compare Nursing Homes. click link for details ==> Nursing Home Compare Updates
LIFE SAFETY CODE
OIG Welcomes New Assistant Director
Melanie Poynter has joined the OIG/Health Care team, as an Assistant Director. Melanie will be overseeing the Non-LTC levels of care.
Cabinet for Health and Family Services, Office of Inspector General, Division of Health Care Leadership Team
Join Our List


Issue: #02

-2013

February 2013

Welcome to the Office of Inspector General, Division of Health Care's
February 2013 edition of the Long Term Care Provider Newsletter. This newsletter is a valuable vehicle to update you on current events affecting Long Term Care.
Please feel free to share this newsletter with anyone you think would benefit. To continue receiving this newsletter, be sure to join our mailing list by clicking the link to the left of this article. We look forward to serving you through this communication vehicle.
CMS Medicare News
Recent Survey and Certification Letters
Below you'll find links to survey and certification letters issued by the Centers for Medicare and Medicaid Services (CMS) pertaining to Long Term Care facilities. Please take a look and determine how these may impact your facility.
Below are the S&C memos for this month
Quality Assurance and Performance Improvement (QAPI) Guide - 13-05 NH - Preview of Nursing Home QAPI materials: The Centers for Medicare & Medicaid Services (CMS) will make a core set of introductory materials available on the CMS QAPI website by February 2013. Prior to that release, CMS is making QAPI at a Glance available in draft form for advance previewing by Quality Improvement Organizations (QIOs), State Survey Agencies, and Regional Offices; * QAPI at a Glance: QAPI at a Glance is a step-by-step guide that provides tools and resources to help nursing homes establish a foundation for QAPI; * ACA Provision: Section 6102(c) of the Affordable Care Act directs the Secretary to provide technical assistance and promulgate regulations for each nursing home to implement a QAPI system, and permits the Secretary to sequence these actions so the technical assistance is available prior to the regulations.
To view previous S&C Memos click the link ==> Survey & Certification Memos
TB Screening in Health Facilities
Blood Assay for Mycobacterium Tuberculosis in Lieu of Skin Tests
While a Blood Assay for Mycobacterium tuberculosis (BAMT) is not currently listed as a TB screening option in the OIG's licensure regulations, effective February 19, 2013, the OIG will not cite any facility for a deficiency if the facility elects to use BAMTs in lieu of skin tests for TB screening.

Click the link to view the letter ==> TB Information Letter
Run Away From IJ
What are the Trends - Knowing What to Avoid!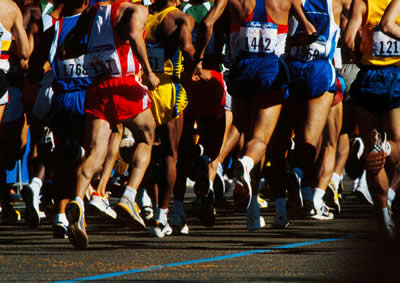 The Centers for Medicare & Medicaid Services (CMS) defines Immediate Jeopardy (IJ) as "a situation in which the provider's noncompliance with one or more requirements of participation has caused, or is likely to cause, serious injury, harm, impairment, or death to a resident." (See 42 CFR Part 489.3.) In an effort to increase awareness regarding this most serious type of deficiency, the OIG has reviewed IJ trends over the last fiscal year and has identified the most commonly cited tags.
MDS Matters! - Security Change
Security Change for CMSNet Users!
A security change that may impact users connecting to CMS via CMSNet will be implemented on March 29, 2013. This change is required to comply with CMS security policies and will further secure users' data and systems from outside threats while their computers are connected to CMS.
The change may affect the way users perform the file submission process and print reports. You will no longer be able to access the internet, network printers, or network folders while connected to CMS via CMSNet. Details regarding what steps can be taken to work around this security change are available at https://www.qtso.com/cmsnet.html.
Users interested in retaining the ability to access their network printers or folders might want to look for CMS-approved vendors who can provide this service. Information regarding approved Gateway Service Providers is available on the CMS website at
http://www.cms.gov/Research-Statistics-Data-and-Systems/Computer-Data-and-Systems/ESMD/Which_HIHs_Plan_to_Offer_Gateway_Services_to_Providers.html
Off Label Anti-Psychotics
Health Care Excel (HCE), the Medicare Quality Improvement Organization (QIO) for the state of Kentucky, has collaborated with health care providers in our state for more than 20 years to improve residents' quality of care and quality of life.
HCE began planning a nursing home quality care collaborative (NHQCC) with 62 participating facilities. Every facility will be looking closely at the off-label use of anti-psychotics for residents with dementia, plus education, sharing, and data collection for individualized care and falls. As the Centers for Medicare & Medicaid Services (CMS) provides the Quality Assurance/Performance Improvement (QA/PI) change package, it will be incorporated into the Collaborative resources. The kickoff NHQCC meeting is scheduled for Tuesday, March 19, 2013 at Paroquet Springs Conference Center in Shepherdsville, Kentucky. Our guest presenters are Lisa O'Hara, a geriatric pharmacist, Barbara Frank and Cathie Brady, consultants with B & F Consulting
.
Update: February 1, 2013
E-mail Addresses Needed
So that we may deliver the best customer service, please ensure that the Division of Health Care has up to date contact information for your facility, including e-mail addresses. Please contact 502-564-7963 to provide this important information!
ALSO
The Kentucky Department of Public Health would like to establish an email notification distribution group for Infection Preventionist (the person who is the leader for the Infection Control efforts at each facility) practicing in long-term care. This email group would receive notifications concerning outbreaks, educational opportunities and pertinent State communications regarding infection prevention and control in the long-term care setting. Names and e-mail addresses need to be sent to Marissa.Dove@ky.gov in Public Health. Thank you.
The Office of Inspector General is Kentucky's regulatory agency for licensing all health care, day care and long-term care facilities and child adoption/child-placing agencies in the commonwealth.