Dates to Remember
9th Grade Dance, 8pm
2nd Grade Parent Meeting
10th Grade Poetry Evening
Ingun Schneider -Parent Education Talk
HS Girls Volleyball Home Game 4:00pm
HS Boys Basketball Home Game 4:15pm
Aftercare Forms Due!
HS Applications Due!
Auction Donations Due!
HS Volleyball Maywood 3:15pm
HS Volleyball
ACA, 3:15pm
2nd Grade Japanese Play
3rd Grade Parent Evening
No School, Teacher Conferences
5th Grade Parent Evening
Fully accredited by the Schools Commission of Western Association of Schools and Colleges
College of Teachers
Catherine Averett
Elisabeth Beck
Chris Bennett
Christiane Bohr
Jenell Carlson
Ingrid Feck
Masami Inoue
Angie Meier
Nancy Mitchell
Kinberly Telfer-Radzat
Robin Theiss (Chair)
Deborah Waring
Miriam Whiteley
Board of Trustees
Elisabeth Beck
Russ Bermejo
David Burnett
Joe DeMichele
Chris DeRosa
Gina Illes
Carol Sudbeck
David Tabone
Abril Turner
Parent Assocation
Co-Chairs
Jamie Stahl, BOT Rep
Trae Diede, Community Building
Brooke Tomblin, Outreach
Welcome New Families
The Streiff Family (Miss Barbara)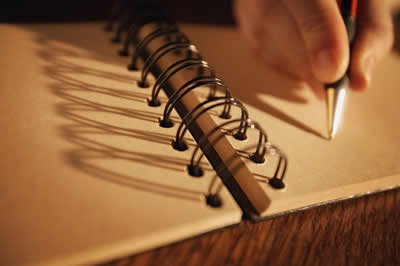 10th Grade Poetry Evening
As a culmination of the 10th Grade Poetics Block, the students will host a poetry evening, where they will share recitations from famous poets as well as their own original work. Don't miss this special evening!
Meadows Hall
Recommended for Grade 7 and up ( just too long to sit for younger)
It will be about 11/2 hours with one short intermission
It's free!
RSVP REQUESTED
For planning purposes (# of cookies and seats),
kindly email Carrie Frisby in High School reception with family name and # of people attending.
Supporting the Work of Your Child at School
Featured Speaker: Ingun Schneider
Ingun Schneider, PT, MA, is director of the three-year, part-time Remedial Education Program at Rudolf Steiner College. Since 1994 she has been consulting at Waldorf schools around the world, teaching teachers and parents about child development as a foundation for learning. In support of students' learning, she assesses/screens at many Waldorf schools. Ingun will share children´s sensory-motor development as a foundation for ease of learning, some basic nutrition for children; and more information geared for children from newborn to 3rd Grade.
No Reservations Required. This is for Adults Only and this invitation is extended to grandparents and friends of our families.
Wednesday, January 30, 2013
7:00 - 8:30 pm
Meadows Hall
WSOC High School
Application Deadline
is one week away!
Friday, February 1
Don't wait until the last day!
6th Grade Handwork
"Animal instincts" take over and the results are amazing! Hand sewn tiger and elephants.
Your Ticket to BLISS Awaits
Visit bidpal.net/waldorf
FULL-SERVICE EVENT WEBSITE
For those of you purchasing tickets on behalf of others, you may want to know the menu options in advance. Everything is yummy. The team and the chef collaborated magically to create options for a wide-range of dietary preferences, all with freshness and deliciousness in mind...
Salad
*Heirloom Tomatoes Salad with fresh basil and mozzarella tossed in a light balsamic dressing OR you have the option to order it without cheese to make it vegan and dairy-free.
Choice of one main entrée
*Prime Skirt Steak with red wine reduction sauce , parmesan creamed corn and seasoned roasted red potatoes.

*Chicken breast stuffed with fresh spinach and feta cheese served with parmesan risotto and fresh asparagus (gluten-free).
*Grilled portabella mushroom stuffed with fresh vegetables, and served on a bed of risotto (vegetarian and gluten-free). Or have it served on a bed of wild rice for a vegan entree.

THANK YOU EVERYONE. THE SIGHT OF YOUR BEAUTIFUL AUCTION ITEMS HAS US JUMPING FOR JOY! Don't worry if you have not yet turned yours in, because actually YOU ARE RIGHT ON TIME! THE DEADLINE IS FEBRUARY 1.
We can happily accept a description if the physical item is not yet available. There is absolutely no reason to wait!
CHEERFULLY ACCEPTING SPONSORS AND ADVERTISERS
This handy form describes the opportunities, or find Denise Ogawa any where, anytime to talk about your opportunity. dogawa@waldorfschool.com, front office or (949)574-7775. Earlier makes us really happy!
Need help purchasing your ticket? Computer broken? Buying for a large group? Call, email, find, text or send a carrier pigeon to Denise Ogawa. Contact info found above.
Student Request
The High School Student Council would like to thank the Baird family for donating a bocce ball set for use during recess.
School Request
We are searching for a used laundry dryer (has to be gas) for our Kindergarten. Please contact the front desk with any information on ways to receive a donation or great discount on purchasing one.
Looking for something sweet . . .
Craft Group at the Company of Angels
Please join us each Wednesday 9-11 am for a simple craft and cup of tea. We meet in the back room of The Company of Angels or under the gazebo on warm days.
Craft group projects may include...
Christine Newall Workshops (Waldorf handwork teacher):
Wet felted slipper workshop

Saturday February 9th 9:30 to 1pm, Company of Angels.
$55 fee (all materials included), this workshop will be limited to 10
Sign-up sheet for both workshops in the Company of Angels
TWICE UPON A TIME
Our second hand (gently worn clothing store),is open Tues-Thurs 8-3pm next to The Company of Angels. We welcome donations of children's and adults clothing, toys and books that are in good condition.
Proceeds go towards the Craft Group for supplies,improvements to the Company of Angel Store and the garden surrounding it.
HIGH SCHOOL BOYS BASKETBALL
Jan 17, 2013
3:15 Waldorf vs Carson Christian Game Site: Orange Co

Jan 31, 2013
4:15 Maywood Christian vs Waldorf Game Site: HOME GAME!!!
Feb 7, 2013
3:15 Orange Co vs Waldorf Game Site: ACA
GIRLS VOLLEYBALL SCHEDULE:
Jan 29, 2013
3:15 Waldorf #2 vs Orange Co Game Site: HOME GAME!!!
4:00 Maywood vs Waldorf #1
Feb 5, 2013
3:15 Orange Co vs Waldorf #1 Game Site: Maywood
WE APPRECIATE YOUR SUPPORT
WILDCAT WEAR
Wildcat Spirit Wear for toddler to adult (cash or check accepted at event & front desk).
ANNUAL GIVING CAMPAIGN LOOKING FOR 33%
School wide we have reached 67% participation, which is strong. To the 33% who are waiting, WE NEED YOU. The volunteer annual giving callers will begin soon. Please make your gift or pledge today so they know you do not need to be contacted.
If you are not ready to make your gift, you can pledge. The simplest way to do this is to email Denise Ogawa, with the amount and timeframe of the gift to come. Gifts must be received before July 31, 2013.
To see how your child(ren)'s classes are doing on participation see the updated chart.
Congratulations to the following classes who are above 70% participation:
--12th Grade: 75% participation
--10th Grade: 73% participation
--8th Grade: 72% participation
--3rd Grade: 71% participation
Visit www.waldorfschool.com/annual to make a one-time gift or pledge over time. Or come into the office for an envelope, in which you can make a one-time gift now or pledge a one-time gift to be given prior to the end of the school year.
THANK YOU FOR YOUR GENEROSITY AND
COMMITMENT TO YOUR CHILDREN
USED PRINTER CARTRIDGES AND CELL PHONES WANTED!
We are partnering with "Recycle for Life" to be a collection location for used items you may just be tossing or otherwise have no use for. Not only do we get to participate in recycling, but we get to earn funds for the school while doing it.
So the next time you change the ink in your printer or trade in for the latest cell phone, remember we have a place for it. Please bring it to the front office with a smile on your face and know you are doing some good.