| | |
| --- | --- |
| | june 2016 |
Greetings!

If summer is about anything, it's about enjoying the weather -- with friends, food and bevvies -- on the boat, the beach, the backyard, or the balcony. All you've got left to do is pick a location because we've got your summer sips/snacking game covered in this month's newsletter...read on, you'll see!
And after you've torn open a bag of chips and cracked open a beer, sit back, scroll through your phone and -- if you're not already -- start following us on social. Our always on fleek yet slightly irreverent game gets taken up a notch when the marlo marketing staff takes the reigns of our Snapchat channel starting on June 21, complete with a custom marlo geofilter. Find us by username there, and then show us some love and 'like' us on
Instagram
,
Twitter
,
LinkedIn
and
Facebook
. Whatever the platform, @marlomarketing always makes us easy to find!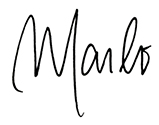 simply7 organic veggie chips
As a rule, society favors extremes. Much like our pop culture commander-in-chief, Sir Kanye West, we're rarely "sorry for the realness" and prefer when peeps are 100% true to themselves. If you've got a natural glow, we expect you to take a #nomakeup selfie. If you prefer to keep things flawless with foundation, then you best post a few step-by-step tutorials on how you got that perfect face/boob/leg contour.
Still, as much as we love when people stay on brand, there is something to be said for playing both sides; in no realm does this ring more true than snack foods. Sure, an Instagram gallery full of only perfectly-styled pics of rainbow carrots fresh from the farmer's market or ooey, gooey grilled cheese #foodintheair-style will earn you a certain amount of likes and cyber street-cred, but when it comes to snacking on the daily, you want something that does double duty by tasting great and not derailing your diet. So the next time you people get peckish, we suggest reaching for the nearest bag of new
Simply7 Organic Veggie Chips
.
We love them because they boast a bevy of better-for-you perks that makes the carrot noshing side of us scream "YASSS QUEEN!" and a taste that doesn't make the grilled cheese aficionado throw the aforementioned member of the #fitfam some serious side-eye. Made with organic potatoes, tomatoes and spinach, these guys have less fat, more fiber and all the crunch and flavor we look for in traditional potato chips.
So while you could attempt to hide the chips' goodness by transferring from bag to bowl in an effort to win over some traditional chip diehards, we recommend eating straight from the bag and flaunting what this veggie chip is all about. When the real deal tastes this good, there's no shame in embracing the middle ground.

'gansett clam shack variety pack

The great Billy Shakespeare's lovelorn Romeo once queried, "What's in a name?" Those of you who don't work in marketing may not have considered the question since 10th grade English class, but those of us working in brand marketing think about such things. A LOT.
So while school's (almost) out for summer, the Narragansett Beer team is playing the name game and dropping some serious knowledge by renaming and rebranding their much loved Summer Ale as Summertime Citra Ale. A slightly updated version of 'Gansett's traditional offering, the brew's new name belies the fact that craft beer drinkers have studied up and appreciate it when a beer's name lets them use their noggin to anticipate style and taste. Failed to cram for the test? Thankfully, the can is as easy to spot as ever, still bedecked in blue with an image of a surfer riding a wave in front of The Towers at Narragansett town beach.

The debut brew is sold in both six and 12 packs, and is also featured as one third of 'Gansett's new Clam Shack Variety Pack. Basically a beer-lover's multiple choice quiz, the Clam Shack Variety Pack is a 12 pack featuring Summertime Citra Ale, Del's Shandy and classic Narragansett Lager. As for which beer to choose, the answer is easy: all of the above. Pencils down, bottoms up!

snack factory tortilla chips
Cinco de Mayo may only come but once a year, but any hungry guy or gal worth their tequila and salt can tell you that Mexican food knows no season. Whether it's Margarita Monday, Taco Tuesday or just Why-The-Heck-Not Wednesday, we can't think of a day unsuited for South of the Border fare.
And while quesadillas and chimichangas are both muy bueno, for us, the tortilla chip is chief among these tasty temptations. Salty, crispy and oh-so-addictive, the humble chip and its partners in crime (salsa, gauc, queso...) have made that old potato chip slogan ring true more times than we'd like to admit.
Thankfully, Snack Factory

®

-- the makers of everyone's favorite Pretzel Crisps

®

-- recently debuted a new line of thin, crunchy tortilla chips perfect for those "can't stop, won't stop" moments. Available in two tempting flavors, you can keep things simple with sea salt or take your fiesta to the next level with garlic hummus. Whichever you choose, you can rest assured that your snack is chock full of taste and free from questionable additives like GMOs and gluten.

As we know, the devil's in the details, and we encourage you to be as naughty or nice as you'd like with the toppings. So whether you stick with salsa, go a little loco with the seven layer dip or just enjoy them on their own, the new Snack Factory® Tortilla Chips are sure to satisfy all week long.

| | |
| --- | --- |
| June 20: | |
| June 21: | |
| July 5: | |
| August 20: | |