| | |
| --- | --- |
| | april 2016 |
Greetings!

Summer's nearly here, and that means drinking, drinking and more drinking! Fortunately, we've got you covered with three of the season's hottest new bevvies, launching this April for your imbibing pleasure.
Also coming up this month are two can't-miss events, highlighted in our 'coming down the pike' section below. Health & wellness freaks, be sure to check out our upcoming
marlo health & wellness series on Ayurveda
, featuring NYC-based expert
Damian Hagglund. And for those seeking to expand their business savvy, I'll be part of a panel during NewCo Boston where we'll discuss disruptive trends in food & beverage that are fundamentally changing the way people produce, find, purchase and consume while changing everything from health outcomes to social interaction. I'd love to see you at either...or both!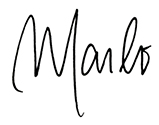 True Bostonians are no strangers to spending late spring and summer days lazing about
bank-side on
the Esplanade
, beach-side on the Cape, lake-side in New Hampshire or dock-side on Nantucket
. Our only gripe with th
ese
near-perfect pastime
s
? Beer drinkers always seem to get the better end of the outdoor drinking deal thanks to suds' nicely portable packaging. Thankfully, this is 2016, equality is a thing, and when it comes to sipping the fruit of the vine on the go, our friends at Latitude Beverage Company are helping us say, "Oh, yes we CAN!" with their new line of
Lila Wines
.
The first and only canned French Rosť, New Zealand Sauvignon Blanc and Italian Pinot Grigio on the market, Lila makes it easy to sip on summer's most popular varietals without the hassle of a corkscrew or even a glass! In other words, backyard BBQ's,
al fresco
cocktail hours and sailboat jaunts are about to get a lot more fun. What's more, each 8.4 oz can contains nearly two servings of wine, which is exactly the sort of double trouble we're looking to get into
come summer
.
And while it must be said that Lila's true merits are all based on what's inside, we can't deny that the cans are especially lovely to look at. (Minds out of the gutter, people!) Each varietal features a bright, pop-art inspired design emblazoned on eco-friendly aluminum. Fair warning, these babies feature a thicker than average internal coating (it's a freshness thing), so
we don't recommend trying to "crush it like Quint." Hey, while everybody knows we love us some 'Gansett, this summer our canned bevvie repertoire will definitely be expanding!

Although we've been known to adhere to the Jay Z credo of "all black everything" when temperatures dip, tog loving ladies and gents know that summer '16 is going to be about all things light and bright. And if you're already shopping for the perfect pearly white duds, it only follows that you'll want your booze to match
the season.
Enter
Dry Line Gin, the latest offering from South Hollow Spirits.
A
spirit with a true sense of place, "Dry Line" references the 100th Meridian, west of which the juniper berry-producing Eastern Red Cedar cannot grow. Made with local botanicals
, including orange & lemon peel, anise, cardamom, allspice, orris root, grains of paradise, anjelika root, dried cranberry and, of course, j
uniper
berries harvested from trees located literally steps from the distillery,
the gin is nuanced enough for purists to enjoy straight up, but balanced enough to serve as the base for a range of creative cocktails.
Dry Line won't hit store shelves until mid-May, but you lucky
marlo monthly
readers can get your hands on a bottle from batch #1 via an
exclusive online pre-sale that runs from April 25 - May 12
. You can either pick up your bottle at their Cape Cod Launch Event at Chatham Bars Inn (not a bad reason for a pre-season trip to the Cape!), or they'll ship it directly to you just in time for summer entertaining season. And while you can trust you're gonna be a fan, if you happen to be the kind who likes to sample before you buy, you can join SHS at their
Boston Launch Event
for cocktails and city views from Lookout Rooftop & Bar.
So, while there may be some weeks to go until Memorial Day, once it arrives we suggest slipping on your white skinnies, lacing up those Sam Smiths, and
pouring a glass of
Dry Line whenever the mood strikes. And just FYI, we take no responsibility should a few rounds of
G&T's
leave your companions shouting, "Damn, Daniel!" whenever you and your crisp kicks walk into the room.

farmer willie's alcoholic ginger beer
Having enjoyed an office with primo views of the Boston Marathon finish line for many years, there is no limit to the respect we have for runners. Whether they sprint, walk, cartwheel or crawl, each and every finish is inspiring. So inspiring, in fact, that we have oft found ourselves wondering, "If we ran a marathon, what would we do next?" (Read "What would we do immediately after grabbing a space blanket, taking a #sweatyselfie and reuniting with our model/actor S.O.?") As it happens, our fantasy marathon running selves aren't so different from our IRL personas, meaning the answer is obvious: we'd grab some friends and get a drink!
Alas, this leads to yet another dilemma (our hypothetical life is hard, friends). Which drink to drink? Beer would be too filling, and wine too strong. An alcoholic ginger beer brewed with cold-pressed ginger, cane sugar, fresh lemon juice, molasses and nutmeg, however? That sounds like refreshing, restorative perfection.
Thankfully, unlike our marathon aspirations, this beautifully-balanced beverage doesn't just exist in our dreams. Enter
Farmer Willie's Alcoholic Ginger Beer
, a well-balanced spicy and sweet beverage made with all-natural ingredients that will also help you get your buzz on.
While absolutely delish straight
out of the can, those who so desire are free to up the ante by pairing Farmer Willie's with the liquor of their choice.
So whether you plan on partying down
because you ran the
marathon,
or just watched it like us...again...
April is an excellent time to grab a Will
i
e
, as it makes its official launch at bars, restaurants and liquor stores throughout Massachusetts and Rhode Island
. We promise, this ginger brew is a dream come true...unlike any of us running 26.2!