| | |
| --- | --- |
| | march 2016 |
Greetings!

It's only March, but it may as well be May...it's been a spectacular winter and the proverbial light at what ended up being a not-so-painful tunnel is shining brightly! Below we share news on two recent restaurant openings -- go indulge before swimsuit season
really
arrives -- as well as events around the forthcoming Party in the Park and Boston Marathon. If that doesn't signify that spring is on its way, we don't know what does!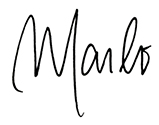 Though we are proud to say that a colleague in our ranks made her way to Utah for this year's Sundance Film Festival, it must be said that not everyone here at marlo is a movie buff. (So we think Working Girl should be on the docket for "Best Picture" every year. What of it?) We do, however, religiously tune in to the Oscars each year, and yes, it's more for the fashion, less for the flicks. And try though we do to woo Best Actor Leo D. by serially tweeting at him and liking his Instagram posts with the fervor of a tweenage girl, it's unlikely we'll be strutting our stuff on a red carpet in LA anytime soon.
Thankfully, Boston does not want for stylish soirees. And the most stylish of them all, Party in the Park to benefit the Emerald Necklace Conservancy, keeps our calendars full for the next few months with a lineup of exciting events that culminate in Boston's ladies who lunch breaking out their finest millinery for an al fresco afternoon under a glorious tent by Jamaica Pond:
The pint-sized set and parents alike will delight in an array of activities, a raffle benefiting the Boston Park Rangers Mounted Unit, and a fashion show by Pollywog's Children's Boutique.
Neiman Marcus Hat Shop Pop-Up Opening
Wednesday, April 6; 6-8 PM
A few days later, full-sized fashionistas can take care of all of their head-topping needs at a pop-up inside Neimans featuring exquisite hats from designers including Marzi, Helen Kaminski, Eric Javits & Angiolo Frasconi. The pop up will run thru April 19, along with a themed window designed specifically to honor PIP.
Party in the Park
Of course, fabulous though each and every event in the PIP season may be, nothing can outshine the actual luncheon itself. Widely known as the fundraiser at which to see and be seen, PIP will bring over 700 well-appointed dames (and a few brave gents -- including Boston's own leading man, Mayor Marty Walsh) to mix and mingle in their very finest show-stopping hats. From pillboxes to cloches to fascinators, the accessories on display are sure to be like none you've ever seen.
Come to think of it -- our friends in California can keep their red carpet. Emerald green looks better on us, anyway!

While we can't deny the major #props owed to New York Times restaurant critic Pete Wells for dining at -- and yes! actually enjoying -- the Times Square outpost of Seņor Frogs, when it comes to Mexican fare, there ain't no conga line long enough to convince us to stray from our beloved Anna's Taqueria.
Hard as it is to believe, Anna's and their team of Spoon Ninjas have been keeping hungry Bostonians in guac, al pastor and other Mission-style street food delights for 20 years, and they won't be slowing down any time soon. Earlier this month, they opened their seventh location in Newton Highlands: perfect for suburban-based Anna's lovers who have added a "Mini Quesadilla" or two to their own families over the past two decades.
Of course, the more things change the more things stay the same. Anna's Charity Roller Series returns this month, featuring a roster of Boston Marathon hopefuls who will stash their sneakers and flex their burrito-rolling muscles to raise funds for the cause they'll pound the pavement for come April. During their evening behind the counter, burritos with chips and salsa will cost $10, with 100% of proceeds being donated back to the roller's charity. A celebrity charity roller comes to town on Wednesday, April 13th, when Anna's MGH hosts Adrienne Haslett-Davis, a 2013 marathon bombing survivor, who is off to the races in support of the Limbs for Life Foundation.
So whether you check out their new digs in Newton Highlands or eat up for a good cause at a Charity Roller event, Anna's is a must-hit this spring. And while it's true they won't be serving up tacos on skateboards anytime soon, we're confident that even the venerable Mr. Wells would agree!

Between Gwen Stefani's love of all things Harajuku and "The Great Wave" print tacked on to dorm room walls across America, it's safe to say Japan has provided us with many a culturally-significant thing. Chief among these, however, is their cuisine. From delightful bites of sushi and sashimi to steamy bowls of savory ramen, Japanese food is the current obsession of American gastronomes, and it's not hard to see why.
Alas, our hyper-obsession with Hamachi Tuna made it all the more difficult when Chefs Ken Oringer and Tony Messina temporarily shuttered Uni Sashimi to expand it into the former Clio space in January. Thankfully, the winter of our discontent has come to a close, and Uni Sashimi has been reincarnated as UNI, a sprawling restaurant that calls upon ingredients from Japan's famed Tsukjii market, local New England purveyors and exotic outposts to create their version of Japanese cuisine.
True to Uni Sashimi's roots, UNI serves some of the city's best sashimi, alongside the welcome additions of Nigiri and Maki-style sushi, prepared by O Ya alum Akira Sugimoto at the restaurant's 9-seat sushi bar. Global street food sets the tone for an array of warm, hot and cold plates, and night owls are sure to enjoy tucking in to UNI's late night menu of ramen, playful small plates and sushi, which now runs Thursdays-Saturdays.
Of course, the menu isn't the only thing that enjoyed a face lift: the expanded space also boasts a brand new look, because it makes sense that one should enjoy a visual feast while indulging in an edible one. The restaurant continues to feel clean and modern, but counters zen-like clean lines with dark rustic touches, unexpected pops of color and funky, tattoo-inspired art.
No offense to Hokusai, but we'd argue the new UNI is way coolor than any wave.