| | |
| --- | --- |
| | february 2016 |
Greetings!

Winter has finally arrived. It is February, after all, so we really have no right to complain...especially when the light at the proverbial end can be counted in a single-digit number of weeks; we can do this, people!
And to help you weather through (pun intended), we've got arts, booze and witty wordplay that results in prizes. GOOD prizes (getting a reservation alone to Yvonne's these days is considered a win by many, let alone VIP dinner & drinks on us!). So read on, buy a bottle and then enter the contest, in that order; it'll just make it more fun for all of us!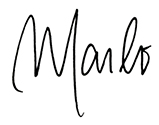 marlo photo caption contest
While we are more than willing to cop to the fact that we love it when our friends post a good puppy video, we miss the days when logging into Facebook was more fun. (And, just to be clear, "fun" does not describe trying to decipher the weirdly passive aggressive early Beyonce (think Mrs. Carter era) lyrics your colleague posted as a status after their last yogurt went "missing.") In an attempt to reinvigorate the old spark, we've rolled out the
"marlo marketing photo caption contest,"
a weekly opportunity to win some pretty kick-ass prizes (think: a night at the BSO, UNI gift cards, tickets to Kiss Concert, VIP dinner for two at Yvonne's, etc.) with your quick wit/canvassing abilities.
Here's how it works: every week, we post an image and invite folks to come up with entertaining captions. Whoever has the most likes by
the end of the week
wins that week's prize. The contest is open to everyone with a Facebook account, and there are no rules against encouraging Mom & Dad, Grandpa Jim, or that cute guy who "accidentally" stepped on your foot during the morning's commute to toss you a like and boost your chances.
Added bonus: if you bump into the klutzy cutie again, you might just be able to follow up on your shameless "like" lobbying by offering to treat him to drinks or dinner with your winnings.
Thus far, the competition has been Beyonce-level fierce, and we've been wowed at friends and family who've been dead set on proving the pen is indeed mightier by using their words to make like Queen Bey and #slay. And sadly, as much as we'd love to give everyone an A for effort, o
nce the likes are tallied, winner takes all no matter how bad or how well their caption actually reads.
Just like the crook who took your colleague's Yoplait thought to himself as he licked that preservative-filled tin foil cap clean...
Here at marlo marketing, we are big believers that honesty is the best policy. Mostly because 1) it is tremendously helpful when it comes to "getting sh*t done" and 2) it's the right thing to do, people! So, suffice it to say we've got some major beef with Punxsutawney's Phil's prediction for Groundhog Day 2016. I mean, c'mon man, we know it's February. We know we live in Massachusetts. It might make for a better headline, but why get our hopes up with this "early spring" crap?!
So especially now that Mother Nature has made it clear that Winter Storm Jonas will be sending more of his blizzardy brothers and bitchy ass cold sisters our way, it's up to us to make the next six weeks of indoor recess more exciting. And while we are morally upright in our truth-telling, we are way more relaxed when it comes to our hobbies, so we can't think of a better way to shake off the mid-winter blues than with a
special tasting of South Hollow Spirits Twenty Boat Spiced Rum
-- the first spirit to be made on Cape Cod since Prohibition!
Stop by BRIX Financial District on Friday, February 19th from 5 - 7PM or BRIX South End on Saturday, February 20th from 4 - 7PM to taste the rum, meet with South Hollow Spirits Co-Founder Kristen Roberts, and sip on The First Mate -- a custom cocktail from State Street Provisions' Bar Manager Kyle Powell. The First Mate boasts rum, ginger and tea notes that'll turn up the heat no matter how low the temps go. Bottles of Twenty Boat will be available for purchase, but if you're the type who prefers your cocktails made for you, never fear; you can also try it on the menu at State Street Provisions as of this past Monday.

We highly suggest stocking up -- six weeks may be a long time, but trying your hand at home mixology with Twenty Boat is sure to make the time go faster. And that, my friends, is no lie.

If the press frenzy that followed Italian PM Matteo Renzi's move to cover up classical nude sculptures in preparation for a visit from Iranian President Hassan Rouhani is any indication, public art is a hot (double entendre intended) topic!
And while Mayor Walsh probably won't be tasked with covering up the "Make Way For Ducklings" tribute in the Boston Common any time soon, there have been a number of public art displays in recent years that make it clear that Boston's art game is strong -- like, #HotRef from Super Bowl 50 strong. And, as anyone with a pair of eyes and a schedule that brings them downtown can attest, an overwhelming majority of exciting installations, murals and more come to us courtesy of the little linear park that could -- our own Rose Kennedy Greenway.
Interested in learning more about what it's like to curate innovative -- and, let's face it, highly Instagramable -- art? Get thee to WeWork South Station on Thursday, March 10th for a crash course in public art featuring Greenway curator Lucas Cowan helming an evening rather aptly entitled
"The Role of Public Art in Boston."
P
lan to arrive around 6PM, grab a bite and drink and o
nce you're all settled in and have gotten over that amazing view of the city, you'll be treated to a brief lecture, followed by a Q&A and the opportunity to rub elbows with other local art aficionados.
You'll leave with the ability to make dazzling dinner conversation about our city's burgeoning art scene, as well as more than a little office envy for WeWork's innovative, adaptable workspace. Both of which, we'd argue, are true things of beauty.