| | |
| --- | --- |
| | december 2015 |
Greetings!

The holiday season is in full swing and while that means many things to many people, the one universal experience we all have is answering the age-old question "what the hell do I get for [FILL IN NAME HERE]?!
Whether your gift-giving list is big or small, we're here to help with our annual
marlo monthly
holiday gift guide. Below you'll find inexpensive gifts, pricey gifts, gifts for kids, gifts for her, gifts for him...and even a gift or two you'll want to snag for yourself! Happy holidays and a happy and healthy new year from all of us at marlo marketing!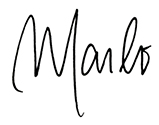 I am the oldest cousin by about 10 years in my family and now that I'm an "adult" I have to buy them my own gifts, even though I still get stuck at the kids table...#FML. With all the recent superhero buzz (Supergirl, Batman v Superman and Suicide Squad), the talk at every recent family gathering centers around their favorite good guy, the biggest bad guy or their adult superhero-inspired aspirations (good luck becoming Clark Kent you scrawny little

brat

cutie).
Even though it may seem like these kids bug the sh*t out of me, I still take pride in getting them amazing gifts, which is why I am so excited about Crazy Foam's recent relaunch. This year, they'll all be getting their favorite superhero in the form of a 3-in-1 bodywash, shampoo and conditioner, perfect for tub time.


And here's the kicker, Crazy Foam is only $5.99 a can so even a broke chick like me can look like a superhero to the little ones, despite the fact that my assigned seat means I'm the only person over nine still eating my Christmas dinner with plastic utensils!

My mother always taught me to never show up somewhere empty-handed and, at this stage in my life, it's a hell of a lot easier to bring a bottle of wine in lieu of a homemade appetizer or some fancy-schmancy gift.
However, no matter how foolproof my plan of "just picking up a bottle of wine on my way" seems before I head out the door, I inevitably end up stuck in the wine aisle at the 11th hour, pacing back and forth for far too long as I wrestle with my thoughts on how to choose the perfect bottle. You know how it goes -- What would go well with what my aunt is serving? Do I have to spend over $15 for a good bottle? Does the cool label mean the wine will taste better?
This year I've vowed that I'll get my s#!t together ahead of time and stock up on quality wine so that I can simply grab and go whenever I need a gift. And, because I'm #lazy and all about online shopping, I plan to hit up 90+ Cellars' online store and have the wine delivered directly to my doorstep.
If you're not familiar with 90+ Cellars, I'll let you in on a little secret. 90+ scours the globe to purchase excess wine from premium wineries so that they can bottle it under their own, trusted label at a lower price point. So, if you don't know much about vino or find yourself frazzled in the wine aisle like I used to be, just look for the 90+ label and you'll know it's a great bottle of wine at an affordable price, perfect for giving or, you know, not.

And they say Christmas miracles aren't a real thing...

We travel fancy at marlo marketing. Our tushes sit on leather reclining seats. We skip security lines. We're attentively waited on by a dedicated attendant serving hot, gourmet meals paired with a cool, refreshing drink. When we're in need of a sundowner, we wind it down with a glass of red.
Want to live like us? Then gift yourself or your loved ones this season the experience of traveling between New York City and Boston in high style on LimoLiner, a luxury motor coach that journeys daily from Back Bay to Midtown with all the upgrades befitting of Kimye. There is no better way to flaunt this Instagram-worthy life than to capture all the pomp and circumstance that is the LimoLiner experience; and now that we can bring our Lulu-sized pooches along for the ride, there's truly no reason to travel any other way.

Let's admit it, we all secretly want to live the life of the Rich Kids (or Dogs) of Instagram...even if it is just for a few hours!

Everyone knows the holidays are a time to let loose and practically throw discipline out the window, especially when it comes to your diet. An extra piece of cake from the holiday dessert table? Why not. An additional glass (...or six) of wine at a Christmas party? Might as well! And gym time? Pretty much non-existent. Which is why this year I'm giving the gift of NOT feeling guilty after all of the holiday indulging with a juice cleanse from my favorite NYC-based (but now Boston-bound!) juice bar, Juice Press!
Your friends and family will thank you when they start the year off on the right foot, with delicious and healthy juices that can help rid their bodies from all of the holiday

toxins

treats. Choose from a set juice cleanse or create your own to customize your gift for friends and family; with everything from veggie-based juices to tangy citrus varieties, there's a juice that's right for everyone on your list. Hey, if it's good enough for Tom Brady, it's good enough for Uncle Pete!

Presents under the tree and boughs of holly? Humbug! The holidays -- and the hordes of long lost friends and family they bring with them -- come but once a year, which means I've got beauty on the brain. And since I am not a skin care savant, I'm going to need to call in the experts -- which is why my fingers are crossed that Christmas comes early and Santa sends me a gift card to Dream Spa Medical so I can book a HydraFacial ASAP. Promising smooth, radiant skin and clocking in at just under 15 minutes, this gift is a true double whammy in that it'll get me glowing and back to my work/shopping/holiday party game in no time. Once Dream Spa is done with me, I'll be more than ready to take pics with my preteen cousins and post them to Instagram with #NoFilter, and that, friends, just might be the greatest gift of all.

The only thing I love more than throwing a festive holiday party is throwing a festive holiday party that doesn't require me to do a whole helluva lot to look good. Candied fruit scented candle burning an hour before guests arrive? Check! Store-bought cheese platter labeled and presented on slate cutting board and passed off as own work? Check! Spotify Ultimate Holiday Playlist fired up with Mariah Carey's "All I Want for Christmas" up first? Double check! And of course, the one thing that will really impress my guests -- a craft cocktail so delectable that everything else becomes a snowy holiday blur. This year I'll be serving and gifting only one thing: Bully Boy Distillers' brand spanking new bottled Old Fashioned. Made with Bully Boy's smooth American Straight Whiskey and mixed with the perfect amount of muddled raw sugar and Angostura bitters, this secret top shelf weapon will convince your partygoers that you're a master mixologist. So sit back, serve a glass over ice and let the compliments roll in. Your secret's safe with us.

Finding the "perfect" Christmas gift is really a struggle -- something thoughtful, creative and useful for the recipient. That trifecta is hard to come by, so I generally like to go the route of an activity that ensures quality time spent together. My mom, along with every other mother out there, is a real sucker for that!
So, this Christmas I am going with the gift that keeps on giving -- a piece of art created with my mom at
Paint Nite
. A gift of Paint Nite tickets for a loved one is really the ideal one-stop shop...an evening spent laughing, drinking and hanging together while creating a masterpiece that you get to take home? I mean, time together AND a physical take away?! I know, I know...you can thank me later. And since Paint Nite events are held every night in hundreds of cities across the country, it's the perfect gift for anyone you love, no matter where they live. Airplane ticket not included!

I
think unique experiences are the best gifts to give and receive. Instead of another bauble to collect dust on a shelf, I'd rather give the people I love the chance to make a memory by trying, exploring or learning something new.
As a newlywed whose cooking skills could use some polishing, I'd personally like to receive
The Envoy Hotel's Exactly Like Nothing Else package
and get a private cooking class with
Outlook Kitchen + Bar's
Executive Chef David Verdo. Chef Verdo spends the afternoon with guests, first scouring the Boston Public Market for ingredients and then giving them a lesson as he prepares that evening's meal. At the end of the night, you get to settle into the Chef's Table to enjoy the fruits of your labor with a 4-course wine pairing dinner. The package is sort of the gift that keeps on giving...a fun afternoon, a delicious evening and newly honed culinary skills for years to come!

Remember as a kid when you would head to your local pizza parlor for a party with your closest friends? This holiday season, gift the foodie in your life -- you know, that one friend, family member or significant other who knows all the hot new eateries in town -- with their very own grown-up pizza party at home!
The brainchild of partners Michael Krupp and Chef Jeff Pond of Area Four
, A4 Mobile is a pizza "trailer" that features the same wood-fired Le Panyol oven as
A4 Pizza
(RIP) and is available for private parties and events. Feast on handcrafted pies made from their famous 14-year-old starter dough and topped with artisanal ingredients that are wood-fired to perfection right in your driveway. A gift certificate for a pizza party in my backyard next spring? Now that's a gift worth waiting for!

As the largest coffee consuming country in the world, I'm going to take a wild guess and assume that you have at least one coffee lover in your life. You know, that one friend who boycotts Starbucks (because, you know, quality) and incorporates a cup of coffee into almost every single Instagram post. This holiday season, I suggest gifting them a Kyoto-style coffee break with Ogawa Coffee's kiyomizu-yaki mug set.
Yes, I know what you're thinking... Really? A coffee mug?
Oh, th
ese aren't just any ordinary mugs. Traditionally used in Kyoto, Japan for tea ceremonies,
kiyomizu-yaki
ceramics are hand-painted by local artisans, each featuring a different flower to symbolize the changing of seasons. In Boston, Ogawa's first international location, these are the cups they use for their customers; normally,
kiyomizu-yaki
mugs are only used for special occasions, but Ogawa believes that every customer's visit is a reason to celebrate.
Super limited and super chic, the 50 made-only-for-Ogawa-and-available-nowhere-else-in-the-U.S. mug sets are each priced at $125 and are paired with one 9 oz. bag of Ogawa's Kyoto House Blend and one 9 oz. bag of Ogawa's single origin options. Talk about a Merīkurisumasu!

There's nothing wrong with giving a gift card...you don't have to feel like it's totally impersonal, especially if you're giving a card to a venue or retail store that you know someone enjoys. My husband loves a night out at the movies, so a perfect stocking stuffer for him is a
Showcase Cinemas
gift card. With locations throughout MA, RI, CT, NY and NJ, we'll be covered whenever the urge strikes. And while we're talking about striking, an extra perk is that he can use his gift at Revere Showcase Cinema's 4D theatre (the only 4D theatre on the East Coast) to see the movie he's been waiting for all year...Star Wars: The Force Awakens. I can only imagine what crazy 4D elements (we're talking scents, sounds and shifting seats) will be a part of this movie, but I'll have one thing to say as he leaves for the
theater, gift card in hand
: "May the force be with you!"

Dreaming of a fabulous vacation in Rio de Janeiro? Or Brittany? How 'bout St. Barts? Yeah, well, me too. Too bad. Ain't nobody got time or money for that! But really, what's the best part about traveling? Sure, the Instagrams of various landmarks are a close second, but for me, sampling the various regional cuisines always comes first. That's why Ames Street Deli is the perfect spot to indulge you and your friends' globe-trotting edible desires this holiday season.
Located in a far off, magical place called Kendall Square, ASD serves up an array of regional delicacies. Pao de Queijo? It'll be just like you picked them up from a street vendor in Brazil! Kouign-amann? You won't even miss Bretagne! So order a selection of various pastries before your next holiday gathering and treat your jet-set, wanderlust BFFs with a box of travel (that you can actually afford!).

Men, listen up. You may wonder why it takes us ladies a bit longer to prep for a night on the town. Our hair doesn't just look this fantastic naturally -- it takes a lot of coloring, blow-drying, straightening, and curling, which can leave our locks dull, dry, and damaged.
As we all know, the holidays come just before the new year, which is convenient because for 2016 we resolve to give our hair a little TLC. Fortunately for us, the expert stylists at SalonCapri are now offering L'Oreal Professionnel Pro Fiber, the very first long-lasting hair repair treatment and product range on the market. For $110, we get a shampoo, the application of the restorative Pro Fiber treatment (specially chosen for our unique follicles by an innovative iPad app), and a blowdry. They usher us back into holiday madness with a box of Re-Charge ampules in hand, which will reactivate the salon's treatment for up to six weeks. With this kind of head start on bettering ourselves, if we can't maintain this resolution, we're seriously a lost cause!

I'm a big fan of experiential gifts, especially those involving travel. Tops on my personal 2015 holiday wish list: a gift certificate for a private cabana rental at
The Colonnade Hotel's Roof Top Pool
. This Boston summer hot spot upped the chic quotient a few years ago with a swish
redesign
and luxe cabanas; talk about a sublime urban oasis 12 stories up! My perfect summer day at RTP -- morning yoga with
Rebecca Pacheco
, followed by a day soaking up the sun while noshing on Chef Nick Calias' swordfish tacos and signature RTP cocktails. Hubby, hope you're reading this!

When it comes to gifts, I'm a simple gal. Flat out, I like to receive gifts I can consume. You heard that right, folks, I don't want your gift cards, bracelets or picture frames, I want your booze. More specifically, the Twenty Boat Spiced Rum Gift Pack.
Now before you jump to any conclusions about spiced rum and those nights you don't remember sophomore year of college drinking Captain Morgan, let me start off by telling you that this spiced rum will make you a believer. Literally soaked in a blend of 10 spices for weeks on end, do not destroy your pour with Coca-Cola. #Trust. This is the kind of spirit that is meant to be enjoyed and savored, and that's what I intend to do as the recipient of this fine gift (hint, hint).
The gift pack comes with a 750ml bottle of spiced rum (for consuming), two tasting glasses (I encourage a few refills), a cocktail book (for you to test your skills), and a flask (for you to bring your rum on-the-go). Let's just say, there will be no lackluster bowls of egg nog at any holiday party I'm a guest at this year!