| | |
| --- | --- |
| | november 2015 |
Greetings!

The holidays are nearly upon us; is it possible that another year has come and gone?! Unlike retailers everywhere who are skipping right over Thanksgiving in a rush to Christmas sales, at marlo monthly we're happy to take it all one day at a time...we've got a lot to be thankful for this year!

First, thank you to everyone who helped celebrate at our (relatively!) new office party last week. Next, I would be remiss not to offer huge props to our friends -- Yvonne's, Pain D'Avignon, Narragansett, 90+ Cellars, South Hollow Spirits, Bully Boy Distillers, New England Charcuterie, Tom Berry, Liz O'Connell, DJ Deja, Tom Schlesinger-Guidelli, Pretzel Crisps and Simply7 -- for all of the food, drink and merriment. And finally, a well-deserved shout-out to the entire team at marlo marketing: thank you for taking such good care of all of our beloved clients, day in and day out, and giving us reason to celebrate 365 days a year!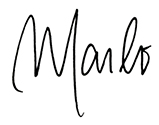 'Tis almost the season -- which means things are about to reach a whole new level of hectic. Before you light the menorah or trim the tree, why not do a little somethin' somethin' for yourself? It's a well-known fact that Old Man Winter can wreak serious havoc on a girl's glow game, which is why we highly suggest booking a little "me time" during
Dream Spa Medical's "Let It Glow" Holiday Skincare Event
.
After greeting you with nibbles and spiced tea or hot cocoa, Santa's elves -- aka Dream Spa Medical's highly trained aestheticians -- will relax and indulge you with treatments sure to enliven, smooth and soothe skin -- all at a very festive price.
And by "festive" we mean seriously deep discounts on a variety of skincare treatments when booked in advance for that day only, including:
$75 Oxygen facials and Hydrafacials (regularly $150)
$150 Clear & Brilliant laser treatment add-on to above facials (regularly $350)
Ultherapy non-invasive treatments for eyes, brows & lips at 15% off
$30 spray tan session (regularly $39)
Single Botox session at 15% off
Single filler session at 10% off
Combine one or more of the above treatments with the stocking stuffer swag bag you'll pick up as you leave and you'll be ready to look and feel all merry and bright...at least until the credit card bills arrive in January!

With Thanksgiving on the horizon, we've started to give some thought to things for which we're thankful. (You know, so as to not be the one at the holiday table who blurts out "The Kardashians." Again.) This year, we've got the perfect response -- and one we're confident will leave our shins unscathed (the points of sissy's Louboutins should be registered as a deadly weapon!). Anyway, we digress... so what is it we're thankful for this holiday season?
Hearth Shares
.
Yep, presents might be pretty, but we're firm believers that there's nothing better to give than a helping hand. And while a perfect world would leave us with days to devote to staffing soup kitchens and sweating through charity 5Ks, the reality is that our overbooked schedules can make it difficult to carve out time to give back. That's why we're thankful this season for Hearth Shares, a local fundraising initiative that allows diners to directly contribute to ending homelessness in Boston by adding as little as $1 on to their bill at participating restaurants. By teaming up with Hearth Shares, Boston's top chefs and restaurateurs are making it easy for foodies like us to do good every time we dine out between Thanksgiving and New Year's Eve.



We all know those people -- the ones who kill it at every endeavor without so much as breaking a sweat, let alone raising a voice or even hinting at a sign of weakness. Yeah, we thought we hated them too. Then we remember those folks like Garrett Harker and Andrew Holden -- the owner/general manager team behind Eastern Standard -- and realize that these "real life King Midases" are the opposite of pretentious douche bags. They're -- dare we say it -- just like us. And they're proving that with their new spot,
Branch Line
,

in the historic Watertown Arsenal, where they've already become a part of everyday life in Holden's beloved hometown.
A neighborhood rotisserie and wood-fired grill restaurant built on a foundation of high-touch hospitality, Branch Line basically sounds like our idea of restaurant nirvana. The kind of place where you feel encouraged to stay and hang out for the day -- play some Bocce, drink some wine, eat some chicken sandos with roasted potatoes, and enjoy some general merriment with everyone parked at the restaurant's reclaimed
, rustic seating
. Hell, even the staff is in on the fun and actually seems to give a damn about the food, drink and experience they're serving. That's because the whole point of the restaurant is for guests to suspend their daily routine -- even if only briefly -- and embrace an experience that feels at once relaxed and refined.
If this atmosphere sounds familiar, that's because it's born from the same approach to layered hospitality that the dudes have cultivated at ES since day one.
So now whether city slicker or suburban transplant, "Kings" Holden and Harker have got you covered.