| | |
| --- | --- |
| | october 2015 |
Greetings!

Making it in the Big Apple, well, now that there's an accomplishment. Like ol' blue eyes crooned, if you can make it there... As I write this, we're in the midst of three days of friends & family practice meals with our client, OCEAN PRIME, at their new location in midtown Manhattan...and it's safe to say the NYC dining & hospitality scene just got kicked up a BIG notch. Be one of the first to try it when they open their doors to the public on Monday, when a portion of sales go to beautify another NYC gem, Central Park.


While a new spot is always cause for excitement, marking anniversaries is considered by some to be even more noteworthy. Beloved burrito joint Anna's Taqueria celebrates 20 with a day of serious fun planned for their enthusiastic fans next Tuesday, while cool hybrid Ames Street Deli/Study celebrate #1. And someone's gotta work to pay for our dining-out proclivities; if you've gotta work, WeWork is where you want to be. Lots going on this month, as always; read on for more!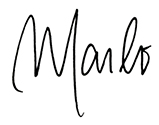 Boston and New York: it doesn't take a Harvard PhD with an undergrad from NYU to tell you that there has been a bit of animosity between these two cities over the years. (Blame winter.) Entertaining as it's been, even the iciest of tensions must eventually thaw, and it simply makes sense that someone from the Heartland will bring these two together. This fall, Columbus, Ohio-based Cameron Mitchell Restaurants will open the award-winning OCEAN PRIME in
New York
and
Boston
, with OCEAN PRIME NYC opening its doors on Monday October 19.
Jaded urbanite or not -- we swear you have never experienced seafood, prime steak and hospitality quite like this. #Trust. The name of the game for OCEAN PRIME is making you feel like a VVIP -- very, very important person -- from the moment you enter to the moment you thank the host after booking your next reservation before you walk out the door.
New Yorkers -- you can hit OCEAN PRIME starting next week. As for Boston, just hold tight 'til November. The rivalry rages on, but it's decidedly more delicious!

Anyone who's worked in a stupefyingly dull "Office Space" filled with Lumbergh-like bosses and cubicle-style seating knows from experience how our space affects our psyche. Thankfully, Boston's increasingly innovative and entrepreneurial culture gives us choices for where we spend our days -- okay, and often our evenings.
WeWork is an amazing platform for creators -- providing beautiful workspaces and a vibrant, valuable community to freelancers, startups, artists, small businesses and even divisions of large corporations all around the world. Their two Boston buildings are bustling with over 2,000 people who embody an energy that's off the charts, and now WeWork Boston has declared October "Partnership Month" as a way to back-scratch the organizations that have spurred their community's amazing growth here in the Hub. New folks who come in through WeWork Boston's partners will receive special benefits -- and yes, marlo marketing is a WeWork partner (marketing, natch ;) so as marlo monthly readers these benefits are available to you!
Special swag: WeWork's signature "Do What You Love" t-shirt

Free workdays: be WeWork's guest this month in their gorg new Commons space at 745 Atlantic Ave
VIP party fun: get an invite to WeWork's exclusive Halloween bash
The ultimate hookup: special Partner Pricing on all WeWork office spaces during the rest of October
All you have to do is schedule a tour by clicking here, then just show this email to whoever shows you around.

Yep, we've come a long way from the days when the most coveted workplace perk was casual Fridays. Khakis, be damned!

Twenty years may not be old enough to buy a 12-pack of Corona, but it is to guzzle down a free frothy Horchata and two-for-one tacos. Just ask Anna's Taqueria, Boston's most beloved burrito and Mexican street food joint since 1995, now celebrating two decades with an epic Fan Appreciation Day on -- you guessed it -- October 20.
Since opening its doors, Anna's has rolled burritos for folks from around the globe, winning followers from Boston to Berlin to Bangkok
with its Mission-style, built-to-order burritos and Mexican street eats. To celebrate its
Anna-versary
(oh yes we di-id!), the chainlet will thank its loyal supporters with:
A free taco with each one purchase

Gratis samples of signature bevvies (Jamaica + aforementioned Horchata)

Comp chips and salsa to make it a full-blown fiesta
Throughout the day, the lightning-fast Anna's Spoon Ninjas will also offer up their favorite vintage Anna's gear and free burrito cards. And, in keeping with Anna's student-heavy audience and grassroots approach to community building, local student-run a capella groups from Emerson, Tufts, MIT, BU, Harvard and BC will perform live between 6:30 p.m. -- 8:30 p.m., while $1 from every burrito sold will be donated to ReVision Urban Farm's civic agriculture projects.
That cerveza's looking pretty lame now, huh?

Leave it to two Harvard grads to open restaurants that seamlessly blend Mathlete and Prom Court in the similarly geek-chic Kendall Square. No, this isn't a Mean Girls reprise; we're talking about Tse Wei Lim and Diana Kudayarova, the dynamic husband/wife duo who, alongside master
mixolog
nerdist Sam Treadway, are behind such Somerville mainstays as Journeyman and backbar, as well as the soon-to-be one-year-old
Ames Street Deli
and
Study
in Cambridge.
In the style of Mensa-worthy geniuses, the year-old adjacent eateries connect a laid-back experience and seemingly straightforward style of fare with top-quality product and ambitious technique. What else would you expect from a "deli" that transforms from a daytime café/sandwich shop to a playful craft cocktail bar at night (that the matrix-style menu is sprinkled with pun-filled language is just an added bonus), or a quirky dining destination that pulls from its scholarly surroundings to deliver whimsical dishes that change based on experimentation and of-the-moment market finds.

Not hard core enough you brainiac, you? Two words: "Science Mondays." Science quiz + science project + cocktails.
So take a load off, Will Hunting, sip that toy dinosaur-garnished cocktail and let the team at Ames Street Deli and Study do the thinking for you -- it's clearly what they're good at!