| | |
| --- | --- |
| | june 2015 |
Greetings!

Lots going on at marlo marketing, so much so that choosing which clients to include in these newsletters is getting more and more challenging each month! That said, the overriding theme that ties all of June's content together can be summed up in one word: Launch.
From Crazy Foam to coffee, black cherry beer to green juice, if it's new, we're talking about it here! As an added bonus, if you enjoy marijuana and the thought of smoking, eating and learning about it in the breathtaking mountains of Colorado is your thing, check out this link pronto for a sneak peek at next month's marlo monthly. Why the advance notice on a property that doesn't even open until July? Because if you book before June 20, you'll save 15% off your total reservation with the code "earlybird420." Launch that!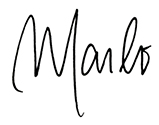 If you were born in the 60's or 70's, get ready for a serious trip down memory lane as
Crazy Foam
-- the iconic "Fun Foam Soap" that was a staple in American homes -- makes a triumphant return to shelves nationwide nearly half a century after its debut.
Like the originals, Crazy Foam cans are adorned with popular superhero and cartoon icons from DC Comics Originals (Superman, Batman, the Joker and Wonder Woman), The Justice League (Green Lantern, The Flash, plus modern versions of Superman, Batman and Wonder Woman), Looney Toons (Bugs Bunny, Daffy Duck, Tazmanian Devil and Tweety Bird!!) and several additional characters rolling out in the coming months. And because it's 2015 and we're all about continued innovation, the Crazy Foam of today is not only a foam soap, but also a 3-in-1 bodywash, shampoo and conditioner, making bath time for the babes of today fun AND productive! (Hey, it's never too early to learn how to multi-task!)
Long a popular trading item among the school yard set, original Crazy Foam cans have been known to fetch hundreds on eBay. So once the kids have used up all of the cotton candy-scented foam, pack those little bad boys away in the attic. Who knows, bath time today, college tuition, tomorrow!

Japan has long ignited envy in our hearts as one of the most culturally cosmopolitan countries in the world. The reason? It thrives on the kind of high-touch hospitality and attention to detail that yield deeply personal relationships, unwavering precision and an endless pursuit of improvement. Case in point: Ogawa Coffee, which recently opened its first location outside of Japan smack dab in Downtown Boston.
Now pumping caffeine into the Hub's collective veins, the famed Kyoto-based coffee roaster brings its signature style of coffee culture with a strong emphasis on service and hospitality, outstanding coffee quality and world-renowned latte artistry. The serene shop, complete with stadium seating from which customers can observe the baristas at work, creates the feeling of an urban oasis and is staffed by local baristas who have completed an intense training program led by 2010 World Latte Art Champion barista Haruna Murayama.
But while the latte art is intricately beautiful, the menu is so much more. Try Ogawa's current Signature Drink, a seasonally evolving creation from Ogawa's baristas, or the famous Single Origin Trio, a flight of three different single-sourced coffee shots served side-by-side for comparison. But we think our favorite is the simply-called "sundae" that features caramelized corn flakes, coffee gelatin cubes and chocolate syrup over vanilla ice cream, topped with a cloud of whipped cream.
File under: amazing gifts Japan has given us, including sushi, Uniqlo and Hello Kitty (okay, we may be alone on that last one).

gansett's del's black cherry shandy
You know the old adage "good things come in small packages?" Well, for a state as small as Rhode Island, we've been blessed with many gifts, like two of their most iconic, homegrown brands: Narragansett Beer and Del's Frozen Lemonade. So when the Ocean State's homegrown brew released its Del's Shandy mash-up last summer, we thought we'd reached the zenith of poolside potables...until now.
Introducing Shandy 2.0: Narragansett Del's Black Cherry Shandy. The much-hyped hybrid of 'Gansett's award-winning Lager and Del's frozen treat is getting a tart kick in the tuchus with the addition of black cherry, all packaged in a 16-ounce tallboy can. As the latest installment in Narragansett's "Hi Neighbor Mash-Up Series," the shandy is a light, refreshing beer designed to chase off the heat while bringing on the thirsty beach bunnies and surfer bros.
And, like all things that come in small packages, for the time being you can only get this gem of a mash-up in Little Rhody itself. Timed alongside the release of Del's Black Cherry Slush, we're predicting the craziest Rhode Island summer since Taylor Swift moved into Watch Hill. Hey, as long as she's drinking 'Gansett and slurping on Del's, she can f*&k up Rhode Island to her little heart's content!

We all have that friend -- the one who MUST KNOW if the honey in her smoothie is cultivated from hives within a 12-mile radius and produced by only the happiest of free-range bees. Sure, her body's bangin' and she's always got the scoop on the celeb-endorsed workout du jour, but her obsession with the provenance of her every morsel combined with a pretentious attitude toward healthy living in general are downright insufferable (hey, her nickname ain't Goop for nothing!). Isn't there such thing as taking good care of yourself without looking like an asshole? Glad you asked.
Raise a recyclable plastic bottle to Liquiteria, one of the country's original cold-pressed juice and smoothie bars offering a welcoming, non-intimidating approach to a healthful lifestyle. Founded in 1996 in New York's East Village, Liquiteria just opened its first store outside of NYC in Harvard Square where you can chose from a nutritionally-dense menu of made-to-order smoothies, cold-pressed juices, acai bowls, grab & go salads and snacks and breakfast pastries. By hand-picking produce daily, thinking seasonally and sourcing locally whenever possible, Liquiteria maintains freshness in both its ingredients and menu options.
They've even got all-natural boosters like s
pirulina, aloe vera and -- that's right -- bee pollen for that aforementioned "friend" of yours.