| | |
| --- | --- |
| | may 2015 |
Greetings!

Summer's nearly here, coming in fast & furious. How do I know? Well, in addition to some unseasonably warm temperatures (no complaining, people!) of late, our dance card has been getting nuttier and nuttier by the day -- a sure sign of coming into summer if I ever saw one. Don't believe me? Read on...and I guarantee that dance card of yours will be just as full!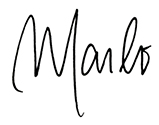 Ever had to choose between attending Mardi Gras, Carnival or Oktoberfest? Yeah, neither have we. But that's about to change thanks to Paint Nite, the leader in the social painting space and soon-to-be-minted three-year-old party icon.
That's right, the nightlife phenomenon that began life as a business plan written on the back of a napkin is about to turn three and now hosts more than 4,000 events in more than 1,039 cities entertaining over 150,000 people each month. And like the crazy cool kids they are, the team is throwing an epic bash complete with live music (90's dance party, of course), mini painting stations, passed apps, party favors, raffle prizes, a silent auction and plenty of drinks! Tickets are available in three tiers -- you guessed it, "Mardi Gras" (general admission + a one-hour champagne bar and apps), "Carnival" (all GA offerings + a set of wine glasses to paint with artist instruction) and "Oktoberfest" (all GA offerings + two-hour open bar, private seating area with buffet appetizers and 11x14 canvas to paint with artist instruction). A portion of all ticket sales will benefit Dress for Success Boston.
No need to show up bedecked in beads, an elaborate bikini and headdress, or your favorite dirndl -- unless, of course, you're into that sort of thing.
Saturday, May 16, 2015
When you've spent all winter spiking your coffee with Bailey's and bourbon, you start to yearn for a refreshing kick-in-the-ass kind of drink to drag you out of hibernation and into a bikini (turns out sipping cream-based booze does not a bathing suit bod bring). And in our eyes nothing sums up that sentiment more perfectly than a pitcher of sangria. Understanding full-well that every ounce of time is precious during the short summer season, the folks behind the just-launched Mija Sangria let you get your party drink on in a snap!
Developed by the Latitude Beverage Company, makers of wine curator 90+ Cellars and providers of affordable, quality wines for discerning drinkers (which basically makes them the Mother Theresa of the booze world), Mija Sangria is a bottled sangria made with premium red wine and 100% real fruit juice (pomegranate, acai, blood orange -- none of that artificial crap) for a true homemade taste sans additives and preservatives. Versatile enough to enjoy on its own over ice and sliced fruit, used as a base for seasonal sangria or as a cocktail ingredient, Mija Sangria is now available in stores across the country and online.
Yep, we learned our lesson the hard way this past winter; let's just say when we feel that telltale nip in the air come late fall, we'll happily be quaffing a spiced sangria fit for the holidays -- no Bailey's in sight.

While each of us went through different versions of hell on earth this winter (two-hour train delays, mile-long treks through the arctic tundra trying to get to the office on time, burst pipes, bruised tushies...let's not relive the misery, but you know we could go on and on...and on!), we can all agree that those few months were brutal. To ease our PTSD-style flashbacks, we're counting on the grand reopening of The Lawn on D, Boston's first-of-its-kind outdoor interactive space. After a successful inaugural season that scored enviable media attention (natch ;) and drew thousands of visitors in 2014, The Lawn on D opens to the public this weekend for a slew of ticketed programs, private events and free activities now through October.
Back and better than ever for its sophomore season, The Lawn on D brightens even the most jaded Snowpocalypse survivor with music, over-the-top activities and other arts and entertainment experiences open to the public. To wit:
This summer marks The Lawn on D's first-ever ticketed music events, live Bowery Boston performances from Passion Pit (too late suckers, already sold out!) & Edward Sharpe and the Magnetic Zeroes;

Last year's Swing Time -- an interactive swing set -- makes a much-awaited return, now customized with solar-powered LED lights that change color based on motion;

New this year, The Lawn on D makes way for The Pentalum, a massive inflatable structure that uses natural light to create maze-like walkways;

Adding consistency to the mix is The Lawn on D's regular repertoire of programming -- the D Street ArtLab exhibits, as well as the Tent housing a bar, local food trucks, lawn games and Sunday Sox viewing parties with pub fare and drinks.
While hearing about the weird discoveries beneath 70-foot snow farms may have provided enormous entertainment ($4K in cash, a time capsule from 1913, a missing car?!), nothing beats a game of Bocce on the green under the summer sun, drink in hand, Sox in the background and neon-colored swings swaying in the breeze.

Ask a chef if food is an art form and you'll get responses as diverse as the offerings on a dim sum cart: yes, it's the "performance' of a recipe or concept of the chef's design; no, it's purpose is too functional to be considered serious art; who gives a damn; etc. Though the debate may not have a hard-and-fast answer, there's no question that food occupies an important and worthy place in our cultural lexicon. Perhaps no one appreciates this more than Louis DiBiccari, who celebrates the intersection of food, art, drink and (now!) music with the fourth installment of CREATE.
Showcasing some of Boston's brightest rising stars, CREATE draws inspiration from Louis' ties to the artistic community. Not only was he heavily influenced by his Uncle Adio, an American Master Sculptor whose studio on Tavern Road would later become the muse and namesake for his first restaurant, but also during the time he spent living in Fort Point in the mid-2000s in one of the city's most vibrant artist communities (hint: these were the days before household names like Babs Lynch and Ming Tsai moved in...). Determined to bring attention to his band of merry artist friends, Louis founded CREATE as a platform to give Boston's creative community the recognition they deserve by pairing visual artists with their culinary counterparts -- chefs and bartenders from top local restaurants (picture Mark Sebastiano collaborating with Alex Crabb of Asta and Ran Duan of The Baldwin Bar, then wipe the drool off your chin).
Teams work together to come up with a theme, and each member creates something within their medium (a dish, drink or piece of art) that ties into the theme. And for the first time ever, this year's event will feature live performances from local musicians like Tigerman WOAH (named "Boston's Best Band" in 2014, nbd), Moe Pope (double-threat indie hip hop artist and painter extraordinaire) and TJ Connelly (yes, that TJ Connelly, as in the Red Sox DJ).
Sure, while there may be stark visual distinctions between the Mona Lisa and a plate of fried chicken feet, the visceral pleasure we get both from delicious food and beautiful art is undeniable.
Sunday, June 7, 2015