Shop Whole Foods, 5% Goes to CAC!
Eat healthy and help end local hunger, shop at Whole Food Market Sandy Springs today, Tuesday, January 15 and 5 percent of all sales of the day will go to CAC!
CAC's Food Pantry provides food to about 500 local families a month. You can help local families in need by shopping for your family at Whole Foods Market Sandy Springs on January 15 during their Store-Wide Community Giving Day to benefit CAC. We thank Whole Foods for their ongoing donations to CAC's food pantry and for their generous offer to donate 5 percent of today's sales to CAC. So get on out there and show your support for our local Whole Foods in Sandy Springs!
Donors Make Holiday Program Great!
Holiday volunteers took in, sorted and distributed hundreds of gifts.
Group and individual donors and volunteers made CAC's 2012 Holiday program our most successful yet! More than 1,000 children were adopted for holiday gifts and more than 500 families received boxes of holiday food.
Read more about it at CAC's website.
One Family Giving Thanks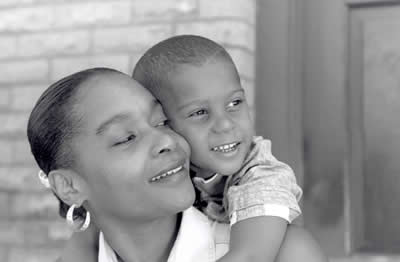 Often the families that we see on a daily basis are in a tough situation, they may have lost a job or income, they may be in fear of losing their home, they may not have enough money after paying rent to buy food or clothes. We give emergency assistance to help families going through a rough patch and give support so they can get back on their feet. One such family recently wrote to us:

"Dear CAC,
Thanks so much for assisting us with our rent and also blessing us with holiday gifts for our children. We had a very blessed holiday season and are very thankful to see a new year! We appreciate everything, may God continue to bless your organization. Thanks again."
VITA Tax Preparer Volunteers Needed
CAC is in need of volunteers to prepare taxes for lower income residents through the Volunteer Income Tax Assistance (VITA) program. Volunteers need not have prior experience and will be trained for free on simple tax law. Most training takes place online and is available during the month of January. Sign up and find training and certification requirements for the VITA program at
www.atlantaprosperity.org
and select CAC as your volunteer site. CAC is seeking VITA volunteers who can give 4 hours a week in evenings or Saturdays from 10am-2pm. For more information on becoming a VITA volunteer contact CAC's site coordinator Carlos Diaz at
vita@ourcac.org
.
Announcing
Save the Date! Sunday, May 19
Enjoy outdoor, healthy fun for the whole family as we help raise awareness of hunger in our community and collect food for families in need. In partnership with:

Sandy Springs Youth Sports

Creating Connected Communities

Leadership Sandy Springs

Sandy Springs Hospitality & Tourism
Stay tuned for more details!

Happy New Year
!
Dear Friends,
Thank you for helping us celebrate 25 years of service to the communities of Sandy Springs and Dunwoody and for another great year of helping CAC serve those among us who faced challenges in 2012. You helped us expand to better serve clients and most importantly, you helped us become a client focused organization where everyone is made to feel welcome.

Serving thousands of clients would not be possible without the support of member congregations who founded CAC and sustain it; or without the resources pledged by all of our supporting partners in business, public and non-profit sectors; or without the hundreds of dedicated volunteers who give many hours to this labor of love.

This year we are planning a new community event on May 19 to continue to raise awareness of the needs in our community. Vintage Affair will be back on October 5. We hope to see you at both events, and at CAC throughout the year.

My best wishes for a prosperous and peaceful 2013.
In Service,
Tamara Carrera
Thank You Recent Donors & Volunteers!
Sandy Springs Rotary
Hero Elder Care
Dunwoody Village Church
Elavon
Dearborn National
Two Men and a Truck
Au Pairs in America
Marist students
Branon Foundation
Catholic Charities
The many holiday volunteers
...and all of the individuals and businesses that gave financial contributions in December!
End Hunger the Healthy Way!
Get healthy and shop at Whole Foods in
Sandy Springs on
Tuesday, January 15
and 5 percent of the days sales go to CAC to help end hunger in our community!
Give Help, Offer Hope
Your donations help families facing unexpected crisis stay in their homes with emergency financial assistance, food and clothing.
Contact Us
CAC Offices - Assistance
Food Pantry - Thrift Boutique
1130 Hightower Trail
Sandy Springs, GA 30350

Mailing Address:
PO Box 501298
Atlanta, GA 31150

Office 770-552-4889
Helpline 770-552-4015
Fax 770-552-4339

www.ourcac.org
Send this newsletter to someone you know!