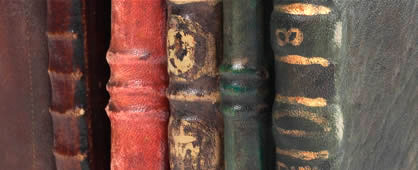 Two Towns - One Book
UNBROKEN, THE BOOK for 2013!
Linda Conklin
We have a winner for the second year of the Two Towns-One Book community read project. The book, Unbroken, by author Laura Hillenbrand was voted the community favorite with over 200 votes cast. It is a wonderful choice for our community read as it portrays the true-life challenges of a young airman, Louis Zamperini, during World War II. This incredible non-fiction account is a story of survival, resilience and redemption. Hillenbrand is also the author of the best-seller, Seabiscuit.
The kick-off event, a panel discussion with local veterans, is scheduled for Saturday, January 12, 2013, at the library beginning at 2:00pm. The event will feature Clifton Park-area veterans, including local author Dan Riley, a World War II Navy veteran who served aboard USS LSM 256 that was anchored off the coast of Okinawa just before the war ended. The moderated discussion will give veterans an opportunity to discuss their experience in the Armed Forces and talk about themes in Unbroken.
Other activities, including Books and Brunch, Winterfest and an author event, are being planned for January through April. Companion books and related activities for younger readers will be announced in January.
The book is available for borrowing through the Library. Book bags with 8 copies of the book will be available for checkout in January 2013 to area book clubs and other groups. East Line Books, 1714 Route 9 in Clifton Park, one of our loyal Community Partners, has a supply of books ready for purchase. For additional information about our community read project, visit: http://www.twotownsonebook.org.
Our other Community Partners include: Town of Clifton Park, Town of Halfmoon, Clifton Park - Halfmoon Public Library, CAPTAIN Youth and Family Services, Shenendehowa Central Schools, Southern Saratoga YMCA, Halfmoon Senior Center, and Shenendehowa Adult Community Center.
Our School Connection, Programming, Author Events, and Fundraising committees are welcoming volunteers. We invite interested residents to serve on one of these sub-committees and be part of this exciting community program. To participate, please contact Linda Conklin, Chairwoman of Two Towns-One Book, at l[email protected].
A Thank You to Fei Xei
Some of Fei's Beautiful Designs
In 2009, I received an e-mail from Fei Xei inquiring if the Friends would be interested in the volunteer services of a graphic artist. As chair of the Publicity Committee, we regularly needed help creating posters and bookmarks for our events. I couldn't tell from the e-mail whether Fei was male or female. The e-mail said that this person had worked in Paris, France as a graphic artist for a cosmetic firm and had wonderful experience.
I answered that I would be very interested in meeting to discuss our volunteer opportunities.
I met Fei at the Library for an interview and as it turned out, she was a lovely, young Chinese woman who had just moved to this country to be with her new husband. He had been here some time and was studying at RPI. I liked her immediately and found her to be quiet and very sweet. I asked her if she could create and submit a poster and bookmarks for a coming event for us to see and she was happy to do them for us. I gave her samples of the posters/bookmarks we had done over the years and waited to receive hers.
To my overwhelming surprise and pleasure, back came a gorgeous poster and beautiful bookmarks. I suggested a few changes that she did almost immediately. Her creations were infinitely more professional (after all, she is a professional) and beautiful than anything I could ever do.
That began a wonderful relationship between Fei and me and in turn between Fei and the Friends of the Clifton Park - Halfmoon Library. She has been happily creating posters, bookmarks and other publicity materials for us for almost every event we have sponsored (used book sales, bus trips, annual meetings, author events) in recent years.
The Friends are eternally grateful to Fei for her willingness to donate her talent and time and for the beautiful work she does. Thank you, Fei, for everything you do to help the Friends of the Clifton Park-Halfmoon Public Library!
FOL Membership: Now is a Great Time to Renew
Wilma Jozwiak
Have you done your good deed for the week? If not, you might consider joining or renewing your membership in the Friends of the Library. Or, why not give an FOL membership for a holiday gift - a gift that would definitely keep on giving. Why is that a good deed? Why, because the Friends work tirelessly to advocate for the Library, and help the Library by sponsoring events that aren't in the budget. And now, as a member of FOL you will receive a $5 discount on bus trips with the Friends - that would pay for a Bookworm membership right off the bat!
If you've been reading our Book Friendly newsletter, you already know that the Friends are there to help the Library expand services where their budget would not otherwise go. The Friends support Two Towns - One Book: Clifton Park & Halfmoon Read!, the Museum Pass Program, fund speakers like Will Shortz and Dennis Lehane, provide outreach to folks unable to go to the Library, support children's Summer Reading programs and author events, and help with the purchase of things like the wheelchairs and browsing baskets that make using the Library a better experience. In addition, the Friends donated $22,000 toward the recent renovation of the Children's Library area upstairs. We also sponsor travel opportunities including recent bus trips to New York City, the wonderful trip to the Canadian Rockies last spring, and the upcoming trip to Italy in April.
And what about the changes to our member benefits? Well, we've improved benefits all along the line:
All members, from our basic $5 Bookworm membership on, still will receive admission to our Members Only Hour at noon on Friday of all three large Used Book Sales, as well as invitations to FOL events, plus now Bookworms will also be eligible for discounts on FOL travel events, and eligibility for prizes in our new Adult Summer Reading Club;
Book Lovers (our $10 level membership) will receive all that, plus the addition of a $2 coupon toward a purchase at a Used Book Sale in the next year;
Bibliophiles (our $25 level membership) will receive all the above plus a $5 coupon toward a purchase at a Used Book Sale in the next year;
Book Collectors (our $50 level membership) will receive all the above plus a handmade laminated book mark;
Conservators (our $100 level membership) will receive all the above plus recognition at the Annual Meeting; and
Reserve List members (our $500 level membership) will receive all of the above plus an engraved paver in one of our Library walkways.
We hope that if you are not now a member, you'll consider joining; your membership donation helps us accomplish all we do! If you are already a member, renewing now will simplify your life. And don't forget that there are many opportunities for volunteering with the Friends, so please remember to check off your volunteer interests! That's how we sort our data in order to let our committee chairs know who to call for all of our activities. Membership brochures are available at the library. Check out and print our new Membership Brochure right now!
Join the Friends for Les MisÚrables
Lori Bennett
The performance is Sunday, May 5, 2013, 2:00 PM at Proctors. We have two seating options:
Orchestra Center - $67.90
Balcony Center - $54.40
Orders are due by March 1, 2013.
Based on Victor Hugo's classic novel, Les MisÚrables is an epic and uplifting story about the survival of the human spirit. The magnificent score of Les MisÚrables includes the classic songs "I Dreamed a Dream," "On My Own," "Stars," "Bring Him Home," "Do You Hear the People Sing?," "One Day More," "Empty Chairs at Empty Tables," "Master Of The House" and many more.
Friends Offer Two $1,000 Scholarships
Lori Bennett
In 2008, with the hope of assisting deserving students in realizing their educational dreams, the Friends established the Friends of the Clifton Park-Halfmoon Public Library Community Scholarships. This year, we will continue this tradition and again award two scholarships of $1,000 each. Scholarship recipients must be Shenendehowa High School students and/or residents of the Library tax district, who will be attending an accredited two or four-year college or university in fall 2013.

A committee of Friends will evaluate the applications and the scholarships will be presented at the Friends of the Library's Annual Meeting and Meet & Greet event in May. Award money will be deposited with the college or university, to be used to cover tuition, college expenses, fees, books, and instructional supplies. We are very excited to recognize two deserving young people in this way, and look forward to the continued success of this annual scholarship.

Application forms are available on the Friends' website: http://www.cliftonpark.org/friendsofcphl. They are also at the Welcome Desk of the Library and the High School East Counseling Center. Completed application packets must be received by March 1, 2013. For more information, please contact Lori Bennett at [email protected].
Traveling With Rhona
Rhona Koretzky
Harry Potter at Times Square Discovery Center
We will take our long anticipated voyage to the world of Harry Potter on Saturday March 23. Harry is back at the Times Square Discovery Center in New York City and the FOL have secured tickets. The prices, including the bus fare are: $73 (adults), $70 (seniors), $67 (kids, through college age).
You can also choose your own activity for the day - bus fare is only $50 per person and $45 for FOL members. We now offer a $5.00 discount on our bus trips to Friends of the Library members, another good reason to join the Friends of the Library.
The bus will be departing from the library parking lot at 7:30 AM and will depart NYC at 6:30 PM. For more information and to register, please email Rhona, the FOL travel coordinator, at [email protected] or call her at 518-505-1303.
Introducing New Board Member,
Linda Fennelly
Linda Fennelly recently joined the FOL Board. She worked in education for 32 years, retiring from Mechanicville High School as a School Counselor this year. She was a member of the Executive Committee for the Mechanicville Teacher's Association for 20 years.
Linda served 6 years on the Board of Trustees for the Clifton Park - Halfmoon Public Library from 2006-2011. She has lived in the Library district for the past 21 years.
Linda will work as Co-Chair of the Get Out the Vote Campaign and Coordinate the annual Membership Campaign.
A REWARDING ENCOUNTER with a FLORIDA NATIVE

From time to time, Book Friendly publishes original writing submitted by our patrons. Since many of you head south each winter, I thought you might enjoy this first-person account of Dan Riley's encounter with a Florida native.
Having lost our little dog three years ago, we were ecstatic when we discovered we had a new pet living below ground in our backyard in Florida. My wife says, "No more dogs", so the mere idea of having a part-time or semi-pet excited me.
He is quite large: approximately 18 inches long by 12 inches in width; a dark grey color; a quadruped with a short neck and small head. If you've guessed that this is a turtle of some description, you'd be correct. My dictionary defines gopher as a "burrowing land tortoise (gopherus polyphemus) of the southeastern United States."
He stays in his underground apartment at night and during the morning hours, but when the afternoon sun warms the earth, he emerges from below to check out what's going on in the neighborhood. I've wondered, "Does he realize that he has two new friends?" Each day we eagerly anticipate his appearance. We've named him "Pokey" (pants) as he's seldom in a hurry. I wonder if he knows that he's the subject of our daily conversations. ("Has Pokey come out yet"?) Whenever I talk to him, he appears to listen very carefully.
He amazes us with his patience; content in the sun's radiance, he will strike a pose looking skyward, remaining motionless for long periods. Attempts to approach him will always cause a speedy withdrawal into his apartment. What does he do down there? There must be room to turn around as he always emerges headfirst. He doesn't appear to have a woman friend; where will little gopher tortoises come from? On occasion we notice sand flying out of his hole; housecleaning chores, we presume.
From what we've learned, he's an herbivore and gets his water from the food he eats. He's a prime example of how to enjoy the simple pleasures that life offers, a life that many of us long for. Although I don't think he knows it, he's become one of the family, but our friendship will have to be put on hold when we head north for the summer.
The following January we are back in the same rental and there's exciting news to report; it turns out that "Pokey", our part-time pet is female, and this new discovery has necessitated a name modification: from now on she will be known as "Poquette".
How do we know this? Well, recently she had a tortoise "visitor" who came lumbering along the back wall late one afternoon with a determined look on his face. Poquette was outside her apartment soaking up the afternoon sun. He approached her as if they were old friends. After a series of mysterious head movements and clucking noises, apparently meant to communicate their desires, the newcomer followed Poquette down into her underground apartment. (I'm not making this up.)
We used to wonder what she did down there; Now we have a pretty good idea as the "boyfriend" was observed emerging, bleary-eyed, from the love nest at around 9 am the following morning and retracing his steps alongside the wall.
Will he show up again? Or is he just another deadbeat dad? Time will perhaps answer that question. In the meantime, we'll continue furthering our knowledge of the habits of our friend, the gopher tortoise.
Thanks to the incredible number of donated items, the huge turnout during the sale, and the diligent efforts of all of our volunteers, the October Used Book Sale was one of our most successful ever. The profits from the sale will go toward helping us sponsor programs and events at the CPH Library. The few books that were left over at the end of the sale were donated to Books for Troops and to help schools in Schoharie County build up their libraries. Thank you for helping the Friends continue to fulfill our mission of supporting the Library and helping the community.
The next Used Book Sale will be January 18, 19, and 20. The hours of the sale are:
Friday 1:00 pm - 5:00 pm
Saturday 10:00 am - 4:00 pm
Sunday 12:00 pm - 3:00 pm
The Member's Preview Sale is on Friday from 12:00 pm - 12:45 pm.
Sunday is bag day. Fill a Hannaford grocery bag with books for $3.00.
We look forward to seeing you at the sale!
We welcome your donations of books in good condition, music CDs, DVDs and audio books on CD. Please remember that we no longer accept VHS tapes.
You may drop off your donations at the Welcome Desk inside the Library during regular Library hours. We respectfully request that you withhold your donations for two weeks prior to and after any of our weekend-long book sales.
Dirty, torn, moldy, or outdated books, can be taken to the Saratoga County Recycling Center of Clifton Park located on Vischer Ferry Road free of charge. We thank you for your consideration and continued support of our Used Book Sale and our great library!
Battle of the Books
Janet Kreason
Head of Youth Services
Enthusiastic fifth-grade readers have been busy forming teams to engage in competitions based on knowledge of specific books. Until this year, only Shenendehowa CSD students were involved. Clifton Park-Halfmoon Public library is now joining the Battle of the Books.
Our team is unique in that it is open to private, home and public school students within the school district, making the Battle a truly community-wide event.
The Youth Services department is working with the Shen school librarians to plan, promote, and hold the competitions. Our library will sponsor up to four teams of five students, who will compete on January 14, 2013 to determine which team will advance to the play off against the top team from each school on March 19. Thanks to our Friends of the Library's generous support, each of the CPH PL teams will have a copy of each book to share and a few extra copies of each book will be added to the library's collection for anyone to borrow.
The Friends are also purchasing ribbons for all CPH team members in the first round of playoffs and tee shirts for members of all nine teams in the final playoff. The Friends are funding an engraved trophy to be displayed at the winning school/library during the year that team has won the final playoff. A second, smaller trophy will become the permanent property of the winning school/library. The Friends will also provide a cookie reception at the March 19 playoff, which will be held at the public library.
This year's Round One reading list is Frog Scientist (Turner), The Name of This Book is Secret (Bosch), School of Fear (Daneshvari), Cosmic (Boyce), and Rapunzel's Revenge (Hale). The Round Two/Final reading list is Shipwreck at the Bottom of the World (Armstrong), Wonder (Polacio), Mysterious Benedict Society (Stewart), and True Confessions of Charlotte Doyle (Avi.)
Q: What is the money I donate used for?
A: All donations go to support Clifton Park - Halfmoon Public Library programs (such as author events) and Library projects (such as the remodeling of the children's room on the second floor) that cannot be funded through the Library budget.
Q: Does any money go to the Friends themselves?
A: The Friends are volunteers; they receive no pay and no part of donations.
Q: Does my entire donation go to support the Friends?
A: Yes, except for a small fee charged by PayPal to process your donation. For every $100, the Friends receive $97.50 and PayPal charges $2.50 - 2.2% plus $ .30 per transaction.
Q: Is PayPal secure?
A: PayPal Donate is a secure site, so you can donate knowing that your financial information will be protected.
Q: May I still join the Friends of the Library or donate to the FOL organization by mailing a check with a Membership form?
A: Yes, of course, the Friends of the Library will be happy to receive your membership or donation through the mail. You may also drop your donation or membership off at the Library Welcome Desk.
We welcome your support in the form of memberships or donations. All contributions to the Friends of the Clifton Park - Halfmoon Library are tax deductible. Thanks to our membership and to the patrons of our wonderful Library for joining us in supporting the Clifton Park - Halfmoon Public Library, our "Community Center for Lifelong Learning!" Through your generosity and on-going support, our organization is able to achieve our goals in support of the Clifton Park - Halfmoon Library community.
Q: May I cancel my subscription donation?
A: If you click on the link to the Friends of the Library before completing your donation, that will automatically cancel the entire process. In this age of technology, the computer provides not-for-profit organizations a safe, secure and inexpensive way to raise funds to support their projects and advocacy. PayPal is a great way to donate securely to the Friends. We'll put your support to good use! Thank you for being a Friend!
Q: Where do I go to donate to the Friends using PayPal?
A: Click this PayPal button.
Author Matt McElligott and a Fan
An Evening with Author and Illustrator, Matt McElligott
Tuesday, March 5, 2013
Janet Kreason
Head of Youth Services
Math, mad scientists, and mixed-up mayhem of a piratical variety are on the library horizon! Families and other children's literature enthusiasts are in for a treat on Tuesday, March 5, 2013 when the Friends are sponsoring an evening with author/illustrator Matt McElligott.
McElligott's lively sense of humor and brilliant creativity pervade both his wide variety of books for school age children and his author talks. An associate professor of Graphic and Media Design at the Sage College of Albany, McElligott has written and illustrated more than a dozen books. Benjamin Franklinstein Meets Thomas Deadison (co-authored withLarry Tuxbury) and Even Aliens Need Snacks were published in 2012.
To tie in with a series of math-based programs the Youth Services department is holding in early 2013, Matt's presentation will emphasize upper level picture books The Lion's Share, which features both story and illustrations based on mathematical principles, and Bean Thirteen, which deals with prime numbers. Matt will also mention his other books, such as the Benjamin Franklinstein novels for upper elementary students and his Backbeard the Pirate series for primary grades.
The program is recommended for students in grades 2-5, although "kids" of any age are welcome. Matt's presentation will begin at 6:30pm, with book sales by East Line Books and autographing to follow. The Friends Hospitality Committee will provide light refreshments. Registration is requested, beginning February 26 at 9:30am. Register through the What's Happening page of the library's web site www.cphlibrary.org or phone us at 371-8622.
The Friends Need Your Help
Wilma Jozwiak
Are you someone who enjoys spending time with terrific teenagers and "tweens"? Are you interested in making the Library even more of a go-to place for the families and youth of our community? If so, we need you! We have an opening on the Friends of the Library Board for a Youth and Families Chair. This individual will be the "champion" for our new Junior Friends of the Library Group, as well as coordinating with our Children's librarians and representing the interests of families and youth on our Board. If you are interested, please contact us at [email protected], or leave a message with your contact information at the Welcome Desk.
Winter 2013 Issue
Upcoming Events

Jan. 2 - Mar. 1 - FOL Community Scholarships

Jan. 12 - 2:00 PM
TTOB Kick-Off Event
Winning Book - Unbroken
Survival, Resilience, Redemption: Veteran's Stories


Jan. 18, 19, 20 - Winter Used Book Sale

Feb. 14 - Valentine's Day Mini-Used Book Sale

Mar. 1 - Deadline for "Les Miserables" tickets at Proctors

Mar. 5 - Children's Author/Illustrator

Matt McElligott

6:30 PM

Mar. 20 - Friends Annual Meeting & Meet and Greet

Mar. 23 - Bus Trip to NYC - Harry Potter at Discovery Times Square

April 20 - 10:00 AM

VISTA

Books and Brunch

TTOB Event

May 22 - Volunteer Recognition Event
Come Meet and Greet the Friends on March 20th!
Each year, the Friends of the Library have an annual meeting at which we share the events of the year, recap our activities on behalf of the Library, and present our auditor's review of the past year's budget and fiscal matters. This year, the business part of the meeting will be held at 6:00 pm in Rooms A & B. Everyone who wishes to attend that portion of the meeting is very welcome.
At 7:30 pm, the Meet and Greet event will begin. We will have displays that provide an overview of all the activities and services the Friends provide for the Library and community, along with information on how members can volunteer to participate. Information will be provided about membership, and people will have the opportunity to join or renew their memberships.
We will have delicious refreshments, and will have a drawing for a lovely door prize. We hope you will take this opportunity to catch up on what's been going on in FOL, or if you are completely new to the idea, drop in to learn more about this organization that provides time, resources, and personal effort to support the Library and the community.
Registration for the event is requested so we will have enough refreshments, but don't feel shy about dropping in if you forget to register.
Outreach Service
Enjoy Reading? The Friends of the Library will deliver books to people who are unable to get to the Library. If you are interested in receiving this Outreach service or know anyone who might benefit from this service, please call Lou Ann Stewart at the Library, 371-8622.
Board of Directors
Wilma Jozwiak, President
Jo Anne Robbins, Past President and Get Out the Vote
Ann Christoffel, President Elect and Used Book Sale
Bernie Grossman, Vice-President and Liaison to Board of Trustees
George Pawlowski, Treasurer
John Jozwiak, Asst. Treasurer and Membership
Lori Bennett, Secretary and Scholarship
Linda Conklin, Two Towns One Book
Ellen Burns, Events and Fundraising
Toby Elman, Publicity
Linda Fennelly, Get Out the Vote and Membership
Andres Harnecker, Social Media and Technology
Rhona Koretzky, Travel
OPEN, Youth & Families
Cathy Lawrence, Outreach
Sheila Morroni, Website and Technology
Kathy Adam, Library Liaison
FOL Committee Chairs
Corinne Acker and Susanna Brooks, Hospitality Co-Chairs
Kathy Burns, Volunteer Coordinator
Kara Parnett, Historian
Janice Jaskolka Golden, Paver Project Coordinator
Jo Anne Robbins, Newsletter Editor
Fei Xie, Graphics Support
Kathy Adam, Joe Clancy, Ann Christoffel, Peggy Cushman, Betty Doran, Kym Landry, Marie Miller, Jo Anne Robbins, and Sandy Roth, Used Book Sale Team
Wilma Jozwiak, Ann Christoffel Andres Harnecker, Sheila Morroni and Jo Anne Robbins, Technology Team
Linda Fennelly, Linda Maher, Judith Farrell, Lisa-Marie Oddo, and John Jozwiak, Membership Team
Ann Cocca, Linda Fennelly and Jo Anne Robbins, Get Out the Vote Team
Livy Acker, Junior FOL
VALENTINE'S DAY
Mini Used Book Sale
Ann Christoffel
Indulge your passion for romance at the Friends Valentine's Book Sale. We'll have a heart-pounding selection of paperback romance novels.
Romance not your thing? We'll have a limited selection of mystery, general fiction, non-fiction, and children's books.
All books $.50/each.
Bring your special Valentine with you,
Thursday, February 14th,
10:00 am - 8:00 pm,
On the Library's first floor!
About Book Friendly
* Book Friendly is published quarterly, in January, April, July, and October.
* Authors' writings do not reflect the views of the Friends of the Clifton Park - Halfmoon Public Library.
* Authors retain rights to all their own work.
Works and photos are printed with permission of authors.
Book Friendly is online at:
Writers
Book Friendly is always seeking original writing. We accept: book reviews, poetry, articles, memoirs, and short stories
Email submissions to:
I prefer Microsoft Word format.
Call (518) 952-7077 for info.
Please include a statement granting Book Friendly permission to print your work.
The deadline for the next issue (April) is March 1st.
FOL Mission
The mission of the Friends of the Clifton Park - Halfmoon Public Library, Inc. shall be to act as a bridge to the community by:
*Increasing public
awareness of, focusing attention on, and expanding the use of the Clifton Park - Halfmoon Public Library.
*Initiating, organizing, promoting, and encouraging cultural and educational activities.
*Procuring gifts and endowments for the Clifton Park - Halfmoon Public Library, as well as raising funds to support certain Library activities.
Like the Friends on Facebook!
Like the Friends of the Library on our Facebook page at www.facebook.com/cphfriends
Scan our Facebook code with your QR code reader on your phone or tablet. It will take you directly to our Facebook page.
Visit our other displays at the Library for additional information. On the first floor, our bulletin board and chest (located in the lobby) contain information on upcoming events. On the second floor, we provide another bulletin board and table filled with similar information.
Or visit our website: http://www.cliftonpark.org/friendsofcphl
Book Friendly
e-Edition
A Benefit of Your Friends of the Library Membership
Links
FOL Volunteers Recognition and Volunteer of the Year Event, May 22 2013
Each year, the Friends give an award to one of our volunteers who has gone above and beyond in his or her service to the Friends and the Library. It is always tough to decide - we have so many truly wonderful and dedicated volunteers - so we have decided to initiate a Volunteer Recognition Event that will be an annual thing for us. Everyone who has volunteered in the previous year will be invited to attend this event, which will include a catered dinner and door prizes as well as the awarding of our Volunteer of the Year Award. If you are a volunteer, be on the lookout for your invitation - if you are not a volunteer yet, contact us for information on how you can become one of our super volunteer family.
Please save the date, Wednesday, May 22, 2013, 7:00 PM, in the Library Meeting Rooms C&D and join our "Friendly Celebration!"
Entertainment Book on Sale at the Library
The Entertainment Book is now on sale for $30.00 at the check out desk at the Library. It makes a great holiday gift.
In addition, our beautiful note cards, cookbooks and totes make great gifts for any time giving. For pricing information and other details, please visit our FOL website.
An Old Friend
Wilma Jozwiak
Thank you, Wilma, for this delightful poem, perfect for a group of "Library Lovers"!
I first was touched by tiny hands
These many years ago,
And held up to a mother's hands
To let my stories flow.
The first of many special times
My words were read aloud,
I almost burst my stitching
Because I was so proud.
For I was made to be a source
Of new ideas and thought
For children who explore each page
My author here has wrought.
And now my pages aren't so crisp,
My edges somewhat frayed,
And bits of toast have drifted down
And left some crumbs that stayed.
But now a pair of new blue eyes
Begs Mommy "just one more!"
And once again, my pages turn,
My stories to explore.
For I am ageless, well beloved,
Still worthy of a look,
I am a wondrous, precious thing -
I am, my child, a Book.
Friends Add PayPal Donate and Membership Options to Website
Jo Anne Robbins
The Friends of the Library have added a new way for Library advocates to contribute to the work of our organization - a PayPal Donate button has been added to our website. Clicking this feature will direct donors to the Friends' page on PayPal, a secure page where your donation will be processed. You may donate any amount of money to our not-for-profit organization. Donations made through PayPal may be processed through individual PayPal accounts or by using a credit card. After you have completed your donation, you will be redirected to the Friends website and a receipt documenting your donation will immediately be sent to your e-mail address.
In addition, you may use PayPal on the membership page of our website to make your membership donation at the Bibliophile ($25), Book Collector ($50), Conservator ($100), or Reserve List ($500) levels. Your receipt will be e-mailed to you and your membership card sent to your home address.
Of course, $5 and $10 memberships are still available for payment through cash or check. You can still stand in line at our Used Book Sale in January to renew your membership or you can always pick up a Membership form at the library in two different locations - on the chest in the entrance or on our table located on the second floor. Completed Membership forms with cash or checks should be placed in an envelope addressed to FOL Membership and either mailed to our Library address, 475 Moe Road, Clifton Park, NY 12065, or dropped off at the Welcome desk at the Library.

Check out our PayPal Q & A for additional information.
Matt McElligott Cover Illustrations
The Friends of the Library is a 501 (c) (3) Organization