"It's Déjà Vu All Over Again"
I've always loved that quote, originated by the great Major League Baseball catcher and manager, Yogi Berra, reportedly after he witnessed New York Yankees Mickey Mantle and Roger Maris repeatedly hit back-to-back home runs in the early 1960s.
And it's batters up this weekend at the Rookery, where we're hoping for back-to-back homers ourselves with wild Texas boar. This delectable special was such a hit last weekend that we're bringing it back again for those who missed it. But quantities are limited so be sure to call in advance if you'd like us to save you some.
Wild boar isn't the only déjà vu you'll notice in this week's newsletter. We're also giving you another last minute opportunity to sign up for our holiday wine tasting this Saturday. Reminding you that Rookery gift cards make great holiday stocking stuffers. And offering more details about our signature New Year's Eve Feast, featuring fresh Maine lobster and more, including our amazing lobster bisque.
Which brings to mind another Yogiism. Asked why he no longer dined at a popular St. Louis restaurant, Yogi responded, "Nobody goes there anymore. It's too crowded." Well, we don't have that problem quite yet. But the Rookery's New Year's Eve tradition IS becoming more popular every year, so we suggest you make reservations soon for the best choice of available seating times.
Finally, we've known for a long time now that many people coming to the Rookery for the first time drive right on past without seeing our main sign. Even the small sign at the end of the driveway advertising our weekly specials often doesn't catch their attention. So you'll soon notice a new, larger, and lighted sign in its place. Hopefully that will do the trick. But if you're sending friends or family over for the first time you can also refer them to our website for directions.
Whatever you do, don't repeat Yogi's instructions to baseball buddy, Joe Garagiola, regarding how to find his home: "When you come to a fork in the road, take it."
Holiday Wine Tasting THIS Saturday
Join us for the Rookery's first holiday wine tasting from 3 to 5 PM this Saturday, December 8. Bill Siebecker from L'eft Bank Wine Company will be on hand with a dozen fine wines for you to sample.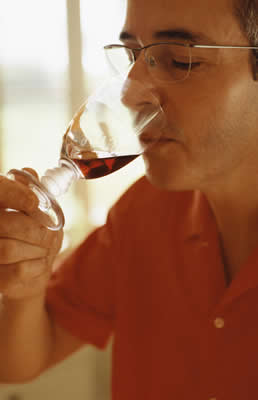 Salvard Cheverny Blanc

Elena Walch Pinot Bianco

Louis Max Saint-Veran Blanc

Banyan Gewurtztraminer

Loosen Brothers "Dr. L" Riesling

Yealands Pinot Noir

Altovinum Evodia Garnacha

Anima Negra AN2

Glaetzer Shiraz Grenache "Wallace"

Thomas Goss Cabernet Sauvignon

Marietta Cellars Angeli Cuvee

Lustau Moscatel Emilin
All wines will be available for purchase at special discount pricing. Order full or mixed cases to give as gifts or share around your holiday table.
We'll also be serving up delectable appetizers to complement these fine wines. The cost is just $25/person. Please call TODAY to reserve your spot (715-794-2062).
Give the Gift of the Rookery this Holiday
The Rookery's custom gift cards make great holiday gifts. They can be used for either dining and drinks or toward the purchase of any of the stunning images in our Kristen Westlake nature photography gallery. These credit-card-style gift cards can be issued in any amount, and any unused balance from a visit to the Rookery will remain on the card and available for use on a subsequent visit. Includes an attractive card holder with plenty of room for your personal greeting.
Stop by the Rookery to pick up a gift card or several any evening that we're open. Or call and we'll mail it directly to you or the lucky recipient (715-794-2062).
For even greater convenience and speedier delivery simply click to purchase an Instant Gift Certificate that you can print or email directly from our website.
New Year's Eve at the Rookery
"I'll be back!!!"
Once again this year the Rookery will be offering our signature five course feast on New Year's Eve, featuring fresh Maine lobster and more. Reservations are required. Call now for preferred seating times (715-794-2062). All this for just $89/person. Please note our regular menu is not available on New Year's Eve.
1st Course
fresh Maine lobster bisque
2nd Course
seared duck salad with orange, raspberry & toasted pecans
3rd Course
baked crab cakes with orange dill aioli
4th Course
fresh Maine lobster, grilled filet mignon & jumbo shrimp
5th Course
chocolate & vanilla crème brûlée