Stop by the Rookery to pick up a gift card or several any evening that we're open. Or call and we'll mail it directly to you or the lucky recipient (715-794-2062).
Last Call for Our Holiday Wine Tasting
We need to hear from you SOON if you'd like us to reserve a spot for you at the Rookery's holiday wine tasting on Saturday, December 8.
Bill Siebecker from L'eft Bank Wine Company will be bringing along a dozen wines for you to sample, none of them on the Rookery's current wine list. Help us decide which to consider adding!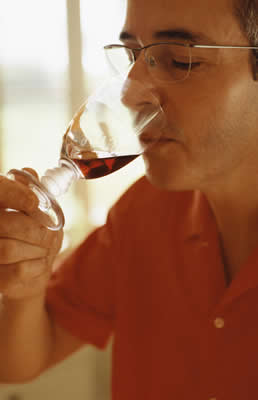 Salvard Cheverny Blanc

Elena Walch Pinot Bianco

Louis Max Saint-Veran Blanc

Villa Wolf Gewurtztraminer

Loosen Brothers "Dr. L" Riesling

Yealands Pinot Noir

Altovinum Evodia Garnacha

Anima Negra AN2

Glaetzer Shiraz Grenache "Wallace"

Thomas Goss Cabernet Sauvignon

Marietta Cellars Angeli Cuvee

Lustau Moscatel Emilin
All wines will be available for purchase at special discount pricing. Order full or mixed cases to give as gifts or share around your holiday table.
We'll also be serving a variety of delectable appetizers to complement these fine wines. This fun event will run from 3 to 5 PM on Saturday, December 8. Stay on for dinner at the Rookery afterwards, or head just down the road in time for the Namakagon Trail Groomers annual fundraising banquet.
The cost is just $25/person. We need to know how much wine to have on hand so please call to make your reservations by Wednesday, December 5 (715-794-2062).
New Year's Eve at the Rookery
"I'll be back!!!"
Once again this year the Rookery will be offering our signature five course feast on New Year's Eve, featuring fresh Maine lobster and more. Including our ever so popular lobster bisque!
Reservations are now being accepted.
If you've joined us in the past you already know what a special treat you're in for. If not, stay tuned for more details coming soon. Please note our regular menu is not available on New Year's Eve.
Christmas Week at the Rookery
The Rookery will be open for dinner EVERY evening from December 20 thru December 31, INCLUDING both Christmas Eve and Christmas Day.