More About Our Holiday Wine Tasting
Call now to reserve your spot at the Rookery's holiday wine tasting on Saturday, December 8. Bill Siebecker from L'eft Bank Wine Company will be bringing along a dozen wines for you to sample, none of them on the Rookery's current wine list. Help us decide which to consider adding!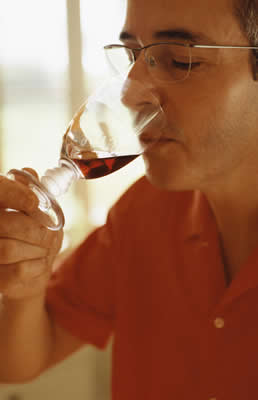 Salvard Cheverny Blanc

Elena Walch Pinot Bianco

Louis Max Saint-Veran Blanc

Villa Wolf Gewurtztraminer

Loosen Brothers "Dr. L" Riesling

Yealands Pinot Noir

Altovinum Evodia Garnacha

Anima Negra AN2

Glaetzer Shiraz Grenache "Wallace"

Thomas Goss Cabernet Sauvignon

Marietta Cellars Angeli Cuvee

Lustau Moscatel Emilin
All wines will be available for purchase at special discount pricing. Order full or mixed cases to give as gifts or share around your holiday table.
We'll also be serving a variety of delectable appetizers to complement these fine wines. This fun event will run from 3 to 5 PM on Saturday, December 8. Stay on for dinner at the Rookery afterwards, or head just down the road in time for the Namakagon Trail Groomers annual fundraising banquet.
The cost is just $25/person. We need to know how much wine to have on hand so please call to make your reservations by Wednesday, December 5 (715-794-2062).
Perfect Getaway Spa Weekends
Our very first spa retreat at the Rookery and Cable Nature Lodge a few weeks back was so well received by guests and practitioners alike that we've decided to schedule even more over the next several months.
Lucky you! That means another opportunity to treat yourself to a relaxing weekend of pampering from head to toes. Cable Nature Lodge has partnered with an exceptional team of Twin Cities-based health and wellness professionals to offer our guests a collection of special therapeutic and stress-relieving spa services.
Massage and hot stone treatment. Facial massage. Foot reflexology. Just a few of the luxurious options available. Don't you deserve it?
Spa services are available either by the day or as part of a special two night lodging package. See more details and available dates at the Retreats page of our website.
Schedule Your Holiday Party Today
Reservations are now being accepted for winter holiday parties at the Rookery. Our main dining room can comfortably seat up to 36 people (with a hidden movable wall for privacy) and our private dining room behind the bar can seat 16. Or book the entire pub and restaurant for groups up to 50 in size.
Your group is welcome to select from among the creative dishes on our regular dining menu, or we'll be happy to prepare a special menu just for you.
And remember that just upstairs from the Rookery is
Cable Nature Lodge
, offering seven comfortable rooms for party guests who'd prefer to drive home in the morning.
New Year's Eve at the Rookery
"I'll be back!!!"
Once again this year the Rookery will be offering our signature five course feast on New Year's Eve, featuring fresh Maine lobster and more. Including our ever so popular lobster bisque!
If you've joined us in the past you already know what a special treat you're in for. If not, stay tuned for more details coming soon. Reservations now being accepted.