| | |
| --- | --- |
| March 8, 2013 | 26 Adar I 5773 |
From the Head of School ~

Dr. David Portnoy

Dear Yavneh Family,

The Psalmist famously wrote: "Im eshkachech Yerushalayim / If I forget thee, O Jerusalem..." And we, as committed Jews, have endeavored not to forget, but always to remember the central role Israel plays in our lives.

Two groups of Yavneh students took this lesson to heart this week, as our 11th Annual Points for Peace Tournament went off without a hitch, and a stalwart group of Yavneh Bulldogs represented Dallas at the AIPAC Policy Conference in Washington, DC.

As I told the students this week after Mincha, Points for Peace - the main fundraising vehicle for our renowned Students Against Terrorism organization - is one of those things you need to see first-hand to believe. From early morning to late into the evening, our students - led by Rachel Goodman '13 and Kelly Herson '13 - put on one of the greatest tzedakah events I've ever seen. Yashar Koach!

And the dedication of our students, taking off school to attend AIPAC to meet political leaders, international speakers and fellow high school and college students from around the globe, speaks very well of those young people, and makes Yavneh equally proud!

Tying together these themes of activism and generosity, we were so pleased to welcome Mariam Shpeen Feist, Chief Development Officer of the Jewish Federation of Greater Dallas (JFGD) - and loving mom of current Yavneh students Jacob '14 and Max '16 - to remind us all of the great work of Federation and the March 17 Super Sunday phonathon. In Ms. Feist's words, "People love hearing from teenagers - who represent the next generation of Jewish leaders!"

On behalf of our students, faculty and staff, we wish you a peaceful and healthy Shabbat Shalom. See y'all at the Kosher Chili Cookoff!

~~ Dr. P

Daylight Savings Time is Here!



Be sure to turn your clocks ahead one hour before you go to bed on Saturday, then join us at the
20th Dallas Kosher Chili Cookoff


at Congregation Tiferet Israel!


SEE YOU AT THE LIT CAFE!!!



This Wednesday night, 3/13
7pm in Pollman Hall

Yearbooks are

$85 -
order deadline is

March 15


Yavneh Calendar

click here for more dates

March

9/10 ~

Daylight Savings Begins

13 ~

Yavneh Lit Cafe '13

7pm in Pollman Hall

15 ~

Yearbook Book Order deadline

21 to April 3 ~

Pesach Break

April

4 ~

Classes Resume @ 8am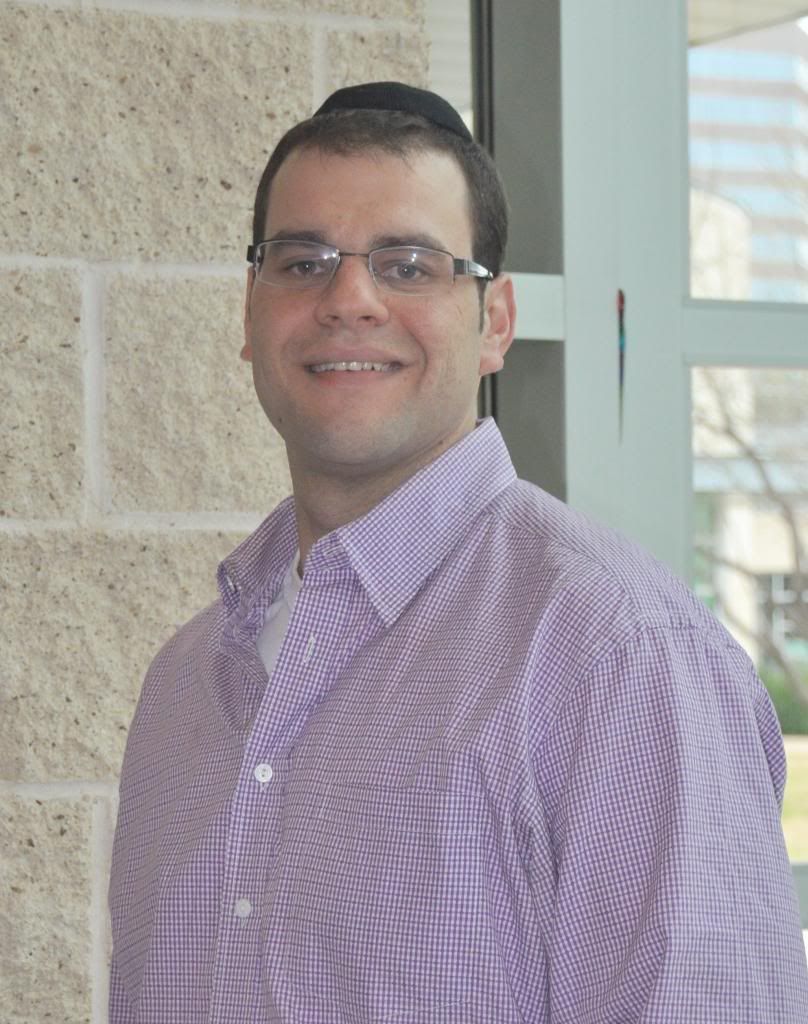 One of the greatest gifts that can be shared is the gift of a friend and Yavneh Judaic faculty member, Rabbi Sandor Shulkes, today introduced Yechezkel Sholom Mann, a dear and longtime friend of his, to our Yavneh students.
Mr. Mann spoke of the miracle that is his life, which from the start was not a given. "I was born with Left Hemiparetic Cerebral Palsy," he said. "Two days before the day I was to be born, something didn't feel right to my mother. Despite doctors checking on her, and finding no reason for concern, she was induced. The 'why' her doctor came back to the hospital rather than turning home, or why another stayed close, is unknown, but because of so many turns of the normal, I am here.
"When the doctor broke my mother's water, it was obvious things weren't ok. There was no clear fluid - a sign of all things right, but rather, in a moment, there was a rush to the operating room for an emergency C-section - and my father was left at the door to watch through the window, saying the "Shma."
"A low APGAR score, and 12 minutes required to resuscitate me, and 11 days in the NICU with tubes and IVs, were matched by nurses who called me their baby, who cared for me like their own, and a support team of family and medical staff," said Mr. Mann.
When it was time for Leah and Rabbi Akiva Mann to name their child, he would be Yechezkel - after a beloved grandfather, and a name that translates as "G-d who gives strength" and Sholom - which translates to "peace." That he be named as "G-d who grants strength and peace," would serve him well.
Mr. Mann surpassed all odds, and all physical and developmental milestones, such that he was released from formal rehabilitative therapy well before expected. "They wrote 'miracle child,' on my medical chart," said Mr. Mann, the middle brother of Sim, Josh, Ellie, and Ari. "Apparently, playing with my brothers was its own form of physical therapy."
"I know I have a disability but that isn't at all I think of myself. Thanks to my parents and family and support, I was raised with incredible confidence from the start," said the real estate professional who now lives in Manhattan, NY and was recently engaged to Rachel Wolfson. "I'm not phased by my physical challenges, I just realize some things take me more time."
"It's important to remember we all have potential, and if you aren't sure that you can accomplish something - try! If you ask yourself 'why not,' typically, the reasons will be the answers why you should."
Surround yourselves with family and friends. "'Asey lecha Rav, ukenay l'cha chaver," make for yourself a teacher and acquire a friend,' says the Pirkei Avot," closed Mr. Mann. "Rabbi Shulkes has been my friend for a long time and I admire and respect him too as my Rav."
Mariam Shpeen Feist,
Chief Development Officer of the Jewish Federation of Greater Dallas, too known as YavnehMom Jacob '14 and Max '16, invited Yavneh's students (and of course our extended Yavneh Family) to volunteer on March 17, Super Sunday.

Mrs. Feist shared with our students the many organizations in the Dallas area, as well as examples from around the world, of those supported by our local donations.

"We've heard today about chaverim, and of miracles," said Mrs. Feist. "Supers Sunday and what the Federation does is brings those together and you can, and I hope you will, be a part of that."

"Ayn kemach, ayn Torah," said Head of School, Dr. David Portnoy. "At Yavneh we rely on the funding of the Federation - in a manner, our kemach, our flour, and without that support our Yavneh community would be very different. The Federation is most certainly ours to support."

To volunteer on Super Sunday, or to make a donation to support the meaningful and important programs and beneficiaries of the Federation, please visit www.jewishdallas.org
*********
We hope you enjoy the
Dvar Torah
in this week's
Snappy Sentiments
and that you'll share and discuss them at your
Shabbat
table.
Circle your calendars - Spring Shabbaton is April 26 & 27! More info to follow.
Shabbat Shalom ~
Rabbi Meir Tannenbaum, Naomi Schrager, and the Judaic Studies Faculty.
Yavneh in Review



11th Annual Points for Peace Basketball Tournament ~~
Shooting from across the courts to across the globe, Yavneh's Students Against Terrorism scored again with its 11th Annual Points for Peace Basketball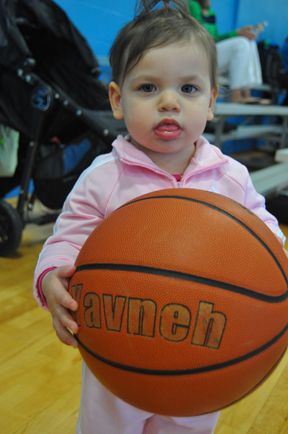 Tournament. When the final buzzer sounded, chairwomen and Yavneh seniors, Rachel Goodman and Kelly Herson directed 71 teams and hundreds of volunteers to come together to raise close to $47,000 - all for strangers, they'll likely never meet.
ZAKA - Rescue & Recovery, the beneficiary of this year's Points for Peace tournament, is a volunteer organization which serves in search, rescue, and recovery operations following terror attacks, bombings, or natural disasters.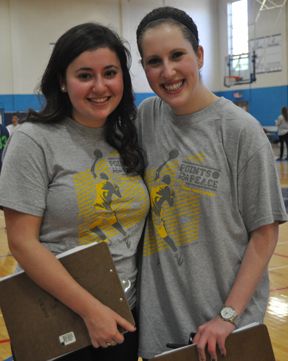 Kelly Herson & Rachel Goodman
"We fell in love with ZAKA because they volunteer to do the work that nobody wants to do," said Rachel. "Those who work with ZAKA go out every day, saving lives. Once we knew that our money could literally make the difference between life and death for someone, we knew this was where we would donate our proceeds."
"The funds that the Points For Peace program has raised for ZAKA will allow us to not only continue their good work for many months, but also enable
to appoint, train, and equip many new volunteers
in the field. A large part of the funds will go directly to communications upgrades within the volunteer body and the Command and Control centers," said Avi Berg, Director of the New York-based ZAKA office. "After a terror attack occurs, our volunteers know that literally every second can mean the difference between 'rescue' and 'recovery.' The better communications they have, the faster they can respond to a terror scene and these funds will undoubtedly save countless lives."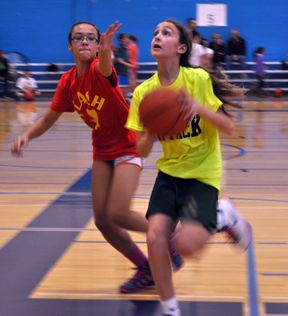 Previous SAT events have supported tournament is the foundation of Yavneh's Students Against Terrorism organization which has directed SAT Movie Nights, StandStrong4Israel bracelets, Roses for Israel, all of which have raised over $600,000 to support programs including Camp Koby, which provides a nurturing camp program, the Keren Malka Foundation which provides long-term no-cost loans of expensive medical equipment, to ATZUM, which distributes funds directly to families whose lives have been irreparably shattered, to One Family Fund's Adopt-A-Family, Sderot AfterShock and Lifeline to the North projects, and to the NATAL Israel Trauma Center.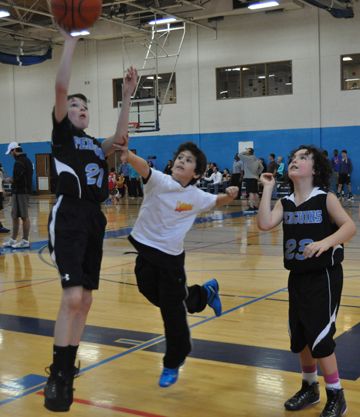 "Not only were we able to raise funds for ZAKA, but we also raised awareness about the important work they do and the overall situation in Israel," said Rachel. "It is one thing to just call people asking for money, but to see kids enjoying playing for a cause and see all the fundraising they did on their own, is to know that our goal to raise awareness outside of just the Yavneh or Jewish community is being fulfilled."

For Rachel and Kelly, supported by Yavneh's Athletic Director and Director of Co-Curricular Activities, David Zimmerman, planning Points for Peace was like having a full-time job. "We talked to and worked with mostly adults, handled our bank account, and did business with a range of companies from graphic designers to t-shirt and brochure printers," said Rachel. "The greatest lesson I have learned from Points for Peace is that even though we are just teenagers, we can plan and execute an event as big as Points for Peace with great success."
"I have so much pride and admiration for these kids.
This event is a labor of love and they have so much love and concern for bettering the world" said Coach Zimmerman who was an official at the first Points for Peace Tournament. "I remember the first event lasted an hour, we had maybe five teams, but the spirit to do good was so strong. That has grown through the years and I'm proud to see this as a monumental event supported by both the Jewish and secular community. It is nothing short of a miracle and an incredible amount of dedication by Yavneh's kids."
"I think Yavneh's students are able to lead Points for Peace so successfully every year because we have a passion for our cause and we really enjoy the tournament," said Rachel, who remembers first playing in the tournament in its early days. "This is most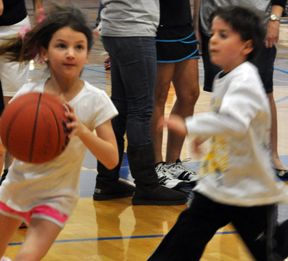 definitely a labor of love and I think that anyone who is passionate about something, and is willing to work hard, can make a difference.
"I'm so amazed and so proud of what I see in this gym today," said Ben Fine, who co-founded Students Against Terrorism with Ben Kogutt, Rachelle Krasoff, and Ariela Rosenberg Brafman in 2002. "We started something with passion and really a need to want to help those in Israel who were dealing with such incredibly unbelievable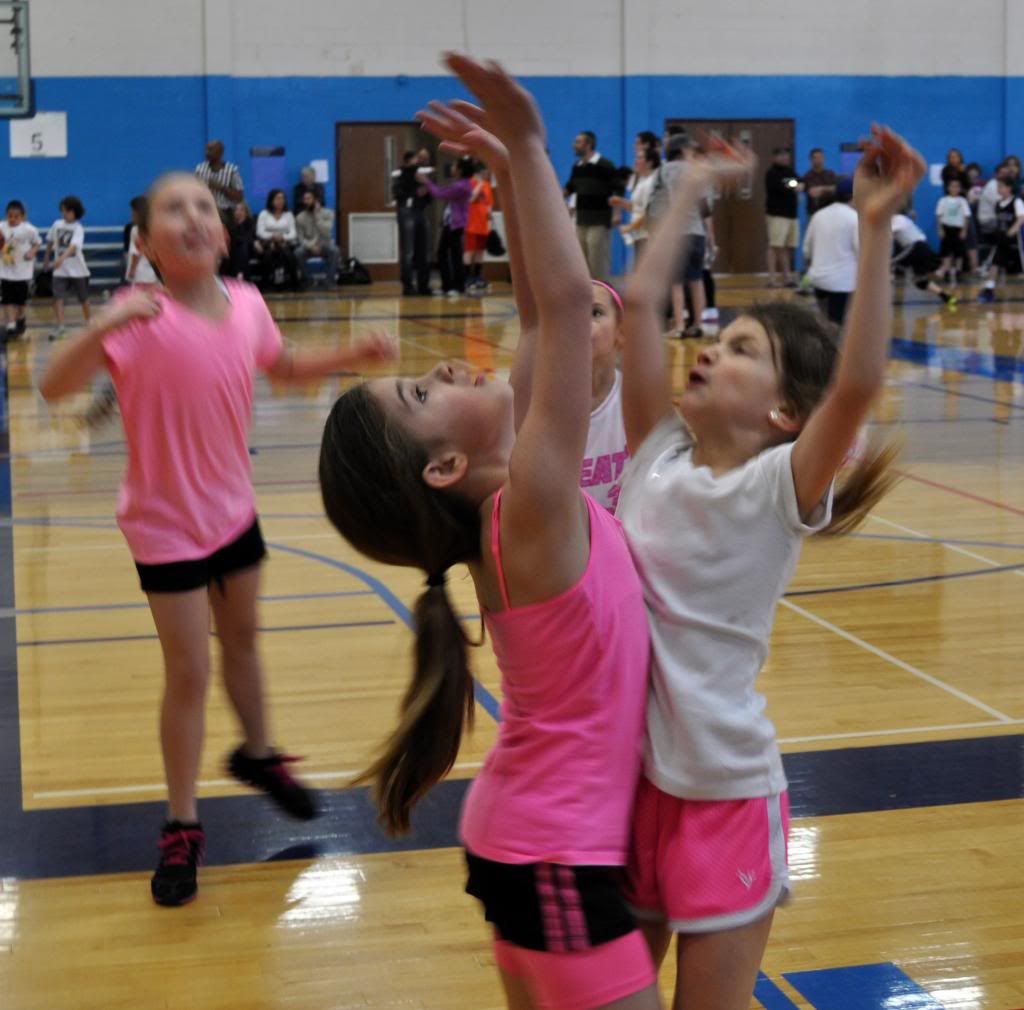 stresses, and to see that legacy continue today, is very special. I'm proud of what we did and I'm so proud of what Yavneh's students continue to do."
"Though Students Against Terrorism was formed 11 years ago, it is amazing that the organization is still a strong part of Yavneh and its culture," said Kelly. "As a Jew especially, it is so important to show our support for Israel, and I am so thankful and proud to be a part of this amazing organization.
Alongside Rachel and Kelly, 2012-2103 Students Against Terrorim members and P4P organizers are Clara Moskowitz '13, Hadas Cohen '15, Tamar Cohen '13, Itai Guttman '14,
Adam Karnett '14, Sam Kleinman '14, Scott Lacritz '15, Steve Levine '16,
Grant Prengler '15, Dania Tanur '14, Erin Wernick '15, and Benji Zoller '16.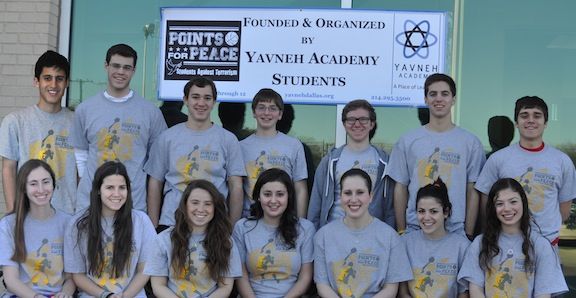 Winners of the 2013 Points for Peace Tournament are: Furious Four (1st / 2nd grade), Penguins (3rd/ 4th grade boys), Peacemakers (3rd/4th grade girls), Trojans (5th/6th grade boys), Mack Attack (5th/6th grade girls), Dunkin Donuts (7th/8th grade boys), Hornets (7th/8th grade girls), The Heat (High School boys), Blue & Gold (High School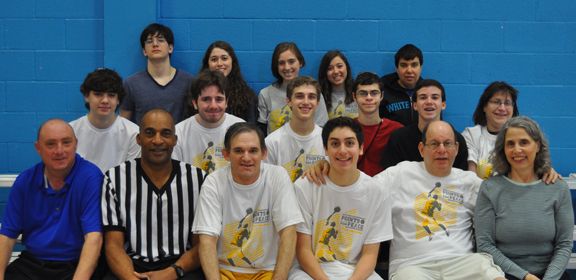 girls), 3.5 Jews (Adult Men). Players on the Special Edition teams, who played alongside YACHAD members,
were all awarded medals of participation.
"So many people stepped up and helped us out in any way they could," said Kelly. "The actual day of the tournament was just unbelievably surreal. All of our hard work came to fruition and just the sheer number of people at the JCC that day was amazing. It was stressful and exhausting but I was just so proud."
Dozens of volunteers made the day possible, and organizers tip their hats to all:
Shanee Abouzaglo, Artie Allen, Niv Avneri, Sarah Barnett, Avi Baynash, Dani Berman, Isaac Bruker, Ben Calmenson, Kayla Cesari, Rachel Chanon, Heidy Cheirif,
Haley Chestler, Kineret Cohen, Dr. Laura Collins, Ruben Dickter, Sandra Dickter,
Tom Easterling, Tommy Ehrlich, Meir Epstein, Pam Fine,
Dinora Friedstadt,
Shelby Gadol, Ari Geller,
Lee Gelsky, Griffin Goetzman, Reghan Goldberg, Barbara Carr-Goodman, Herb Goodman, Patsy Goodman,
Atara Guttman,
Sandy Hall-Chiles, Madison Hayden, Tori Hayden,
KeyShawn Henson, Aaron Hirschberg, Brittany Herson,
Gail Herson, Grace Horn, Elliott Jacobsen, Karla Jacoby,
Sofia Joison, Esther Jogiel,
Martin Karnett, Talia Klein, Jay Kleinman, Judy Kogutt, Katie Lerer, Elvira Levi,
Annie Lynch, Holly Lynn, Shea Miller, Robyn Mirsky, Risa Mond,
Clara Moskowitz, Dr. Mitch Moskowitz, Chandler Notley, Becky Nurko, Zach Pollack, Rachel Poulin, Craig Prengler, Tami Prengler, Yosef Presburger, Dan Prescott, Stephanie Prescott, Bradley Riche, Talia Richman, Abby Rohan, Richard Rohan, Terri Rohan,
Sarah Rohan, Shani Romick, Zac Romick, Rachel Rudberg, David Rudomin,
Adam Schor, Zak Schultz, Sarah Shor, Evan Siegel, Rachel Siegel, Deb Silverthorn,
Jonah Silverthorn, Carolyn Smith, Yael Spirer, Dr. Susan Sugerman, Eduardo Tanur, Monica Tanur, Vanessa Tanur, Sophia Weinstein, Sheryl Wernick, Stuart Wernick,
Leetal Winick, Alex Witheiler, and David Zimmerman.
"Points For Peace has given ZAKA a tremendous and profound boost, both financially and morally," said Mr. Berg. "When our volunteers in the field in Israel and abroad learned that there is group of children who are giving so much of themselves in a direct effort to assist them, they became emotional. Some shedding tears of joy. The moral impact that Points For Peace has on them is extraordinary and their gritty, grim, and sometimes, disheartening work now means so much more to them. Our volunteers feel the terrific support, they feel the strong solidarity, and they feel the boundless love."
As SAT sets their sites on next "season," juniors Itai Guttman and Dania Tanur will serve as SAT/P4P Co-Presidents. For more information or to make a donation to Students Against Terrorism, visit
studentsagainstterrorism.org
World Affairs Council World Quest Competition 2013 ~~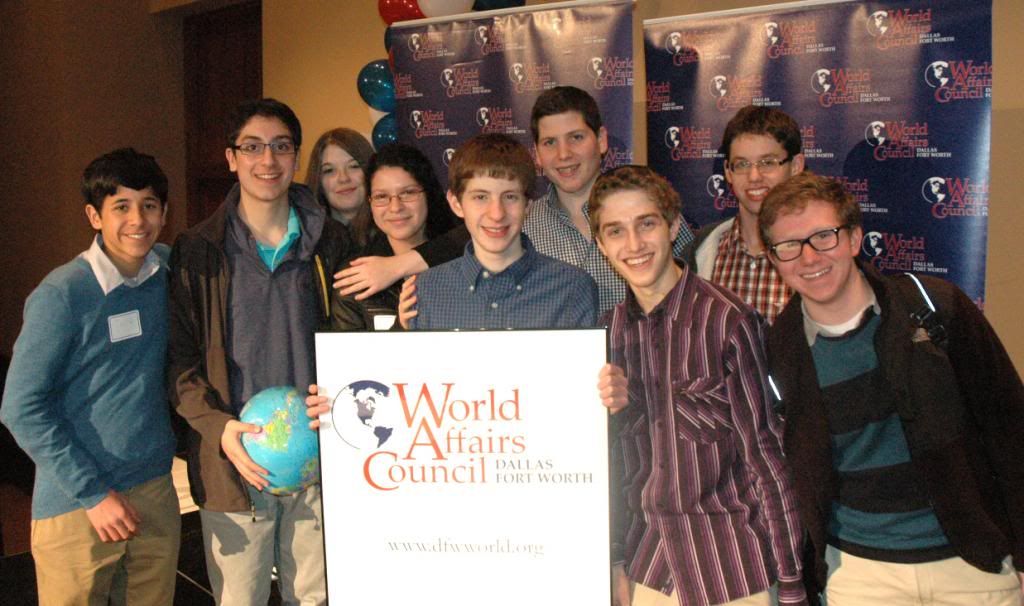 photo courtesy World Affairs Council DFW
A world of congratulations to Yavneh's WorldQuest competitors who competed in the World Affairs Council - World Quest Competition on February 27. With 78 teams and 312 students participating, from 31 DFW-based schools, this was Yavneh's third year to participate in the event.
Competing this year were Jordan Cope '14, Jason Epstein '14, Yosef Presburger '13, and Adam Steinbrecher '14 who finished in 22nd place, Amitai Abouzaglo '16, Jacob Lampert '16, Mitchell Levinson '16, and Benji Zoller '16, who, as a team placed 45th in the competition, and Austin Jacoby '15, Scott Lacritz '15, Logan Luskey '14, and Lexi Riche '14, whose team came in 54th.
School chapters receive a study guide of materials to review, well in advance of the competition, so that students are prepared to answer the 100 questions, 10 each from the categories of Afghanistan/Pakistan, China, the Cuban Missile Crisis, Current Events, Environmental Sustainability, Geography, the Middle East, U.S. Economic Competitiveness, U.S. Education, and U.S. Energy Policy.
"As a club, we'd study articles and websites included in the package from the World Affairs Council, we quiz each other, and spend a lot of time preparing for the competition," said Jordan Cope who founded Yavneh's WorldQuest chapter. "The competition inspires students to learn about different aspects of world affairs that we generally would not learn about. The information we have to study allows us to better understand global issues, cultures and countries that every global citizen should know about."
"I believe that what we learn from WorldQuest will help us as individuals to learn more about what is going on in the world, how to deal with global issues and be successful leaders," said Jordan. "Every global citizen must know what are global issues are so we know how to improve the world most efficiently."
"The last two years, Plano Senior High School has gone on to win the national title, and we hope that the Plano West Senior High School team will follow their lead," said Jennifer Bowden, Director of Education for the World Affairs Council of Dallas/Fort Worth. "Yavneh has had a great start in these first years and we look forward to watching the accomplishments they are reaching, and look forward to continuing our association with the school. They certainly show promise and the future is open to succeed."
The Bulldog Score!!!
Well Wishes & Mazel Tov!
Happy Birthday To:
8
Valerie Lopez
11
Dorit Bracha
12
Hayden Berman & Noah Shore
13
Bonnie Atkins & Carolyn Smith
Mazel Tov To: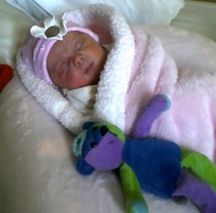 Yanki '98 and Marissa Ribault on the birth of their daughter, Esther Tabitha. Congrats too to baby Esther's paternal grandparents, Monica & Max Ribald.
The Bulldog Score!!!
Lady Bulldog Soccer practices will be held on Mondays and Wednesdays at 5:30pm on the Yavneh Soccer field.


The first game of the Lady Bulldog Soccer team will be on
March 17
at
Hobby Field
. More information to follow.
March of the Living 2013

Yavneh's MOL travelers have partnered with World Wear Project, to provide shoes and clothing for those in need while raising funds for their experience. The collection bin which can accept items
including shoes, clothing, belts, purses, wallets, hats, caps, backpacks, stuffed animals, hard toys and pots and pans is located in the Yavneh parking lot against the back fence.
For more info about Yavneh's MOL tour, visit, www.marchofthelivingdallas.org
Class of '13 University & Israel Program Acceptances
Kol Hakavod to the following students who have received college acceptances and scholarship offers. Updated acceptances are in bold. Seniors, be sure to send notice of your acceptances to
info@yavnehdallas.org
so that we can share your news!
Rachel Chanon ~
Indiana University, University of Denver,
University of Kansas
Sam Coretz ~
Lynn University, SCAD/Savannah College of Art & Design
,
St. Edward's University, University of Arizona, University of Tampa



Tamar Cohen ~

Hofstra University, University of Kansas

Lane Engelberg ~Drexel University (Honors College),
Rochester Institute of Technology,
Southern Methodist University,
University of North Texas,
University of Texas/Dallas,

Karen Folz ~
Southwestern University
, Queens University Belfast,
Southern Methodist University (University Honors Program)
Shelby Gadol

~
Indiana University, Tulane University
Hannah Gartner ~
Arizona State University, Indiana University
San Francisco State University,University of Central Florida,
University of South Florida



Rachel Goodman ~

Indiana University, New York University,

Tulane University, University of Texas (Liberal Arts Honors)

Jordan Haberer ~

Austin College, George Mason University,

Indiana University,

University of Kansas, University of North Texas

Kelly Herson

~

University of Georgia, University of Michigan,

University of Texas, University of Wisconsin

Justin Katz ~

Indiana University

,

Texas

A&M,

University of Maryland,

University of Massachusetts - Amherst (Commonwealth Honors College)


Katie Lerer ~

Colorado College

,

University of Denver


Josh Lynn ~ Colorado State University, Southern Methodist University,
University of Denver

Shea Miller ~ Indiana University, Texas A&M, University of Georgia,


University of Maryland, University of Michigan, University of Wisconsin




Clara Moskowitz ~

University of Maryland (College Park Scholars),

University of Miami, University of Michigan, Northeastern University,
Tulane University

, Young Judaea Ye

arCourse

Yosef Presburger

~ Texas A&M, University of Miami, University of Texas,

University of Texas/Dallas, Yeshiva Mechinat Yeud




Bradley Riche ~

University of Massachusetts/Amherst

,

University of Miami

Kayley Romick ~

Texas A&M, University of Georgia,

University of Texas (Plan II Honors), Vanderbilt University

Rachel Rudberg ~ Austin College, Southern Methodist University,
St. Edward's University

, Texas Christian University,

University of Denver

Max Schnitzer ~ Indiana University, Tulane University



Elie Schramm ~ University of Maryland (Honors College),

Yeshivat Eretz Hatzvi,

Yeshivat Lev HaTorah, Yeshivat Reishit

Rachel Siegel ~

University of Texas (Plan II Honors), Yale University

Yael Spirer ~

Indiana University

Mika Stein ~

New York University


Adam Wilensky ~ University of Kansas



Liora Zhrebker

~

Brandeis University, Indiana University
For more information on any of the programs of

Yavneh's Office of College Guidance, email Allyn Schmucker at
Please send all news and updates for Yavneh Academy's Etone to:
info@yavnehdallas.org
Yavneh Academy of Dallas
12324 Merit Drive Dallas, TX 75251
214.295.3500
www.yavnehdallas.org
Unless otherwise credited, Yavneh Academy's Etone

is written, photographed, and produced by
Deb Silverthorn

Director of Communications & Community Liaison

Yavneh Academy is a beneficiary and partner agency of

the
Jewish Federation
of Greater Dallas