Family Art Night offers families affordable child care for Art Walk
Family Art Night at the Downtown Y is a great option for affordable child care during Art Walk!

Serving children ages 3 months to 12 years, 6-9 p.m., the cost is $10 per child if registered at least 24 hours in advance, $15 per child the day of the Walk. Kids enjoy healthy activities and snacks, story time and a hands-on art project to take home.

Call (417) 862-8962, ext. 149, to register
FFAW Sponsor
FFAW Sponsor

FFAW Sponsor

FFAW Sponsor

FFAW Sponsor

FFAW Sponsor

FFAW Sponsor
FFAW Sponsor

FFAW Sponsor

FFAW Sponsor

FFAW Sponsor

FFAW Sponsor

FFAW Sponsor

FFAW Sponsor
FFAW Sponsor

FFAW Sponsor

FFAW Sponsor

FFAW Sponsor

FFAW Sponsor

FFAW Sponsor
FFAW Sponsor

FFAW Sponsor

FFAW Sponsor

FFAW Sponsor

FFAW Sponsor

FFAW Sponsor

FFAW Sponsor
FFAW Sponsor

FFAW Sponsor

FFAW Sponsor

FFAW Sponsor

FFAW Sponsor

FFAW Sponsor

Greetings!
Always by Ann Marie Rausch, Hearts for the Arts at The Creamery
In February, Art Walk is for lovers: Art Lovers, Music Lovers and, oh yeah, the starry- eyed, hand-holding kind as well!
If there's a chill in the air Feb. 1, consider it just one more reason to cozy up with that special someone as you contemplate the beauties of local art and the romance of the Valentine season in 28 participating venues.
Looking for a one-of-a-kind gift for that certain somebody? Don't miss the
5th annual Hearts for the Arts Exhibition and Silent Auction
at
The Creamery
, and the
Fresh Gallery 4th Anniversary Silent Auction
at
Fresh
.
Holistic Hummingbird by Rachel Brown at Hawthorn Galleries
Meanwhile, this month's shows run the gamut, from
Mission Honduras
at
Abundant Life Covenant Church
and a broad palette of amazing art at
Hawthorn Galleries
, to the not-for-children show
Per(your)Version
at
Good Girl Art Gallery
, the monthly
TAG Magazine Release Party
at
TAG Media
and awesome new shows at our
Drury, Evangel, MSU
and
OTC
member galleries.
First Friday Art Walk is also proud to announce that it has AGAIN been named a
417 Magazine Best Place to Be Seen
. Thank you 417 Magazine, and especially 417 readers, for this wonderful honor!
Abundant Life Covenant Church
Abundant Life Covenant Church
, 157 Park Central Square, presents
Mission Honduras!
With images from members of Abundant Life mission team from their recent trip to minister to the people of Honduras. Plus, enjoy LIVE music and FREE refreshments. (417) 864-4971
www.abundantlifecovenantchurch.com
Office hours 9-4:30 p.m. M-F; Services 7:30 p.m. W, 10 a.m. Sun
Art Inspired presents Life in Motion
Canvas Welcomes Artist Keenan Scott
Canvas
, 315 South Avenue, proudly presents
Featured Artist Keenan Scott
in February. Keenan is a mixed media artist whose work has graced Canvas for some time. Usually working in large scale, Keenan is known for
his attention to detail and his lively ideas for displays of thought. Canvas has also launched a new arts emphasis titled
8x10 Focus
. This one-hour arts program will feature different area artists each month who will focus their artistic discipline on a chosen word. The completed 8x10 Focus projects will be featured in a themed program on the third Friday of each month. Class Act Promotions is also glad to promote its monthly program of staged readings from "Buffy the Vampire Slayer" and "Star Trek" every third Saturday. (417) 869-4138 Open on First Fridays and by appointment
The Creamery presents Hearts for the Arts
The Creamery Arts Center
, 411 N. Sherman Parkway, presents the
Fifth Annual Hearts for the Arts Exhibition and Auction
. Online bidding began Jan. 11 on 55 original, heart-themed artworks featured in Springfield Regional Arts Council's yearly display and silent auction. Bids start at $10 and increase in $5 increments. The event culminates with a public reception
6-9 p.m. Feb. 1 during First Friday Art Walk. All art is donated by area artists. Funds raised go to support SRAC's year-round arts education programming, including Free Art Day, Growing Up in the Arts, Vincent Van GOAT and field trips to The Creamery Arts Center.
www.SpringfieldArts.org
Open 9 a.m.-5 p.m. M-F; closed major holidays
DB Design Salon & Art Gallery
Drury Pool Art Center Gallery: Rhizome
Drury Pool Art Center Gallery
, 940 N. Clay St., presents
Rhizome
, featuring the multivalent and wide-ranging work of multidisciplinary artist Blaine Whisenhunt. This exhibition features recent work that evolved from an examination of the shares language of art, architecture, math, science and culture, capturing the artist's work in a state of transitioning modalities. "Rhizome is both modality and metaphor, as structure of both society and mind, as a nonhierarchical emergent body of work." - Joseph Blaine Whisenhunt. (417) 873-7263
www.drury.edu/pacgallery
Open 8 a.m.-5 p.m. M, T, W, F; 8 a.m.-8 p.m.
Evangel University Bellwether Gallery
Farmers Gastropub: Live Artist Sketching
Farmers Gastropub
, 431 S. Jefferson, Ste. 160, presents
Artist Bill Baunach Sketching Live
during the Feb. 1 Art Walk. Farmers Gastropub is a great place to start or end your First Friday Art Walk with a burger and a pint! Named "Best British Restaurant in the World" by The Telegraph. (417) 864-6994
www.farmersgastropub.com
Food service 11 a.m.-9 p.m. M-Th, 11 a.m.-10 p.m. F-Sat, 11 a.m.-3 p.m. Sunday
Fresh Gallery: Anniversary Silent Auction
Fresh Gallery
, 400 W. Walnut, presents the Fourth Annual Fresh Gallery Anniversary Silent Auction on Feb. 1. Wish Fresh a happy anniversary, and bid on your favorite works in Fresh's fabulous silent auction, featuring all-original art by regional talents. A cooperative gallery of fine art and craft, Fresh features works in a wide variety of media; choose from paintings, jewelry, pottery, woodcarving and more, plus beautiful art cards and gift items. www.freshgallery.org (417) 862-9300 Open 11 a.m.-5 p.m. T-Sat,
11 a.m.-10 p.m.
during Art Walk
The Gillioz Theatre: First Friday Live!
Art Walk sponsor the Gillioz Theatre is proud to present First
Friday Live
! an art-and-music experience. This month's First Friday Live! features art by Painter Jake Bush and Southern Rock by The Bootheel: doors open at 8 p.m.; the music starts at 9:30. The concert is free for age 21 and up; $3 for under 21. www.gillioz.org
Good Girl Art Gallery: Per(your)Version
Good Girl Art Gallery
, 325 E. Walnut St., Ste. 101, presents an
adults-only show
that is NOT appropriate for children:
Per (your) Version
by Artist Michael Kemp. "Le Miroir Noir, held up to each of us, reveals the true reason for our society's 'unhealthy obsession' with fantasized, high-gloss sex, over-the-top violence and 'insanity' that appeals to nearly every individual on one level or another: the complete freedom to do what we wish, regardless of others or the consequences. These 'perversions,' in fact, are a perfectly natural outlet, distancing ourselves from these avatars of the darker angels of our true nature by permitting ourselves the lucid dream that has become our pornography, our tales of vengeance, justice and death." (417) 865-7055
www.goodgirlartgallery.com
Open 11 a.m.-7 p.m. T-Sat
Hawthorn Galleries Inc.: Fresh & Original
Hawthorn Galleries Inc.
, 214 E. Walnut St.,
Send Up a Prayer by Lisa Esposito
showcases a fresh and ever-changing selection of original artworks, including paintings, sculpture, ceramics, glass and jewelry. Exhibitions rotate approximately every month, with a constant inventory of gallery favorites on hand at all times. (417) 866-6688
www.hawthorngalleries.com
Open 10 a.m.-6 p.m. T-F; 1-5 p.m. Sat
The History Museum on The Square
The History Museum for Springfield-Greene County
, 155 Park Central Square, presents
Sun, Sports and Summer Fun: A Celebration of the 100th Anniversary of Springfield-Greene County Parks
. Take a step back in time and see how our parks have contributed to the community and its people for over 100 years. Enjoy amazing images and artifacts of sports, picnics, boating, playgrounds, wild animals, camps, caves, springs, ice skating, lakes, swimming, amusement rides and skating rinks. Free admission during Art Walk! (417) 864-1976
http://springfieldhistorymuseum.org
Kiss My Gas Scooters!
Kiss My Gas Scooters!,
212 S. Campbell, presents
Art by Stephen Craig, John Payne, Brian Mooney and Amber Dougan
, plus enjoy the latest models of scooters and accessories, and apparel for the well-dressed rider.
www.kissmygasscooters.com
(417) 863-9600.
MSU Brick City Gallery: Other Artifacts
Looky by Chad Woody
MSU Brick City Gallery
, 215 W. Mill, presents Artist Rodney Frew in the West Gallery, and his former students Marcus Howell and Chad Woody in the East Gallery in a show titled
Prints, Drawings and Other Artifacts
. (417) 829-5092
http://art.missouristate.edu/148370.htm
Open 1-6 p.m. M-Sat, closed Sunday, Monday and University holidays
MSU Center of International Programs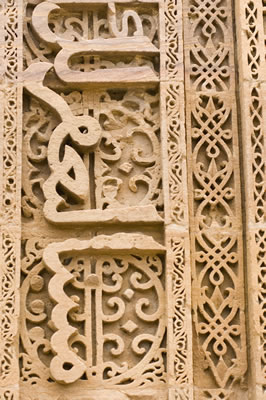 MSU Center of International Programs
, 301 S. Jefferson, in the Jim D. Morris Center, presents
The Country of Morocco
for the Feb. 1, 2013, First Friday Art Walk. (417) 836-3733
http://international.missouri
state.edu/
MSU Student Exhibition Center
MSU Student Exhibition Center
,
838 E. Walnut St.
, presents The Foundations Exhibition for the Feb. 1 First Friday Art Walk. One of the most interesting yearly exhibits at the center, the Foundations Exhibit features works from beginning level classes that demonstrate students' understanding of various artistic concepts. Works featured come from Art 100: Two-Dimensional Design; Art 101: Three-Dimensional Design; Art 115: Drawing I; and Art 215: Drawing II.(417) 836-6999 www.sec.missouristate.edu Open 1-5 p.m. T-Sat, closed major holidays and University holidays
Obelisk Home: Janene Moser - Just Being
Obelisk Home at the Inspired Commerce Building, 214 W. Phelps, presents Just Being: The Art of Janene Moser. "It seems to me we are all looking for stillness, a
Hilltop Town by Janene Moser

time when the mind stops its incessant chatter and when there is a sense of no time,k no judgment, no self-concern. When I paint, I find myself experiencing just being. There is only the process of painting: color juxtaposing, shapes appearing, mood being evoked. There is no self-consciousness, there is no painter, there is only painting." - Janene Moser
(417) 616-6488 www.obeliskhome.com
OTC Fine Art Gallery at The Gillioz
OTC Fine Art Gallery at The Gillioz, 325 Park Central East, Third Floor, kicks off the spring 2013 semester with its Annual Fine Art Faculty Showcase. The gallery will present original artworks by full-time and adjunct faculty. A wide variety of mediums and techniques will be on display, such as drawing, painting, printmaking, photography and mixed-media assemblage. Among the
Aversion by Megan Frauenhoffer
featured instructors are Tom McCune, Cathy Clemens, Kat Allie, Cynthia Moore, Megan Frauenhoffer and Jim Delgadillo. OTC Fine Art Gallery will also feature a unique "green" or upcycled metal sculptures from guest artist/welding instructor Tom Stage. Join us for an evening of warm camaraderie with conversations about artwork, process and technique, as well as sources of inspiration. (417) 447-8873
http://www.otc.edu/finearts/finearts.php Open 9 a.m.-6 p.m. M-Th; 9 a.m.-3 p.m. F; and 9 a.m.-10 p.m. on First Fridays
Park Central Branch Library

:

Photography
Park Central Branch Library, 128 Park Central Square, presents Photography by Amber Dougan and Kelsea Schreiber, plus don't miss the First Friday Art Talk by Caitlin Golike on the topic of Art Deco Furniture: A Reflection of the People, Style and Culture of the "Time Between the Wars." Photographer Amber Dougan converts the world of fairy tale princesses into modern society with Princesses in the Modern World, while Kelsea Schreiber invites viewers to Take a Walk in My Shoes, a humanizing portrayal of the area's homeless residents, presented in coordination with Council of Churches of the Ozarks' Homeless Services. (417) 831-1342 www.facebook.com/parkcentrallibrary Open 8:30 a.m.-9 p.m. M-Th; 8:30 a.m.-10 p.m. F-Sat
Revel Advertising: The Collaborative
Revel Advertising at the Inspired Commerce Building, 214 W. Phelps, continues to show works from The Collaborative, an installation featuring 13 fantastic local artists previously shown at the Inspired Commerce Building. (417) 368-6966 www.reveladvertising.com
RSVPaint: Swirling Turtle Painting Class
Swirling Turtle

RSVPaint, 420 S. Campbell, Ste. 1, a proud Art Walk sponsor, will be open to the public from 6 to10 p.m. while artist Rebekah Polly teaches a two-hour BYOB painting class featuring her painting, Swirling Turtle, from 6:45 to 9 p.m. Stop by to see what RSVPaint has to offer. If you'd like to take the class, RSVP at http://www.rsvpaint.com/event/swirling-turtle-2/. Cost is $35 in advance. Walk-ins are welcome, space permitting, at a cost of $40 cash. Come paint with us! (417) 569-4492 www.RSVPaint.com.
Springfield Brewing Company: Variety
Springfield Brewing Company, 305 S. Market Ave., presents A Variety of Artwork for the Feb. 1 Art Walk. Enjoy the Brewing Company's new display space, and check out their great menu and variety of unique, locally brewed beverages and featured seasonal brews. 417-832-8277 www.springfieldbrewingco.com
Springfield Hot Glass: Hearts & Flowers
Springfield Hot Glass Studio, 314 S. Campbell Ave., presents its 10th annual demonstration of Glass Hearts, Flowers, Perfume Bottles & Vases, just in time for Valentine's Day! (417) 868-8181 www.springfieldhotglass.com Open 10 a.m.-6 p.m. T-Sat
Springfield Pottery: The Best in Fine Craft
Springfield Pottery, 416 S. Campbell Ave., is a fine craft gallery and community clay center that features some of the best examples of fine craft in clay, wood, metal, glass, fibers, photography, printmaking and jewelry by over 45 local, regional and national artists. (417) 864-4677. www.springfieldpottery.com Open 11 a.m.-6 p.m. T-Sat
Art Walk Live! at TAG Media
TAG Media, 334 E. Walnut, and University Plaza invite you to Art Walk Live! Enjoy live music, local art and a TAG Magazine Release Party each First Friday. Shuttle service provided from UP to TAG Media. (417) 501-8605 http://tagsgf.com
Art Walk Live! at University Plaza Hotel
University Plaza Hotel and Convention Center, 333 John Q. Hammons Parkway, in partnership with member TAG Media, invites you to enjoy Art Walk Live! University Plaza has expanded its display space to include the Terrace Grille area. Enjoy a reception for University Plaza's newest art collection, featuring fine artwork by local artists Daniel Flodin, Mary Hamilton, Brian Mooney, Justin Gault, Carl Glasemeyer and John Payne, plus live local music, live art, live food demonstrations, Springfield Brewing Co. beers and infused cocktails in Springfield's classiest atrium. When you're ready to continue your Art Walk, jump on the UP shuttle to TAG Media HQ for live music, art and the monthly magazine release party. You'll be right at the heart of the action to continue your night; then catch the shuttle back to UP to pick up your car. (417) 864-7333 www.upspringfield.com
I look forward to seeing you downtown this Friday!

Sincerely,


Clarissa French
First Friday Art Walk