Print and audio books,


music, video, and more!
PLUS, e-books
downloadable to most e-readers!
Store Hours

10am-5pm
Monday-Saturday
10am-3pm
Sunday
Featured Title

Bouchon Bakery
by Thomas Keller
Published 10/23/12
Price: $50.00
If you enjoyed Thomas Keller's last cookbook, Ad Hoc at Home, this one is certain to please you just as much. Not only does this book contain recipes for deliciously sinful baked goods, there are anecdotes, instructionals, and even a few science lessons! Did you know that using butter in a tart dough is actually shortening the long gluten strands? Neither did we! With everything from dog treats to streusel to baguettes and pretzels, from sweet to savory, all taste buds will appreciate this book.
As with Keller's previous book, the photography is as glorious as the recipes. This is a perfect gift idea for those cooks and bakers in your life.
Featured Title

Flight Behavior

Barbara Kingsolver

Published 11/6/12

$28.99 (Hardcover)

In her latest novel, Flight Behavior, Barbara Kingsolver weaves a complex tapestry of events that forever changes the life of her main character. Set in the Appalachian mountains of rural Tennessee, Kingsolver uses her mastery of storytelling to take the reader on a journey about one woman's yearning for a better life, adds a scientific element with a detailed analysis of a wayward Monarch butterfly migration, and stirs in the prospect of global warming being the cause of profound changes in nature. While she struggles with the daily battles of survival on a failing farm, millions of Monarch butterflies arrive and then she is given the opportunity to help in the scientific exploration of why they chose this place to spend the winter. Thus begins her discovery about what path she wants to pursue and she gets her strength from watching the power of these butterflies as they struggle to survive. Kingsolver is able to paint a very believable story which contains elements of hope and courage in the face of what seem to be overwhelmingly negative odds.

Greetings!




November. A month of thanks. From our Veterans to our Thanksgiving tables we set time aside for gratitude. Here at the bookstore we have much to be thankful for. Our business has continued to grow, our staff has been sensational, and our customers are a constant source of inspiration and support. We continue to learn from our bookseller colleagues, our publishers and distributors, and, especially, our author friends. We did not build this alone. We are grateful to one and all!

November also leads us into the time of giving. Not surprisingly we think books are a great and lasting gift. Whether infant or centenarian there is just the right thing. For the hunter, the chef, the poet, the child, the sports fan, the teen, the history buff there is just the right thing. There is just the right thing for just about everybody.

Personalized with a note, a gift book can last a lifetime or more - we have books at home signed to ancestors in the 1800's. Below are some ideas that may be just the right thing for someone or might lead to just the right thing. Come in and look around!


Happy reading,
All of us at AIB
What we'd recommend...
For the Hunter
History Afield: Stories from the Golden Age of Wisconsin Sporting Life by Robert Willging
Stories of Wisconsin sporting history, highlighting the hunt for waterfowl, upland birds, and deer; trout fishing in wild north Wisconsin rivers; and recreating at early Wisconsin lakeside resorts.
For the Scholar
Thomas Jefferson: The Art of Power by Jon Meacham
Thomas Jefferson: philosopher and politician. Philosophers think, politicians maneuver - Jefferson mastered both. That is the Art of Power. Meacham brings to life this extraordinary, renaissance man.
For the Child
A Perfect Day by Carin Berger
Exquisitely illustrated, this is the perfect book for the perfect winter day! "It snowed. And snowed. And snowed. After it snowed, everyone bundled up and went outside to play. You come too!" Ah! Remember those days?
For
the Chef
Flour Water Salt Yeast: The Fundamentals of Artisan Bread and Pizza by Ken Forkish
Nothing says "Holiday" like a fresh, crispy slice of homemade bread or steaming hot roll. Forkish's recipes are clear and reliable and geared to home bakers at all levels of skill and experience. And don't forget the pizza!
For the Sports Fan
When Pride Still Mattered: Lombardi by David Maraniss
This classic Packer story and its protagonist Vince Lombardi still resonate and define why this small-town team remains the envy of the NFL. Leadership, discipline, perseverance, and teamwork led - five NFL championships.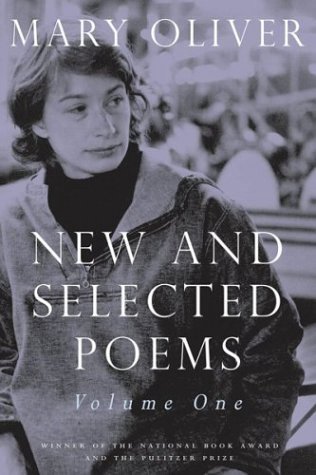 For the Poet
New and Selected Poems (Vols. 1 & 2) by Mary Oliver
Even in the depths of an urban winter, the poetry of Mary Oliver can transport one deep into the stillness of the natural world. Whether for an old poetry hand or a novice these two volumes (separate or together) capture the essence of the art.
For the Hibernating Golfer
From Fields to Fairways:Classic Golf Clubs of Minnesota by Rick Shefchik
Woodhill, Golden Valley, Minikahda, White Bear, Somerset, Interlachen, Midland Hills - all arcane names that will warm the heart of the hearth-bound golfer.
Stories and photos date back to 1893 in this the definitive history of Minnesota golf
.
Upcoming events
Joint Poetry Reading with Hope McLoed and Diana Randolph
When: Saturday, December 1st, at 2pm
Where: Big Water Cafe & Coffee Roasters, with signing to follow at Apostle Islands Booksellers
Join us at Big Water Cafe & Coffee Roasters as we celebrate the art of poetry! Both Hope and Diana are accomplished poets and artists. Enjoy hearing some of their poetry and be part of a discussion about their work.
Hope McLeod, author of The Place We Begin, is a Staff Writer for The Bayfield County Journal in Ashland, Wisconsin, and a contributing writer to Wisconsin Trails Magazine, Home Education, and Verse Wisconsin. "Poetry is the pause I take at the end of a long sentence," says Hope. Though she's been writing poems since she was ten, this is her first chapbook.
Diana Randolph, author of Beacons of the Earth and Sky - Paintings and Poetry Inspired by the Natural World. Diana Randolph of Drummond, received a B.A. in art from Northland College and has been a professional artist for over 30 years, represented by galleries including Stone's Throw Gallery of Bayfield. Her poetry book Beacons of the Earth and Sky, which includes her painting images, is her 2nd book published by Savage Press. Her first was a small chapbook published in 1999.
A closing thought...

This month's closing thoughts are provided by Mary Dougherty. Mary lives in Bayfield with one husband, five kids, four dogs, a kitchen full of good food & wine and an amazing cast of characters around her table. Mary is the author of The Cookery Maven blog - an interesting and thought provoking blog about food, wine, life in a small town, and so much more!
"I walked the dogs this morning and immediately beat a hasty retreat from the cold and windy weather outside my door to find a hat and mittens. It's hard to believe I planted the last of my garlic yesterday in the garden. Winter is making her presence known and I have to admit, I'm excited to reacquaint myself with soups and stews, woodstoves, slippers, saunas amidst snowflakes and of course, the holiday season. While I love the hustle and bustle of Thanksgiving and Christmas, it's the traditions and sacred space we create with our
friends and families that resonate most deeply with me. Traditions are important- they bring the past forward and build a foundation for the future. Here's to a holiday season filled with family, friends,
cherished traditions, snowy evenings, fires in the hearth, good books
and fantastic meals surrounded by those you hold dear."