The INSIDER
Vol. I, Issue VII
President's
Message
by Kirk Duffy, Hawthorne Memorial Park
I hope all of you had a wonderful summer! The kids are back in school and fall is in the air.
First, I want to give a big shout-out to Jack Harding from New Tacoma Cemeteries and Funeral Home: After 53 years in our cherished profession, Jack's decided it's time to stop and smell the roses somewhere other than in the cemetery...
So even as we say a fond "see ya later!" to Jack, congratulations to Ron Messenger in his new role as President and New Tacoma. (article follows)
For all of you who attended the WCCFA/WSFDA joint convention in Coeur d'Alene, thank you. Also a big thank-you to the suppliers who attended and their financial support.
Signet Supply
Milne Construction
Oregon Memorials
Puyallup Casket
Federated Insurance
Purple Cross
Matthews Bronze
Quiring Monument
Cold Spring Granite
Batesville Casket Co.
Forethought Financial Group
Deaton Kennery
Automatic Wilbert Vault
Messenger Corp.
Premier Memorial
SightLife
ASD (Answering Service for Directors)
Western Medical
Dodge Co.
FuneralNet
LifeNet Health
If you didn't see any of your fellow cemeterians or funeral directors from your area at the convention, please take a moment to visit with them. If you feel comfortable enough, ask them why they didn't attend, and what would make them want to attend a future convention. That would be tremendously helpful to us on the convention committee.
I would like to introduce you to our 2012-2013 WCCFA officers and board members:

RETURNING OFFICERS:
Kirk Duffy, President (Hawthorne Memorial Park & Funeral Home, Mount Vernon)
David Ittner, Vice President (Fairmount Memorial Association, Spokane)
Greg Simard, Past President (Associated Catholic Cemeteries, Seattle)
RETURNING DIRECTORS:
Pat Hollick (Sunset Memorial Gardens & Einan's Funeral Home, Richland)
Scott Sheehan (Evergreen-Washelli Memorial Park & Funeral Home, Seattle)
David Salove (Sunset Hills Memorial Park & Funeral Home, Bellevue)
Clarke Thomson (Sunset Hills Memorial Park & Funeral Home, Bellevue)
NEW DIRECTORS:
Craig Hudson (Mountain View Cemetery, Auburn)
Denny York (Fairmount Memorial Association, Spokane)
Erik Fermstad (Automatic Wilbert Vault, Tacoma)
We'll introduce our new directors in more detail in future issues of the Insider.Thank you to our officers and board for your time and knowledge.
The WCCFA board meets four times annually:
Once in March the evening before the Spring Conference
Twice during the Annual Convention
Once in November
To better serve our membership, we want to hear from YOU. Please let us know if there are services or information you want that the WCCFA can provide.
I'll look forward to seeing many of you at our 2013 meetings: Spring Conference, mid-March (date TBA) in Lynnwood, and Annual Convention with the WSFDA, Aug. 22-25 at the Suncadia Resort in Cle Elum.
I wish you all the best for the upcoming months through the holidays. Thank you for allowing me to serve as your 2012-2013 association president.
Kirk
___________________________________________________________________

_
___________________________________________________________________

_
Surprise!
Jack Harding retiring!!
In a surprise announcement sent out to his co-workers, here's how Jack announced his retirement:
To: All Staff
Date: July 27, 2012
Today I am announcing my retirement as President from New Tacoma Cemeteries & Funeral Home. I have worked here 53 years and will miss the day to day operations but I also look forward to the things to come. I have many plans and projects! I will be retiring at the end of September and will remain on in an advisory capacity.
Ron Messenger, formally of Mountain View Funeral Home, will be taking on the job of President.
I want to thank you for your friendship, dedication and commitment to the company.
Sincerely,
Henry "Jack" Harding
We had planned to present a retirement award and Life Time membership to Jack during the Convention but he didn't stay long enough, so we'll be mailing the plaque to him.
A long-time friend and colleague had sent some thoughts to be shared during the convention but since Jack wasn't there to hear them, we'll share them here:
Jack, you have always been an inspiration and an innovator. You have willingly shared your knowledge and have been a great sounding board. I could always depend on you for a candid, to-the-point answer. Your devotion to our profession and the WCCFA should be apparent to all and no one is more deserving of a life-time membership.
Here's a piece of advice for some of you new to our profession: Take the time to pick the brains of people like Jack Harding before they get retired and too busy playing. They have a lot to offer.
Jack, we had talked more than once about what retirement would be like. It is one of those things we tend to step into with some apprehension. But after I made the leap, I found myself wondering why I didn't do it sooner. Retirement Rocks, Jack, and I know that IF you finally make the move you are gonna love it!
You're the BEST Jack! Rock On!
Duane Broyles
Happy Old Retired Guy
Editor's comment: On a personal note, Jack was one of the very first people I met in the Washington state death-care community, probably over 30 years ago. He always has a smile and a wry comment for everyone, and I've always enjoyed spending time with him. Jack: I'll miss you!
___________________________________________________________________

_
Behind the eyes of a jury:
an in-depth case study of a cremation gone wrong
Author Poul Lemasters, Esq.
We constantly hear about the risks involved in handling cremations. We talk about what to do to reduce our liability exposure. We speculate about all the things that could go wrong and the damage that could be inflicted on our businesses and our reputations.
But all of these discussions among death-care professionals and the lawyers who advise them are missing an important ingredient: the views of the people who decide our fate. In other words, jurors.
We read about jury verdicts in cremation lawsuits, but we never get a chance to talk to the jurors involved and find out what they hear, what they talk about in the jury room, what they speculate about and how they react to the evidence they hear.
We decided to do something about that.
At the 2012 ICCFA Convention & Expo in March, I decided to forego my usual lecture and instead recruit a group of death-care professionals to present a mock cremation trial. What made this session unique was not the people involved or the facts of the "case," but the fact that there was a jury.
We could have asked some convention attendees to act as the jury, but we wanted to use "real people," the type of people who would be eligible to serve on such a jury. Using Craigslist (believe it or not!), we found qualified people living in the Las Vegas area who were willing and able and even eager to listen to us present our case and then to deliberate and reach a verdict.
The jurors were all outside the death-care profession. They had no information about cremation other than general knowledge and no prior knowledge of the facts of the case they would be judging. Our jury was truly a blank slate, and we were interested to hear the jury members' unbiased opinions about our case.
We decided to make the case simple and straightforward, since the jury would not have hours to deliberate. We also avoided making it an outrageous case, a case of wrongful cremation or a deliberate wrongful act.
Instead, the case focused on a simple mistake, a mistake anyone could make. It also involved everyone who might be involved in the cremation process: a funeral home, a crematory and a cemetery.
The facts of the case
In 2010, the husband of the plaintiff (played by Christine Toson Hentges, CCE) was killed in a tragic car accident. The plaintiff chose cremation for her husband and completed all the paperwork. Through the defendant funeral home (Gary Freytag played the owner of the fictional Freytag Funeral Home, the plaintiff had arranged for the cremated remains to be placed into a simple white marble urn at the crematory and then transferred directly to the cemetery.
Freytag Funeral Home transferred the remains of Hentges' husband and of one other decedent to the crematory on the same day. Both decedents were to be placed in identical white marble urns. The Oakhaven Crematory (Corey Gaffney played the owner of the fictional crematory) conducted both cremations and placed both decedents' cremated remains into white marble urns.
The correct cremated remains went into each urn, as indicated by the ID discs with the cremated remains and the labels on the bottom of the urns, which matched. So far, so good. But when the two identical (except, of course, for their contents) urns were delivered by the crematory to the Freytag Funeral Home in one case and Memorial Cemetery in the other, the accompanying paperwork was somehow switched.
The urn that held the remains of the plaintiff's husband was delivered to the funeral home, along with the paperwork indicating it was the urn containing Mr. Smith's remains. Smith's urn, along with the paperwork for Hentges's husband, was delivered to Memorial Cemetery, where Hentges had chosen permanent memorialization for her husband.
At Memorial Cemetery (the manager of which was played by April Remedies), staff checked the paperwork and saw that it was for Hentges's husband and that the urn was a white marble urn. They did not look at the label on the bottom of the urn or otherwise verify its contents beyond looking at the (wrong) paperwork.
Memorial Cemetery accepted the urn from the crematory driver and placed it in the selected niche in preparation for the memorial service, held under the supervision of Freytag Funeral Home staff.
The driver took the second urn to Freytag Funeral Home, where staff also checked the paperwork without examining the urn beyond noting that it was a white marble urn. Freytag staff accepted the urn from the crematorium's driver and placed it in the funeral home's holding room.
A year later, Freytag Funeral Home staff was going through inventory and realized the cremated remains in the white marble urn were still unclaimed. This time, someone looked at the label on the urn and realized it belonged to Hentges. The funeral home immediately sent her a letter informing her that she needed to pick up her husband's cremated remains.
Upon receiving this letter, Hentges called the funeral home and reminded them that someone from Freytag had been at the memorial service held at the cemetery and had seen the urn in the niche. An investigation involving the funeral home, cemetery and crematory ensued and it was finally determined that the wrong urns had been delivered to the funeral home and cemetery.
Hentges contacted her attorney (played by me) and I filed a lawsuit against Freytag Funeral Home, Oakhaven Crematory and Memorial Cemetery. Defendants retained an attorney (played by Don Ferfolia, Esq.) and the case proceeded to court (presided over by Judge Julie A. Burn, CCrE, CSE).
___________________________________________________________________

_
Funeral burglary ring leader sentenced to 3 1/2 years
By Eric Stevick, Herald Writer
EVERETT - In the end, the prosecutor and defendant could agree on one thing: Tyler Chase ought to be ashamed.

The Lake Stevens man was the leader of a burglary ring that invaded homes left empty while their occupants attended family funerals

He apologized to his victims during his sentencing Monday in Snohomish County Superior Court.

"I am ashamed of myself," Chase said. "These were despicable crimes."
He'd get no argument from his victims. Nor from Judge George Bowden who handed down a 3 1/2-year prison term, the maximum allowed under state sentencing guidelines.

Chase, 32, and other burglars scoured funeral information that appeared in newspaper obituaries to find their victims.

Ten residential burglaries were identified as being part of this scheme, Snohomish County deputy prosecutor Craig Matheson wrote in court papers.


Four other people have been arrested for investigation of related allegations, such as possessing stolen property. That included co-defendant Michelle Herrera, who was given a prison term of 2½ years, also the maximum she could receive.

Chase admitted to breaking into two homes and possessing or selling loot from four others.

John and Danutsia Burgy were among his victims.
Chase acknowledged that he possessed and sold property belonging to the Burgys. The Marysville couple were attending a funeral for John Burgy's mother March 23 when someone broke into their home and stole two safes and valuables worth roughly $400,000.

The most precious item to the couple, though, was a piece of the uniform Danutsia Burgy's father, a Polish resistance fighter, was forced to wear as a Nazi prisoner at the Buchenwald concentration camp during World War II.

The tan fabric was stenciled with his prisoner identification number.

Herrera told a detective that the cloth was flushed down a toilet.

Danutsia Burgy told the judge Monday that she can no longer fulfill a promise she made to her father, who lives in Seattle, of making sure the cloth was passed down to future generations.
Other family heirlooms - jewelry, documents, an ancient coin dating back to the times of Alexander the Great - are gone, too.

"Every item had a story, a legacy," she said.

John Burgy described Chase as "the consummate predator" who singled out the "weak and defenseless."

The crimes created community outrage - a collective fear that reminded him of a time in the 1990s when he was Everett's fire marshal and arsonist Paul Keller was setting fires in and beyond Snohomish County, John Burgy said.

Several of Burgy's firearms are missing and he fears they have been sold or traded to felons, keeping the crime rippling through the community.

The Burgys said they lost much more than treasured possessions. They were stripped of memories and a sense of security.
"He has turned our lives completely upside down," John Burgy said.


Defense attorney Donald Wackerman asked the court to give his defendant an alternative sentencing that would send him to prison, but also provide drug treatment. Chase started using drugs at the age of 15 and his addiction has cost him a decent-paying job as a roofer, a marriage and time with his child.

"There is a chance to make something positive out of this," Wackerman said.

In apologizing, Chase said he is ashamed.

"There is nothing I can do to take back these acts," he said. "There is nothing I can do to make things right."

Judge Bowden said he hopes Chase will get drug treatment, but he needed to be sentenced to the maximum.

"In this case, I think accountability has to be the order of the day," the judge said.

Eric Stevick: 425-339-3446, stevick@heraldnet.com
Article from the Herald for Sept. 10, 2012
___________________________________________________________________

_
___________________________________________________________________

_
Washington State Cemetery Owners Association Bulletin
October, 1938
Officers for 1938 - 39:
Pres.-Frank G. Matthews, Riverside Park Cemetery, 504 Empire State Building, Spokane.
VP-Fred W. Schwab, Mountain View burial Park, Route Number One, Box 42, two,.
Secretary-G.E. Hayes, Calvary Cemetery, 5041 35th Ave. and. N.E., Seattle
Assistant Secretary-Percy F. Thomas, Lake view Cemetery, 1601 15th Ave. N., Seattle.
Board of Trustees-Frank G. Matthews, Fred W. Schwab, G.E. Hayes, A.J. Clawson, Holy Cross Cemetery, 1115 W. Riverside, Spokane and Ernest O. Badgley, Terrace Heights Memorial Park, Yakima.
*****
As directed by the convention at Tacoma, the secretary has sent a questionnaire to Eastern Washington members asking expressions as to choice of meeting place for the 1939 pension.
Mr. Bohl voted for Yakima but Mr. Badgley of that place wrote us that it did not seem practicable to hold the convention there.
Mr. Matthews replied that "Representatives of the four Spokane cemeteries met and discussed the situation at that length and voted unanimously for Seattle."
The Board of Trustees will no doubt give consideration to this question of the next meeting place before long and announcement will be made in the next bulletin.
*****
We are glad to learn that the injuries sustained by the two daughters of Mr. and Mrs. Matthews in the automobile accident on the evening before the convention opened were not as serious as at first. Our congratulations go to the whole Matthews family.
*****
PRESIDENT'S MESSAGE
According to reports the 1938 convention in Tacoma was a tremendous success and I want to congratulate Mr. Burnaby and Mr. Schwab on a good job well done.
Having to leave before the business sessions was a bitter disappointment to my wife and me. The unfortunate accident to our girls which made our sudden departure necessary, happily proved less serious than first feared. Except for one or two scars they are quite fit again. We were deeply touched by the many messages expressing sympathetic concern, and we thank you all.
Much has been achieved in the few years that have elapsed since the Washington state cemetery owners first organized. However to rest on our laurels now would be suicidal. We must forge ahead to better and finer accomplishments. While I feel there are others much better able to cope with the responsibilities that go with the office of president, I deeply appreciate the honor and accept the more readily because of my intense interest. I promise to carry on to the best of my ability, confident that I shall have the utmost consideration and loyal support of every member of the organization.
Close observation reveals that those most successful in any business are those most active in associations organized for constructive cooperation. Constructive cooperation supplants destructive competition. An article in a recent issue of the "American Cemetery" echoes my sentiments very closely:
"In our school of experience it has been found that constructive cooperation pays dividends of value both commercially and sentimentally... Concerted effort or cooperation to be wholly successful must be selfish and altruistic service. Man cannot cooperate successfully if the sole bond between them is self interest."
To us is commissioned the responsibilities of providing and maintaining hallowed spots, to comfort the living and that precious memories may be revered. Such responsibilities inspire us to do our best.
This is your organization and while President I shall try to do as you wish. However I am convinced that if our activities are limited to the short time spent attending the convention once a year, our progress will be likewise limited. There are many phases of our work that merit further study--sales, collections, credits, service, etc. Why not start now? As your studies progress, make notes and be ready to give the benefit of your conclusions when we convene next year. The mere process of thinking these things through will have definite value to you, even though you do not choose to share the results with us. I am positive there is not one among you who cannot teach the other something, so please don't be backward at coming forward. The Bulletin is yours. The convention floor is yours. If you have problems send them along. Your president is as near as your mailbox. Of course, I cannot presume to solve your problems, but I'll do my darndest to find someone who can.
Frank G. Matthews, president
*****
If Ernest Badgley knew how many times he was inquired for at the convention and how much his presence was missed he would never be absent from another meeting of the Association. We hope he is saving his pennies so that he and Mrs. Badgley may be with us next year.
We missed too, Sellers and Gensinger from Wenatchee. They were hosts to the convention in 1935 and all of us remember with pleasure that convention which their efforts made so successful.
Sullivan and Kratzberg of Evergreen Cemetery in Everett miss something when they fail to attend our meeting. If the gathering next year is on the West Side we will hope that they come in and renew acquaintance.
*****
We cannot let this post-convention number of the Bulletin go to press without a tribute to the Schwabs for all they did to make our sojourn in Tacoma a pleasant memory. The arrangements for the convention were complete in every detail and the entertainment was super-everything. Fred was ably assisted by Dan Trippear hair of the Automatic Sealing Burial Vault Company, and J.R. Merrick of Calvary Cemetery, both of whom joined the Association, and by Herbert C. Ford of the Tacoma Mausoleum, who we hope to welcome to membership before another session.
*****
Mr. Brennan's address, "Why Walk Into Trouble," is included in this Bulletin in full, because it contains so much of value to every cemetery operator. Incidentally, the secretary's office has a few copies of Mr. Brennan's compilation of Washington cemetery law. He will be glad to forward one to any member, upon request
*****
___________________________________________________________________

_
___________________________________________________________________

_
I've been reading a lot lately about atheism in America, as well as world-wide, being on the rise. Living as we do in one of the most "un-churched" regions of the country, atheists are definitely a part of our social makeup. Most funerals and funeral homes seem to place most if not all their emphasis on religiously-oriented observances. Many grief-support services and media are the same (though of course not all are). If your cemetery or funeral home web site carries links to grief support services and groups, consider adding a link to Grief Beyond Belief for the non-believers amongst the families you serve.
Memo to Religious People: Many Atheists Don't Want to Hear That Their Loved Ones "Are in Heaven" - New Group for Non-Believers Helps Atheists Grieve
How do you deal with death - your own, or that of people you love - when you don't believe in God or an afterlife; especially when our culture so commonly handles grief with religion in ways that are so deeply ingrained, people often aren't aware of it?
A new online faith-free grief support group, Grief Beyond Belief, is grappling with that very question. And the launch of the group, along with its rapid growth, presents another compelling question: Why do so many atheists need and want a separate godless subculture... for grief support, or anything else?
Grief Beyond Belief was launched by Rebecca Hensler after the death of her 3-month-old son. Shortly after Jude's death, she discovered Compassionate Friends, an online network of parents grieving the deaths of their children. But even though Compassionate Friends is not a religious organization, she says, "I often felt alienated by assurances from other members that my son was in heaven or by offers to pray for me, comforts that were kindly meant but that I do not believe and cannot accept."
And she knew there were others who felt the same way. (Full disclosure: Hensler and I are friends, and I actively encouraged and supported her in launching this group.)
About a year later, she started a Facebook page, Grief Beyond Belief. The group grew and flourished far beyond her expectations. Once the atheist blogosphere heard about the group, news spread like wildfire, and membership in the group grew rapidly, rising to over 1,000 in just the first couple of weeks. The group is open to atheists, agnostics, humanists, and anyone without belief in a higher power or an afterlife, to share memories, photos, thoughts, feelings or questions, and to give others support, perspective, empathy, or simply a non-judgmental ear. It's also open to believers who are questioning, struggling with, or letting go of their beliefs. As long as you don't offer prayers, proselytize for your religious beliefs, or tell other members their dead loved ones are in "a better place," you're welcome to join.
So why do atheists need this?
Salt in the wound
For some grieving non-believers, the comforts offered by religious believers are neutral, and can even be positive. These atheists don't agree that their dead loved ones are in heaven and that they'll see them again someday, but they can accept the intent behind the sentiments, and can feel connected with and supported by believers even though they don't share the beliefs.
But for many non-believers, these comforts are actively upsetting. They are the antithesis of comforting. They rub salt in the wound.
For many grieving non-believers, the "comforts" of religion and religious views present a terrible choice: Either pretend to agree with ideas they reject and in many cases actively oppose... or open up about their non-belief, and start a potentially divisive argument at a time when they most need connection and comfort. As GBB member William Farlin Cain said, "I was still very much in the atheist closet at the time [my mom] passed away, and I was surrounded by believers saying all the things believers say, and I had to say them too just to keep the peace. It was hard."
Religious ideas about death can also make atheists feel alienated: hyper-aware of their marginalized status, and of the ways that atheists in our culture are invisible at best. As I've told believers who were pressing their religious "comforts" on me even though I'd explicitly said I didn't want that: If you wouldn't tell a Jewish person that their dead loved one is in the arms of Jesus Christ, why would you think it's appropriate to tell a non-believer that their dead loved one is in Heaven? And yet many believers do think this is appropriate... to the point where they not only offer nonbelievers the "comfort" of their opinion that death is not final, but persist in doing so even when specifically asked not to. They're so steeped in the idea of religion as a comfort, they seem unable to think of any other way to comfort those in need. And they seem unable to see that their beliefs aren't universally shared by everyone.
But these beliefs aren't universally shared, and they aren't seen as universally comforting, either. In fact, religious ideas about death can be profoundly upsetting to people who don't believe them. Sentiments that many believers find comforting - such as heaven and hell - or god's plan for life and death - are, for many non-believers, more than just ideas they don't agree with. They are ideas they find distressing, hurtful and repugnant.
As GBB member Lisa M. Lilly said, "After my parents were killed by a drunk driver, people said things to me that I found extremely difficult to hear, such as that their deaths were god's plan or god's will. While I'm sure the speakers thought they were offering comfort, the idea that god wanted my mother to be run over and die in the street and my father to suffer six-and-a-half weeks with severe injuries, only to die after several surgeries, was appalling to me."
Read the rest of this article here:
Visit the Grief Beyond Belief Facebook page here:
___________________________________________________________________

_
Obviously a presentation that was written in 1938 - about 75 years ago - is not going to be consistent with current statute so do not take any of the statements regarding statutes from this article as legal advice. Always ALWAYS follow the current Washington statutes and your own cemetery's rules and regulations. There is no reason however not to assess your own organization's overall attitude towards the families you serve and the laws and rules that you must observe.
WHY WALK INTO LEGAL TROUBLE
by Raymond Brennan
Executive Secretary & Legal Counsel
Interment Association of California
Editor: Cemetery Legal Compass.
The other day a cemetery friend of mine who lives in the hills drove his car into town on his way to work. He was in a bit of a hurry, so he put the gears in neutral and let the car go a-coasting. A driver coming up the hill saw the car traveling pretty fast so he pulled to the side of the road and waved a passing salute. My friend came to the Boulevard, slowed down to almost a halt, turn left toward town and, in order to keep from getting any cars approaching intersections from the right, kept well out into the center of the road. Speeding along, he successfully negotiated a signal to turn red two seconds before, and three blocks farther on he bluffed out an old Ford which was trying to break through the main traffic artery. My friend's children, the day before, had been to a picnic and had left food scraps in a paper sack, which he tossed out. As he pulled up to a stop sign, although scraping the fender of another car, its driver said, "Mr., you had better drive a little more cautiously." My impetuous friend let out a blast, plus a slew of epithets, jumped the signal and made it into his office from home in exactly 20 minutes without even sighting an officer.
In just an ordinary trip as this had he been given the maximum penalty for his violations of the law in at 20 min., he would have been sentenced to five and one half years in jail, plus a fine of $5500.00.
I wonder how many times you, as cemetery men, in the conduct of your properties have failed to comply with the law when no officer was around. Not literally, of course, but have you opened yourself up to possible civil litigation? If you are no more careful than most of the cemeteries of the country you are running the risk of many a lawsuit. Someday the officer, in the form of the plaintiff in a $40,000.00 complaint, may be watching and ready to blow his whistle.
You say you have had no trouble in the last 15 or 20 years or even since the beginning of your cemetery organization. That is no real reason these days as to why you may not.
Cemetery organizations are known today as institutions where judgments can be collected. The public has learned of the size of our perpetual care funds, has seen the beautiful buildings and landscaping of our properties. Interment organizations are getting to be like individuals with wealth--they must keep an accountant and an attorney on the job all the time if they want to preserve what they have.
Those who would sue a cemetery know, too, that the filing of the suit itself is damaging to any interment property. Just take the California case of one mausoleum which was sued for an alleged unlawful removal of the body from one crypt to another for non-payment of the purchase price. The plaintiff asked $200,000.00 in damages. Newspapers carried headlines. The publicity was disastrous. Besides expending approximately $5000.00 in defending the action, the manager of this institution said that he had estimated a loss of $30,000.00 in sales because of the news stories. This interment organization won the suit, it is true. It was exonerated from all blame. While it won, it obviously lost. As a result of this suit a different procedure is now followed when bodies are to be removed.
___________________________________________________________________

_
Meeting the challenge of bringing Metro's pioneer cemeteries into the 21st century
Pioneer cemeteries sound like relics of the past, small graveyards that, if not forgotten, are attended to by volunteers such as local historical society. Not so in the Portland, Oregon, metropolitan region. There you'll find 14 pioneer cemeteries spread over a 25 mile radius with a total 66 acres, ranging in size from half an acre to 30 acres, having nearly 4300 unsold interment rights and accepting 130 burials each year.
Metro, the government agency that oversees the cemeteries, sells gravesites, handles burials, does space planning, carries out maintenance, stays on top of security, keeps records for use by family historians and genealogists and plans to maintain the cemeteries in perpetuity-all tasks made more difficult by the cemeteries plural unconnected and distant locations.
Rachel Fox has been with Metro, a regional government agency, for 15 years, and has served as cemetery program manager for the past 3 1/2 years. She loves cemeteries, their legacy and heritage, and enjoys the challenge of managing 14 different properties at once.
Those attending the ICCFA's 2012 Convention and Expo had the opportunity to hear her (in a session with Doug Flynn called "Options for Municipal Cemeteries: a Case Study") talk about the challenges of dealing with insufficient perpetual care funds, incomplete records and the discovery that available grave inventory was half previous estimate. Three of the 14 cemeteries are now at capacity; there is no adjacent land for development.
Working for a public agency, Fox also must justify annual budgets within the infrastructure of a larger regional government agency and handle public demands and expectations concerning the appearance of its pioneer cemeteries, all while having the media follow her every move via access to public records.
How much of a challenge is all this? Consider this: each of the 14 cemeteries has a different origin (Masonic, community clubs, etc.), different ways of mapping burial sites, different methods of measuring grave spaces, different record systems, different rules and different land management issues.
After several external audits of the cemetery program, Metro realized in 2008 that it had some issues with resold interment rights and with the state of it cemetery records. The cemetery division needed someone who understood project management, state law and due diligence. Metro's cemeteries had problems; something needed to change.
Fox, who had experience in property rights, policy and state law, was promoted to lead the cemetery program. She began a project not only to digitize 150 years of records for 14 different properties but also to ascertain the available inventory, since past estimates had overstated it.
Focused on the records, Fox and her team made sense of each of the 14 cemeteries which had been transferred into public ownership through a series of mid-20th century acts after having been abandoned. They had to make sense of each cemetery's way of doing things and of recording what they had done.
Noel Seats, a coordinator (at-need arranger) with Metro Pioneer Cemeteries, locates and confirms availablity of burial space in Mt. View-Corbett Cemetery. Here she locates any close burials and flags and spray paints digging directions.
It also appeared that over the years, each cemetery had "updated" its records several times to reflect the then-current understanding of what was important to note, using staff who did not seem to be familiar with deciphering the older information. Of course, any cemeterian who manages an older property is likely to be familiar with this sort of challenge, but not with dealing with 14 separate properties at once.
There is also the fact that burials made over 100 years ago were done differently from today, with sectional liners sometimes used and graves hand-dug in and around rocks and stumps by volunteers who may or may not have carefully followed maps.
One can only guess at what variances occurred back then that have a direct impact on making accurate burials in 2012.
For two years, Fox conducted a thorough review of the operations. In 2010, she updated the Metro Council on the situation:
perpetual care funds were insufficient

grave prices were set at the very bottom of the market

the available inventory was half previous estimates and

resold interment rights showcased an issue with the interpretation of the records and state law.
Making changes
Fox was directed to come up with a roadmap for improved operations. Cemetery Planning Resource Alliance (CPRA) was hired in 2011 to create a business and operations plan which was presented at the ICCFA convention.
Reviewing Metro's cemetery operations was an eye-opening experience. Prior to arranging an at-need burial, the burial coordinator thoroughly reviews the interment file and ascertains the age of the graves near the soon to be used grave, then visits the cemetery, marking out where the graves space is located.
Locating the space to be marked requires confirming distances between existing burials, some as old as 150 years. This involves measuring, probing and thinking through the logic behind what you are seeing.
By the time the coordinator meets with the family, assurances can be made as to the availability of the grave. If it turns out that space is not suitable for burial, other locations are examined through the same process, flagged and offered as alternatives.
Fox has changed the way graves are opened and closed at Metro's cemeteries. Following careful analysis, she designed a new Interment Verification and Soil Protocol program to be followed with each grave opened. The program changed the way graves are opened and backfilled and established a new reporting requirement, a Record of Inadvertent Discovery form.
Soil removed for a burial is inspected for any materials that should be reinterred.
Soil first excavated from the grave (the upper part of the grave) is removed from the property and stored at a special Metro secured location, while the last portion of soil removed (bottom of the grave) is held on site (next to the grave) for backfill.
This procedure assures the public that any old funerary objects or fragments not notice during soil removal will be placed back in the grave upon backfill. The grave-opening contractor and Metro staff fill out a soil management report for each grave opened, listing location, issues with the opening, the date and the time of soil delivery to the storage area.
While soil is being excavated, Metro staff carefully examined each quote scoop unquote as it is emptied for any object(s) that may be unexplainable. If any are found and appear to be human remains, there are stop-work procedures in place. The objects are respectfully reinterred and management is notified. Both the grave opening contractor and Metro staff fill out the required Record of Inadvertent Discovery form, which is filed with Metro's cemetery office.
As previously noted, burials made more than 100 years ago may not have closely followed maps. The grave may have a sectional liner or, in some cases, no liner of any kind. Sectionals may (and do) collapse when a "next-to" is opened. Such collapsing may be corrected at the time of opening if noticed. In some cases, collapse may have happened decades ago.
The root system of a growing tree also can disturb the integrity of graves over the years. Then there are the cases of old, unrecorded burials or of graves where unclaimed cremated remains were disposed of properly in accordance with expectations a century ago. For an older cemetery, this is an issue to be monitored and dealt with in an appropriate, respectful manner.
This writer had the privilege of getting to know Rachel Fox and her staff of three while visiting Metro. Noel Seats and Emma Russac are Fox's cemetery coordinators (at-need arrangers) who meet families at the 14 cemeteries when arranging for burial. Both have a background in funeral service practices. Phyllis Cole works with records development and research.
Membership in the ICCFA a can be found proudly posted on the walls of their office and issues of this magazine (ICCFA Magazine) are available for reading. Watching Fox and her staff in action reminds one of what being a cemetery and is all about; you have to love what you are doing.
Fox splits her time among many tasks: speaking to community groups and cemetery associations, working with volunteer organizations, designing updated policies for all 14 cemeteries, determining when to close a cemetery to further burials, creating new cremation offerings, working with Metro department representatives and responding to media inquiries.
She is always on the go and most likely could find all 14 cemeteries in the dark with her eyes closed. As do most cemeterians, Fox wears many hats and loves helping people. If you are ever in the Portland area, look her up; you will be impressed.
*****
Paul Elvig retired in 2008 as general manager of Evergreen-Washelli Memorial Park and funeral home, Seattle, Washington. He is a past president and former secretary of the ICCFA. He previously worked as an administrator at the Washington State Department licensing, where he assisted in the redesign of Washington cemetery law. He has testified in Washington, D. C., On behalf of the ICC have ate a number of times, including at the hearings of the Senate special committee on aging.
Rachel Fox is manager of Metro's cemeteries. Metro is a regional government made up of three counties (Clackamas, Multnomah and Washington) in Oregon with a population base of 1.4 million people and 65,000 businesses located in 25 cities voters established Metro as a special regional government; they elect a nonpartisan governing Council of seven people. Metro's headquarters is in Portland. Metro is responsible for 14 Pioneer cemeteries and for parks and natural areas, public places (the Oregon Zoo, Portland Center for the Performing Arts, the Oregon Convention Ctr., Portland Expo Center) garbage and recycling and planning, which includes sustainable living, transportation, maps and data.
Metro's 14 cemeteries are spread over a 25 mile radius, total 65 acres (ranging in size from half an acre to 30 acres) and accept 130 burials per year.
Article from ICCFA Magazine for August-September 2012 by Paul Elvig reprinted in its entirety with permission.
___________________________________________________________________

_
Behind the eyes (continued)
The case is argued
The case itself played out quickly and focused on one main issue: identification. The plaintiff's argument was based on a duty to identify the deceased at every step of the process, before, during and after cremation.
As plaintiff's counsel, I argued that the defendants' failure to practice identification had caused severe emotional damage to the plaintiff, Hentges. Hentges testified first, sharing her emotional devastation upon learning that she had spent a year visiting the cemetery to view an urn that did not contain her husband's remains. She testified that she finds herself doubting the correct urn is now in the niche and wondering if she ever will be able to believe her husband's remains are in the place she chose.
The plaintiff's case continued with testimony by an expert witness (Paul Elvig), who testified about professional standards and norms. Elvig focused on verification as well as identification. Not only did all of the defendants have poor identification procedures in place, none of them had verification procedures, Elvig said.
In his cross-examination, the defendants' counsel focused on the fact that there were enough records to show that the correct bodies had been cremated and placed in the correct urns. While there was a delivery issue, the bodies were properly identified, Ferfolia said.
With the plaintiff's case concluded, the defense presented its case.
The defense counsel quickly took each defendant through the facts of the case, focusing primarily on the fact that the correct body had been cremated and placed in the properly labeled urn. This was not only a mistake simply involving paperwork, it was a mistake that was easily and quickly corrected by the defendants as soon as they found out about the mixup.
In cross-examining the defendants, plaintiff's counsel focused on the fact that none of them had written procedures in place, nor did they have any verification of signed paperwork.
The defense concluded with its own expert witness (played by Jim Starks, CCFE, CCrE). Starks verified there was enough evidence to show that the correct bodies were cremated and that the two white marble urns did in fact hold the correct remains, as indicated by their labels.
Starks also testified that this was a simple paperwork error in which the wrong urn was delivered with the wrong paperwork. Upon cross-examination, he also agreed that if proper verification had been performed by any one of the defendants, this mistake could have been prevented.
After brief closing arguments, Judge Burn dismissed the jury for deliberations.
The juries make their decisions
We had enough people volunteer for jury duty that we decided to split them into two juries, Jury A and Jury B, each comprised of five members. You never know what will happen with a jury, and we thought having two separate juries might better illustrate that fact.
And, in fact, what this session demonstrated is that whether you are in the right or in the wrong, it is what the jury understands and believes that matters.
The jury was asked to make decisions about two causes of actions. The first cause was negligence and the second was for emotional damages. Though the defendants' cases were argued together for the sake of simplicity, the juries were asked to determine whether each party (funeral home, crematory, cemetery) was liable and if so, to what extent. They also were asked to determine how much the plaintiff should receive in damages from each party held liable.
Both juries came back with a unanimous decision in favor of the plaintiff for both causes. However, Jury A granted the plaintiff $150,000 in damages, while Jury B awarded the plaintiff $1 million - a significant difference.
Examining the jurors' reasoning
An important byproduct of this unusual convention session was that through correspondence with the jury members we were able to ask them follow-up questions about the case and about their views cemetery cremation and funeral profession have a whole. And the jurors were able to ask a follow-up questions as well.
One of the jurors' most common questions to us was about the defendant's lack of written policies and procedures as cited during the trial. Why didn't the crematory funeral home and Cemetery have written policies and procedures to prevent the sort of mixup involved in this case?
Many of the jurors commented that without any written policies and procedures it seemed inevitable that the defendants would make a mistake Iike the one in the trial sooner or later.
Sad to say a lack of written policies and procedures is far too common in our profession.
The jurors also asked about the fact that one of the urns had been stored in the funeral home for a year. The case didn't go into the details about how the urn was stored and some of the jury members pictured at having spent a year sitting on the floor in a closet (or worse, a broom closet). They felt that was unprofessional and very disrespectful.
Some jurors made comments about the defendants' manner which they termed "unprofessional." They perceived a lack of concern for the family, a business mentality and a lack of attention to detail, all of which may then view the defendants as more liable.
The jurors initially had a lot to say about who they felt was most liable. The tables shown reflect their feelings on the day of the trial. Since then some of them have changed their feelings a bit according to our e-mail correspondence.
Most of the jurors still believe the three defendants are equally liable, but those who believe otherwise have made some really interesting arguments:
A couple of jurors argued that the funeral home was more liable - one said the mixup was entirely the funeral home's fault. Their argument was that the funeral home was in charge and had a duty to make sure everything happened correctly.

A few jurors decided the crematory was entirely at fault because it was responsible for delivering the wrong urns to the cemetery and the funeral home. Their argument was that if the crematory had better procedures in place, that would not have happened.

Several jurors mentioned that they would have liked more information about the driver who delivered the urns. They would have liked to see that person testify so they could judge his or her credibility for themselves.

And a few jurors felt the cemetery was entirely at fault. As one said, "If they would have just checked the urn, then this never would have happened."
That quote reminded me of something the judge said in the Noble, Georgia, cremation scandal trial*, to the effect that if anyone had bothered to check out the crematory, it never would have happened.
*Link here to a library of articles about the Tri-State Crematory case.
As far as what influenced the jury to rule in favor of the plaintiff, jurors cited the plaintiff and her attorney. Many jurors were convinced plaintiff was truly hurt by the defendants' actions. They felt they had to help her, since no one else had done so.
They also said they were influenced by the plaintiff's attorney. One juror commented on the plaintiff's attorney asking the funeral home manager if they had changed their procedures since this incident. The defendants' counsel objected to the question, but the message got through: The funeral home knew there was a better way to do things.
One interesting thing most of the jurors said is that they don't believe in frivolous lawsuits. Many of them felt this was simply a case where a mistake had been made. In fact, seven out of the 10 jurors classified it as a frivolous lawsuit. Yet not one of them found for the defendants, and all of them awarded the plaintiff damages.
What does it all mean?
No one plans on making a mistake, but mistakes happen, and in today's world, mistakes can and often do lead to lawsuits. What this case should teach us is people can and do react differently to the same set of facts. A provider can see a situation one way while the person being served sees it another, and if it goes to court, jurors will see things their own way.
In any dispute, including a lawsuit, the parties involved see and interpret things differently. The important thing to remember is that when you argue in front of a jury, the jurors' understanding, beliefs and interpretations will decide the matter. In this case, there were jurors who wanted to award the plaintiff a lesser amount in damages but went along with the majority in agreeing to a higher amount.
It's that unknown that is so scary when you go to trial.
(An aside: even though this was just a demonstration, I barely slept the night before the session, having realized that I had placed the success of the presentation in the hands of 10 people I didn't know. My goal was for this "trial" to make it clear why having written policies and procedures is so important. If the jurors found for the defendants, what was I going to say?)
One common misconception people involved in a lawsuit have is that if they did the right thing they will be vindicated. Our legal system may be constructed on a framework of determining rights from wrongs, but it's a subjective standard. Both juries found for the plaintiff, but one granted almost seven times as much money in damages.
What should you take away from this experiment?
The jurors thought this was a frivolous lawsuit, but they also felt the family had been mistreated. Part of that mistreatment involved poor communication. Make sure you have in place procedures to communicate properly with the family you serve.
The jury wanted to see something tangible that would tell them the correct way to handle these matters so they can judge whether the funeral home, crematory and cemetery had acted properly. Take the time to establish and document your policies and procedures. And then make sure you enforce them!
Mistakes will happen, and it's how you handle them that may determine how well your organization recovers. As one juror said, "Mistakes will always happen, and sometimes people should be punished, but it's what people do to correct those mistakes that determine the punishment."
If you convey a true belief in what you do and an appreciation for those you serve, it will help you.
Author Poul Lemasters, Esq., is an attorney and funeral director, graduated from the Cincinnati College of Mortuary Science in 1996 and from Northern Kentucky University, Chase College of Law, in 2003. He is licensed as a funeral director and embalmer in Ohio and West Virginia and admitted to practice law in Ohio and Kentucky. Poul is the ICCFA's special cremation legal counsel. ICCFA members in good standing may call him to discuss cremation-related legal issues for up to 20 minutes at no charge to the member. The association pays for this service via an exclusive retainer. Poul also provides, to ICCFA members in good standing, free GPL reviews to check for Funeral Rule Compliance.
You can read more of Poul's articles online. Just go to ICCFA.com and click on the "Cremation Coaching Center" link, where you can post a question for Lemasters to answer.
This article is reprinted from ICCFA MAGAZINE for August-September 2012 in its entirety with permission.
___________________________________________________________________

_
___________________________________________________________________

_
"Why Walk Into Legal Trouble" continued
Because you have been operating for 20 or more years without anyone checking up on you by threats or actual suits is no reason why you can go on being so fortunate. My friend made it to the office without an arrest, but some day an officer will catch.
Now is the time to check up on your procedure to be sure you are complying with the law. The least you can do is to avoid as many pitfalls as possible, Do not walk into legal trouble.
Briefly reviewing some cemetery practices to see whether or not you are complying with the law, we start first with the problem of temporary placement of the body in a receiving vault. In the cemeteries throughout the country I find there are many cases where the cemetery organizations are fearful of removing bodies placed in the temporary receiving vault to a grave even though the rental fees are long in arrears. There is the danger of being sued by the family for unlawfully removing these remains. To avoid possible litigation in every case where bodies placed in a receiving vault a written contract should be entered into. This contract should provide for the removal of the remains to a permanent location in the cemetery in the event that the family itself does not permanently inter said remains within a reasonable time. This contract should be signed by the surviving spouse, and if none, the closest kin. If there are but three children, for example, and no surviving spouse or mother or father, all of these children should sign the receiving vault contract.
The dangers of temporary receiving vault cases are many. I recall one case in Louisiana where the body had been placed in the receiving vault that at some later time was moved to another temporary vault. In this case, damages were awarded. I believe that the only time you should remove the body from a temporary receiving vault, except as the legal custodians may consent, is when you are ready permanently to further remains a grave crypt.
In the state of Washington there is considerable question as to whether or not a body can be left to remain in a temporary receiving vault for any more than a reasonable time after death. According to the health regulations of your state, section 2490, it is provided that "Every dead body of a human being lying within the state, and the remains of any dissected body, after dissection, shall be decently buried, or cremated within a reasonable time after death." It seems to me that the word "buried" would be sufficiently broad to include entombment. However I doubt whether it would include the temporary placement in a receiving vault. What is a "reasonable time", however, is something to be determined by the courts. I would say that six months to a year would be the maximum time a body should be left in the temporary receiving vault and then only where there is a definite reason. The body should be removed from the temporary receiving vault as soon as possible and interred either in the ground or in a crypt in a mausoleum.
Next, let us take up the problem of authorization to inter. Just who has the right to be buried in a cemetery plot? In the years past, cemetery organizations have not been as careful as they might have been in securing the authorization of the lot owner before permitting an interment. One cemetery organization in the South entered into negotiations with an individual for the sale and purchase of a cemetery lot. When the deal was completed the deed was made out to the representatives of the estate of the decedent and not the individual with whom the cemetery organization had been dealing. Assuming, though, that this man with whom they had negotiated the sale of the lot was authorized to permit interment the cemetery did inter the brother of that individual. It was not long before those who were entitled to receive their share from the estate sued the cemetery, claiming that the deceased brother of the one who had been carrying on the negotiations had no right to be buried in their cemetery lot. The matter went before the Supreme Court of the state of Alabama and was finally compromised. The cost of that experience, so the president of the cemetery Corporation told me, was over $1000.00, not even to mention the harmful unfavorable publicity that went along with it.
In the state of Washington, there is no specific cemetery statutory guide as to just who is entitled to use the cemetery lot. Many states provide by statute restrictions on inalienability. By that I mean that the lot is restricted in its use, after one member of the family has been buried, to only members of the family of the original purchaser. This is based upon the family plot idea and while it is statutory in a number of the states it may be made effective in other states as it should be in Washington by providing a rule and regulation on the subject. This rule could be copied after the New York or the California statute providing that wherein interment has been made in the lot that thereafter the remaining graves in the lot are to be used only by members of the family I am of the opinion, however, that a rule and regulation of this sort, unless it has already been adopted by your own cemetery organization, would not be effective as to lot purchasers may have secured their burial rites before the adoption of the rule. If you have not already done so, now is the time to adopt such a rule.
The lot owner has the right to sue and can collect damages when you permit the interment in the lot at some person without the lot owner's consent. The lot owner himself can be buried in the lot without a written order, but I should insist that a written interment order for the interment be signed in every other case. If there are several lot owners this interment order will probably be sufficient if it is signed by one of the co-owners, providing that the person whose remains are to be interred was a member of the median family of the co-owner. If any stranger is to be buried in the lot by all means every single co-owner should sign the authorization to inter and if there is any question about the authenticity of the signature of the co-owner it would be well for you to insist that the signature be notarized by a Notary Public. Along this line your rules and regulations should specifically provide that you will permit interment in the family lot upon the signature of one lot owner unless written objection has been filed with the cemetery to the contrary.
An interment organization, in effect, acts as its own title company. Thus the records as they show up on the books of the Corporation should be the final authority for you to follow. Also, in this particular, your rules and regulations should provide that no transfer or assignment of any plot, or interest therein, shall be valid without the consent in writing of the Association first to be had and endorsed upon such a transfer or assignment, and thereafter being recorded on the books of the Association. With the adoption of such a rule, certainly as to all lot purchasers to secure their right thereafter, you are entitled to rely upon your own records.
In Washington, as in every state, the question arises as to just who is the lot owner upon the death of the original purchaser. May we suggest at this point that we believe the lot owner has the right to dispose of the unused portion of the cemetery lot in his will. In the event that the decedent has left a will, but without mentioning the cemetery lot, or if he leaves no will at all, we believe that the ownership in the burial right descends according to the statutes of descent in your own state, and with these you are familiar. Upon the death of the record owner of the cemetery lot the interment organization should insist upon one of the heirs, such as the surviving spouse, signing an affidavit of heirs. In other words at this time before the lot is used you are entitled to know just who are the surviving heirs of the deceased lot owner. In this way the chain of title is brought down to date on the records of the cemetery. If you will follow the few simple rules above suggested you are complying with the law.
When a written objection has been filed with you warning you not to inter some certain party in the lot, you should be doubly on guard and be sure that you have all of the lot owner signatures on the authorization to inter.
Again, may I say that the laws of your state concerning cemetery organizations are few. You are not afforded as much legal protection as we find in a number of the other states. It therefore behooves you to designate what your procedure and practices shall be by adopting a complete set of rules and regulations. This applies to all types of interment organizations--ground burial, mausoleum and columbarium, privately or publicly owned, fraternal and religious cemeteries. We believe that you can make up for the deficiencies in your Washington laws by adopting a complete set of rules and regulations. It may not cure some of the problems of the past but it certainly will cure virtually all of the problems which will arise in the future.
One of the other problems which arises generally either before interment or shortly after is the question of permitting the coroner or some other person to conduct an autopsy. There is no question in my mind but that if you should disinter a body to permit an insurance company to perform an autopsy your interment organization would be liable for damages in a suit by relatives. You would probably also be liable if you in any way assisted in an autopsy by some insurance company or other individual before the term. If an autopsy is to be performed by an individual or an insurance company you should insist that the surviving spouse, or closest kin, sign an authorization instructing you to permit the insurance company or other person to perform the autopsy. In the case of a coroner, the situation is somewhat different. We believe that you should refuse, even on the written authorization of the coroner, to disinter a body for the purpose of an autopsy unless the coroner has secured a court order directing that the disinterment be made for that particular purpose. Where the coroner comes to the cemetery before and interment has been made we believe that you are properly protected if the coroner himself is willing to sign a statement to you that the cause of the death of the deceased is unknown and that there exists reasonable grounds for the belief that such death has been caused by unlawful means at the hands of another. If the coroner is unwilling to sign such an authorization or statement to you, you should refuse to permit the autopsy unless the coroner secures a court order. Even then we believe that none of the cemetery employees should assist in any way in the conduct of the autopsy.
One of the problems frequently arising with interment organizations is that of threatening to remove or actually removing a body from a cemetery lot to a single grave or from a crypt to a grave because of non-payment of the purchase price. Some interment organizations, without giving any notice whatsoever, have gone right out and removed a body because the payments have not been kept to date on the purchase of the lot. We believe that under no circumstances should the body be removed from the cemetery lot unless there is a specific contract authorizing the cemetery organization to do so. Even with such a contract it is risky business to remove anybody. A little earlier in this talk I called to your attention the case where it cost one interment organization some $5000.00 to defend a lawsuit and over $30,000.00 loss in sales. This was the case where a body was removed from one crypt to another because of the non-payment of the purchase price of the crypt. You no doubt have the legal right to remove the body if your contract so specifies, but you are always subject to the filing of a lawsuit, the cost of defending it and all of the unfavorable publicity that goes along with it. I suggest that you threaten to remove the body but do not make an actual removal. In the case of the cemetery lot, it is better to cancel the contract and take back the unused graves.
The president has requested me to answer or rather discuss the problems as to the right of a cemetery organization to repossess the unused graves in a cemetery lot where the lot has not been given care for years and where none of the heirs can be found. There are but a few states which have laws governing the abandonment of cemetery lots. Washington is not one of these states. Without such statutory authority, I am definitely of the opinion that once a cemetery lot has been sold, particularly an old lot which was not sold subject to any particular rules and regulations, you do not have the right to resell the unused portion even though you apply the money for the payment of annual charges outstanding against the lot. It might be different if your deed gave you this right but in most of the cases which have come to my attention there are no such provisions. You always run the risk of some distant relatives coming in and bringing a suit against the cemetery organization for selling a portion of the lot a second time. This type of publicity is great for the newspapers. Once publicity breaks, you can explain and explain but it is mighty hard to live down the fact that you have sold a portion of someone else's cemetery lot.
It is interesting to read the many cases filed against cemetery organizations and to learn of the bold attempts to get money from us because they know, or at least think, we have it. But all the litigation is not entirely of this character. Once in a while there stands out a gem where some judge has expressed in beautiful language how you and I feel about interment properties. Such a case was that of Van Buskirk vs. ...
And here the rest of the old newsletter seems to have been lost. If anyone has the old Washington State Cemetery Owners Association newsletters please check your archives and see if you can locate the rest of this article.
___________________________________________________________________

_
___________________________________________________________________

_
SUPPLIERS:
Interesting in advertising in the Insider?
We have a far-flung readership of over 350 and our list is constantly growing.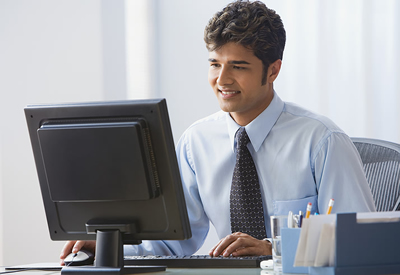 Advertising is available only to WCCFA Supplier members. Link here for a membership application form. It's only $275 annually!
Link here for all you need to know about advertising with us. If you don't see what you need, send us an email here.
___________________________________________________________________

_
Position Title: Mortuary Science Instructor
Location: Seattle, WA
Salary Range: DOE
________________________________________________________________
Pima Medical Institute, the largest independently owned, private allied health school in the United States, is seeking a Mortuary Science Instructor for the Seattle, WA location.
The Mortuary Science Instructor will support the Mortuary Science program and assist in the education of students in accordance with the curriculum standards and objectives. Network in the professional community.
ESSENTIAL FUNCTIONS
Teaching professional courses including Embalming, RA, Law, History, and Pathology.
Plan instruction to achieve specific objectives based upon student need and established curriculum.
Embalming of human remains.
Apply cosmetics and restorative art to the deceased, as required
Network with the Professional Community in the region.
Call on existing clinical sites and arrange for new clinical sites.
Make arrangements to assist families in the disposition of human remains.
Assist individuals and families through the death of a loved one.
Ensure appropriate authorization forms and documents are signed as necessary, by the proper authority.
Ensure death certificates are authenticated according to Washington State law and personally attain signature(s) of the proper authority.
Work with Medical Examiners/Coroners in obtaining human remains for the school
MINIMUM QUALIFICATIONS
Bachelor's degree from a regionally accredited college or university
Graduate from an ABFSE accredited program.
Five (5) years of experience as a funeral director and embalmer in a firm involved in at least 150 full-service traditional calls per year.
Must be a Washington State licensed funeral director and embalmer or be able to qualify for Washington licenses.
Knowledge of federal, state and local laws and regulations regarding funeral services.
Valid driver's license required.
Must show evidence of auto insurance.
Must complete Masters Degree within five (5) years of employment.
Pima Medical Institute offers a competitive benefits and compensation package which includes:
Competitive salaries.
A Paid Time-off (PTO) plan.
Employee Stock Ownership Plan (ESOP).
401(k) Retirement Plan with a 20% employer match.
Education and licensure reimbursement.
Medical, Dental, Vision, Disability, and Life insurance.
An individual performance merit plan.
Qualified Applicants should submit resume in Word format to: jnorvell@pmi.edu
Pima Medical Institute is an Equal Opportunity Employer regardless of race, national origin, creed, veteran status, religion, age, gender, sexual orientation or disability.
___________________________________________________________________

_
Do you have a job opening you need to fill? A piece of equipment to sell? Text advertisements are FREE in the Insider. Just click on the Bulletin Board logo to email your ad to the WCCFA and watch for it in our next Insider.
___________________________________________________________________

_