What's the difference between pony and poney?
Understanding the distinction is very important as it impacts every kid at Liberty Common School. How? You must keep reading.
About a week ago, Elementary Principal Casey Churchill and I sent a letter to the households of all Liberty parents, grandparents and alumni. It is unlike the routine letters sent by the school.


This one asks for money and includes a return envelope to make giving even easier. Have you sent yours back yet? That is, with a check in it?
Thank you to the many parents and Liberty supporters who have immediately generously responded. Your contributions will be put to productive use straightaway. It turns out we sent the letter at just the right time.


In fact, the urgency of our request increased two weeks ago when our Board of Directors approved extremely frugal school-budget adjustments. Liberty's budget optimistically counts on parents increasing their annual year-end contributions to the school.


If the funds do not come in, the seven parents who serve on Liberty's Board could be required to go back and tighten our program funding a bit more. They would have no other choice.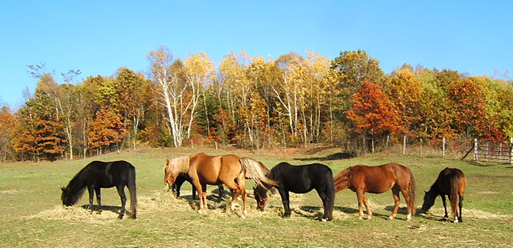 As Liberty parents, you and I do.
That brings us to a pony. It's a small horse important to the settlement of the West. Consistent with our Western heritage, we know what to do when money is tight.
Rather than panic or complain, we decide what's important, "cowboy up," and ride ahead with purpose. That's what we're doing at Liberty now - with confidence and optimism.
Both school campuses still need facilities improvements and modernizations in our classroom materials and supplies. Our school is widely regarded as the best in Colorado, and we excel in educating our students on about 80% of what our school district spends on students in its regular public schools.
Between running an efficient organization and nearly all of our parents kicking in, our students receive the best education around.


That brings us to poney. In days of old, "pone" was a legal writ authorizing the court to take a defendant's property if he didn't show up for trial. Today we call it bail. Pone, (pronounced poney) comes from the Latin word ponere which means to seize.

We have no intention of seizing anything. But the necessity of showing up, or in this case pitching in, really does have a bearing on the outcome for our school. We really need everyone to answer our recent mailing appealing for contributions - generously.


Additionally, we could use more parents participating on Liberty's fundraising committee. If interested, please send committee chairman
Sarj Gill
an email by
CLICKING HERE
. We could also use more parent help on our grant-writing committee. To help with that,
CLICK HERE
to email Board Chairman
Bill Werst
.
We wouldn't ask for ongoing financial support if it were not truly important. Pone, by the way, is where we get the phrase "poney up," which is what we're counting on everyone in the Liberty community to do.


There is the difference between pony and poney; and that's how it impacts every student at Liberty.