Kentucky Autism Training Center
University of Louisville Autism Center at Kosair Charities
1405 E. Burnett Ave.
Louisville, KY 40217
katc@louisville.edu
(502)852-4631

KATC thanks the following organizations for their generous donation:
Louisville, KY

Jones Brothers Towing and Trucking
Hopkinsville, KY

Upcoming Training Opportunities
Navigating the Behavioral and Social World Regional Workshops
Locations and Dates:


3/8/2013
Lake Cumberland State Park


3/18/2013
Carter Caves State Park


4/8/2013
Buckhorn Lake State Park

****************
University of Louisville Special Education
Conference: Innovative Research to Practical Application
June 18-19, 2013
University of Louisville Shelby Campus
Founders Union Bldg
9001 Shelbyville, Rd.
Louisville, KY 40292
Featured Resource Library Book
Toilet Training for Individuals with Autism and Related Disorders: A Comprehensive Guide for Parents and Teachers, Vol. 1


Maria Wheeler

Future Horizons Inc

ISBN - 13 978-1932565492

Copyright 2007

Individuals with autism are reportedly one of the most difficult populations to toilet train. This second edition offers effective strategies that take the child's physical and emotional sensitivities into account instead of trying to force traditional methods. Easy-to-read bulleted lists offer more than 200 do's and don'ts, along with over 50 real-life examples, to help make the process more of a lesson and less of a battle for all involved. The young trainee will learn to overcome fear of the bathroom, properly use toilet paper, flush once, wash hands, and more. The toilet trainer will learn how to overcome challenges caused by communication needs, sensory sensitivities, motor challenges, anxiety levels, etc.
KATC in the News
KATC Staff member Laura Ferguson was featured in

the University of Louisville
on page 35 for her work at Bullitt East High School.
Ask KATC
Laura Ferguson, M.Ed., BCBA

Field Trainer
Q: I am having a difficult time teaching my daughter how to brush her teeth. Do you have any tips that can help me to teach her how to learn this skill?
A: Often individuals with autism have difficulty to learning to brush their teeth. When attempting to teach them the process, start slow. It may be beneficial to make a task analysis of all the steps that go into brushing your teeth. Then begin to reinforce steps towards independence. Use highly reinforcing items to increase towards independence. Visual prompts such as picture cards or written words that lay out the steps can be beneficial as well.
Do you have a question you would like to ask a trainer at KATC. Please send your question to
katc@louisville.edu
Diandre Glover Thomas, MA
Insight on Autism, Editor
Autism and Basic Care
Sl
ee

p issues, feeding disorders and toilet training challenges
are common issues faced by children with autism and the families and professionals who support them. This issue of Insight on Autism discusses the prevalence of these basic care issues and ways to address challenges in these areas.
There are also many upcoming webinar training opportunities for families and professional development and regional workshop trainings as well. Sign up and reserve your spots today.
Blake's Journey: One Bite at a Time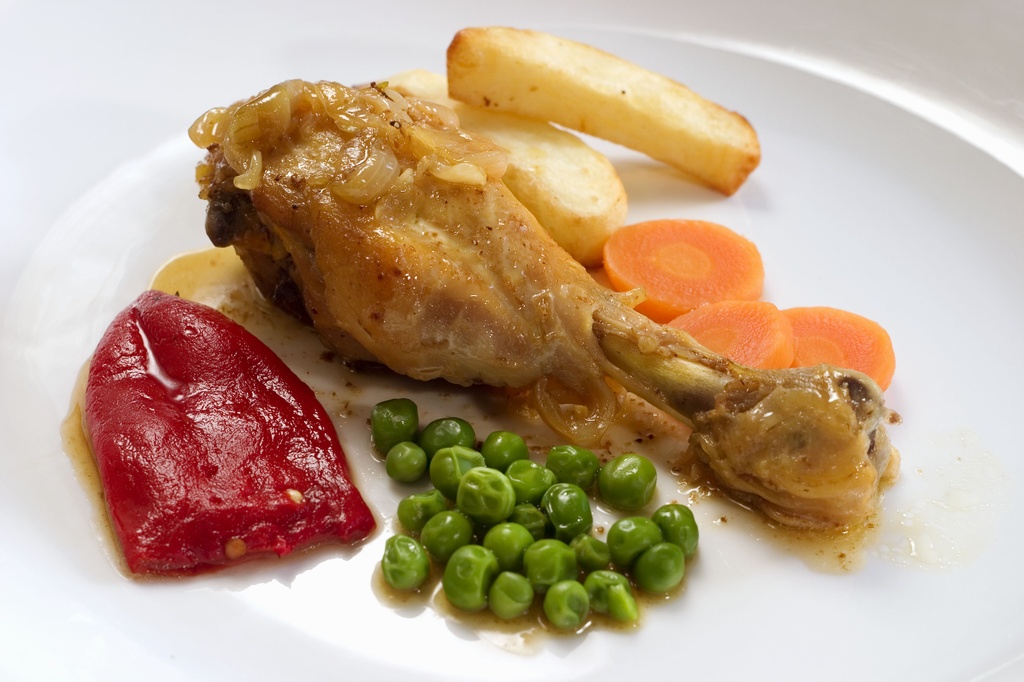 By Jocelyn Warren, OTR/L
Feeding disorders are a common problem in children. A review of studies has shown that between 46% and 89% of children with autism spectrum disorders have a feeding disorder. Food selectivity or refusal, disruptive mealtime behaviors, and rigidity with mealtimes (only eat from certain bowl, have to sit in certain chair, etc) are among the commonly reported concerns. The University of Louisville Autism Center at Kosair Charities provides feeding therapy to address these issues.
Blake's Journey with feeding therapy began in 2011. Initially he was seen at the Weisskopf Child Evaluation Center for an Interdisciplinary Team Feeding Evaluation. His parents were concerned about Blake's feeding as he had frequent spitting up and had an extremely limited diet. Article continued...
Sleep Problems in Children with Autism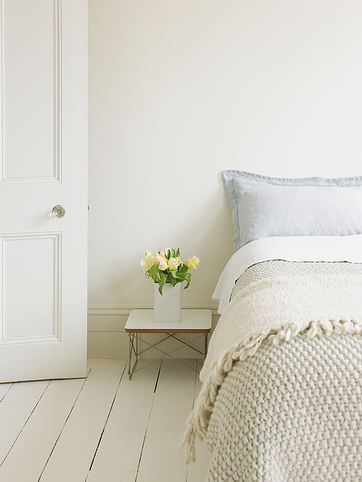 By P. Gail Williams, M.D.
Sleep problems are very common in children with autism. Studies indicate that 50 to 80% of children with autism experience sleep difficulties at some time. This is much higher than the 9 to 50% rate of sleep problems for typically developing children. The increased prevalence of sleep disorders among children with ASD is likely due to neurobiologic alterations in the sleep-wake cycle. Neurotransmitters which have been implicated in ASD sleep problems include Gamma-aminobutyric acid (GABA), serotonin and melatonin. Disordered sleep is frequently associated with behavior problems and inattention in typically developing and developmentally disabled children. Article continued...
Facing the Toilet Training Challenge
By Julie Stewart, M.Ed.


One of the greatest challenges families face is the dreaded toilet training process. It is the family's decision on when and how to support a child's involvement in learning the process of using the toilet, however some children may never demonstrate the interest or self-initiation that provides the signs to start "training" that their neurotypical peers may show. There are some general helpful hints for supporting your child's toilet training and then a more intense program that has been determined to be effective. Article continued...
The Picture Exchange Communication System
By Julie Stewart, M.Ed.
The Picture Exchange Communication System (PECS) was created by Lori Frost and Andy Bondy in 1985 and is a unique alternative/augmentative communication intervention and is currently in its second edition. PECS is divided into six distinct phases and starts by teaching an individual to exchange a picture of a desired item to a "communicative partner" to immediately receive access to the item. When a child reaches mastery of Phase I, as designated by the PECS protocol, after teaching the child to understand the exchange, the child moves into Phase II. Below are the descriptions provided on the PECS website for phase: Article continued....
School Highlight: Northern Elementary
By Laura Ferguson, M.Ed., BCBA


This year I have had the privilege of working at Northern Elementary in Somerset, KY. The classroom teacher is Elizabeth Wolsey and her paraprofessional is Heather Wells. From the beginning of the year it has been a great opportunity to work with both professionals in the room. The classroom environment displayed the use of evidence-based practices and implemented the use of visual supports, which included individual schedules for each student, reinforcement and communication systems. Article continued....
Uof L's ASD/ABA Program is Up and Running!
Our graduate certificate program in Autism Spectrum Disorders
and Applied Behavior Analysis is off to a great start. Some students are taking their first certificate courses (e.g., single subject research and autism intervention methods) while others are gearing up for application to the program by taking our two prerequisite courses (i.e., applied behavior analysis, introduction to autism).
We are bubbling with excitement about this program and our efforts to increase local capacity for serving children with ASD. We look forward to when our students can sit for the BCBA certification examination and potentially fill the need for behavior analysts across the commonwealth. Students interested in making application can contact program faculty, Robert Pennington PhD BCBA-D at Robert.pennington@louisville.edu or Monica Delano PhD at m.delano@louisville.edu. Program prerequisites will be offered this Summer and Fall.
KATC Upcoming Webinar Series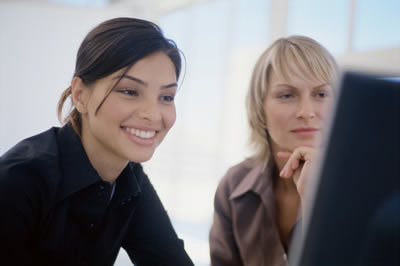 KATC is excited to bring you a family and professional development webinar series. The family webinar series is in collaboration with Kosair Children's Hospital Bridges to the Future Transitional Care program. This program offers a variety of educational workshops designed to prepare teens ages 16 to 18 for their upcoming transition from pediatric to adult care. Upcoming webinars in this series include:
March 5, 2013
12:00 PM - 1:00PM EST
Relationships and Safe Sex
More webinars in this family series will be posted online as they become available.

The Augmentative Alternative Communication and Assistive Technology Professional Development Webinar Series will explore the use of AAC devices and Assistive technology in assisting individuals with autism. Certificates of attendance, and CEU's are available for these webinars. All webinars in this series will be presented by: Karen Coulter, Ph.D., C.C.C./S.L.P., A.T.P., Speech Therapist, Weisskopf Center for the Evaluation , University of Louisville, Senior Speech Language Pathologist for WCEC, Department of Pediatrics. Upcoming webinars in this series include:
February 21, 2013 12 pm- 2 pm EST
AAC Options and Application - Technology Levels and Opportunities
March 28, 2013
12 pm - 2 pm EST
Assistive Technology 101 - Design Learning 4U
April 25, 2013
12 pm - 1 pm EST
Augmentative Alternative Communication - the APPle of My iDevice
Register online to attend a webinar
Learn the Signs Act Early
Coming soon ACT Case Training
The "Autism Case Training (ACT): A Developmental-Behavioral Pediatrics Curriculum" is designed to educate future healthcare providers on fundamental components of identifying, diagnosing, and managing autism spectrum disorders through real life scenarios.
"Learn the Signs. Act Early." aims to change perceptions about the importance of identifying developmental concerns early and gives parents and professionals the tools to help. CDC offers parent-friendly materials that are research-based, free, easily accessible and customizable.

Materials are available for parents, early educators, and health care providers.
Milestone checklists, tips for parents, early warning signs, fact sheets, and other materials can be downloaded
Materials are available in English and Spanish; some are available in other languages
Kentucky Act Early website is a resource to help families find services and supports.
Webinar Series
Early Childhood Resource Guide
Kentucky Autism Family Guide