Quick Links
Effective Immediately
We will no longer be offering massage through health insurance.
We do offer massage contract and ChiroHealth USA.
Ask for details!
Holiday Closures & Special Hours


We will be
CLOSED for Christmas, Dec. 24-26 with special hours Dec. 27 & 28.
CLOSED for New Year's Dec. 31-Jan. 1.
Great Gift Idea: Wireless TENS Unit!
Hollywog® WiTouch is the first wireless remote controlled pain relief device utilizing TENS technology to specifically target back pain.
Drug Free solution with no side effects
Thin, lightweight, and flexible
Comfortable & discreet
No wires, bulky back wraps or belts
We have these units in stock and available for purchase! Stop by the office to take a look.
Greetings!

'Tis the season...for stress! Among all the busyness of the holiday season, it's easy to get stressed out. But there is HOPE! Let us tell you about DSF Formula and our newest treatment option, the EB-PRO ionic foot bath! Give the gift of health to a loved one by sharing

ACWC and check out the new wireless TENS

units we have!
Give your Adrenals a Boost!
You have stress. We have the solution! DSF Formula to the rescue.
Dr. Candice recommends DSF Formula this time of year for adrenal support. DSF Formula combines glandulars, vitamins, minerals, antioxidants, and phytochemicals which synergistically work together to support the various energy-producing systems of the body. Adrenal support is helpful when stress and conditions caused by stress, fatigue, lethargy, weakness, mental fuzziness, irratibility, and the inability to handle everyday tasks seem to take over. Don't let holiday stress get to you this year. Ask us about DSF Formula!

We Proudly Introduce to our Office...
EB-PRO™ ion therapy!

Imagine having:
Restored vitality...more mental clarity...clear skin...a stronger immune system...and looking and feeling healthy. By detoxifying your body, you can enjoy these benefits...and more.
Designed and developed to restore the body's balance and energy levels through exposure to an ion field, the EB-Pro™ ion therapy device utilizes direct current to create an electromagnetic field, in which the patient places their hands or feet in an liquid salt and mineral solution to increase the energy and the positively charged cellular activity. The patient is exposed to a low intensity ion field and by immersing the feet in the water, where an electrical current will be enabled to make contact with all the primary meridians in the body. Trapped molecules (toxins), that have been ionically bound, will then be freed and can exit the body through the open meridians, or pathways, to be released into the liquid foot bath.

Is it safe? Yes. The EB-Pro™ Ion Therapy Systems are only direct current units to ensure no unwanted power transients or static sounds are passed to the body.
Average treatment time 18-23 minutes.
Healthy individuals often feel more energy, and experience a greater feeling of well-being.
Patients with pain, edema, gout, headaches, and swollen joints have often reported immediate relief.
Other patients with arthritis, allergies, lymph edema, neuralgia and other symptoms have experienced relief and benefits with multiple treatments.
Body toxins can come from the air people breathe, the water they drink, the food they eat and their lifestyle. Stress and depression are body toxins too.
Did you know that toxins, stored in the body over time, produce inflammation in the body, which then creates such degenerative diseases as cancer, diabetes, arthritis and heart disease? Rid your body of toxins by soaking your feet in this amazing foot bath that Dr. Candice now has in the office!
First visit is complimentary to active patients!
Any referrals (with visit) will receive a FREE session.
$40/session or purchase 5 or more prepaid visits for $30/session.
Special Offer!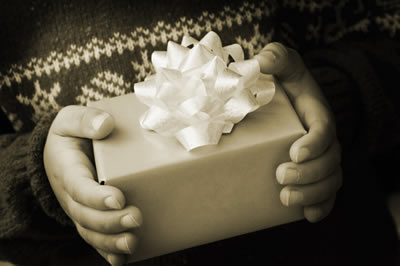 Share the many benefits of chiropractic care with someone you love this holiday season! For every adjustment, you can receive a free adjustment certificate for a friend for Christmas. Only 1 certificate per person. Certificate must be used by February 14, 2013.
Yours in Health,



















Active Chiropractic Wellness Center

4755 N. Carefree Circle

Colorado Springs, CO 80917

(719) 636-3080