"Quality Care with a Tender Touch"
Greetings!
Autumn is here! We have some great offers and educational opportunities for you, our awesome patients, to take advantage of this month. Please see our specials and how we are honoring our very special patients!
It's Healthy Lung Month & National Liver Awareness Month
Our featured supplements this month are Complete Omega-3 Essentials and Total Liver D-Tox, which address the concerns of Asthma, Allergies, and Environmental Overload. Both are priced at 20% off this month! Could you or a loved one benefit?Of course! Read on to find out how.
Complete Omega-3 Essentials
:
Nutritional support for non-specific inflammatory response and a healthy immune system, normal brain and nervous system development/function and kidneys. Also a mood enhancer that can be used as part of the diet to help maintain healthy cholesterol and triglyceride levels.
This supplement provides powerful nutritional support for a multitude of health categories, including: chronic pain/swelling, inflammation, cardiovascular, osteoarthritis, depression, diabetes, asthma, allergies, dermatitis and many other health issues.
How does
Complete Omega-3 Essentials
support asthma, specifically? Fish oils make anti-inflammatory substances. People with asthma may have an imbalance in fatty acid metabolism, making them at risk for leukotriene production, which is responsible for most of the inflammation that is involved in asthma attacks. Simple nutrition, such as
Complete Omega-3 Essentials
can really help, without the use of steroids!
Total Liver D-Tox:
This formula provides comprehensive nutritional support for liver detoxification, as well as sluggish liver, toxic burden, environmental overload, any condition that can benefit from the clearing of waste and toxins, (especially Fibromyalgia, multiple chemical sensitivity, allergies), female disorders (clears excess estrogen), constipation, hemorrhoids, etc.
The liver's health is essential to life, as all toxins have to pass through a person's liver to be processed and passed through the body. We can support the liver's job of detoxification of the body by adding
Total Liver D-Tox
to our regiment. With 25 ingredients, this detoxification formula provides some serious support to the liver! Glucuronic Acid speeds removal of the substances that the liver is trying to clear; Vitamins A, C, B-1, E, Black Currant Seed Oil, Enzymes, Lipoic Acid, Phosphatidylcholine, Choline Bitartrate, DL-Methionine, Calcium Chelate, Magnesium, Zinc Chelate, Selenium Chelate, Manganese, Milk Thistle, Silymarin, Garlic and Beet Root and Leaf make up
Total Liver D-Tox
.
Patient appreciation
We love our patients! To celebrate YOU, we are offering complimentary chair massage on National Spine Day.
Stop in October 16, 2012 10:00am-1:00pm AND 4:00pm-6:00pm
Massage News...New Therapist, More Options

You deserve a massage, and we've got the solution. We are proud to announce that we have three massage therapists now, each offering something unique. Ivy and Chelsea specialize in deep tissue, while Kelley's technique is mainly muscle-specific/trigger point. With the addition of Chelsea to our wonderful massage staff, we are now able to offer more evening AND weekend appointments to suit your busy schedule!
Call to schedule your appointment today.
Cash Prices:
30 min = $35
60 min = $55

90 min = $80
Now offering Massage Contracts, especially great for our patients who want or need a massage each month. See the sidebar for more information regarding contracts!
Yours in Health,
Active Chiropractic Wellness Center, LLC
4755 N. Carefree Circle
Colorado Springs, CO 80917
(719) 636-3080
Muscle Testing 102
Reserve your spot for our next Muscle Testing class, being held at our office: 4755 N. Carefree Circle
on Saturday, Oct. 13 from 10am to Noon.
Class will cover eye lights, color therapy, emotional work, an overview of questions from Muscle Testing 101, as well as general purpose (shoes, hygiene products, essential oils, homeopathy and food).
Bring a friend for only $10 additional!
Welcome Lupe!
We would like to welcome Lupe to our office. She is Levi's nanny, and you will also see her helping with other functions around the office!
Now Offering a Massage Contract!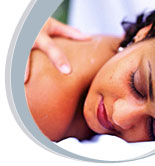 We are now offering a massage contract in addition to our chiropractic contract (patients do not have to do both.) The contract will work exactly the same, but the price for massage will be $45/month, per visit. Contracts are for one year and the cost comes out of your preferred bank account/credit card each month. Need more details? Please inquire with Shan!