High School Sports Physicals

Available for $40!
Plus, 10% will be donated back to your high school's athletic department!
If your high school would like Dr. Candice to come to its location for multiple sports physicals, please reserve a Friday or Saturday ASAP.
Ice Cream Rewards!

Don't miss out... August is the last month for our Ice Cream rewards for referrals. Refer a friend or family member to ACWC and we will treat you with an ice cream cone from BJ Velvet Freeze! Keep spreading the word about ACWC!

Summer Salutations!
We have lots of HOT summer specials going on the month of August at ACWC! With school right around the corner, why not guard your family against those germs that will be coming home with your kids, with some super immune-boosting supplements that we have for 20% off!
Sports physicals are also something to think about. Come see Dr. Candice, DC!
With the kids back in school, now you'll finally have time to unwind with a much-needed massage and adjustment, which are packaged together for our cash patients this month for a great price. Read on for more good news!
August is Eye Health / Eye Infection & Spinal Muscular Atrophy Awareness Month

The eyes are the windows to the soul...so the saying goes. Take care of your "windows" with two supplements meant just for eyes from NutriWest. Both are priced at 20% off!
Total Eyebright C & Total Eyebright M: Both are eye care formulas consisting of the eyebright herb, along with vitamins, minerals, enzymes and potent antioxidants intended to optimize homeostasis for the eyes. The eye is highly susceptible to free radical damage and is in need of optimal antioxidant protection. Total Eyebright C is a support product for general eye conditions or people prone to cataracts. Total Eyebright M can be helpful for eye infections, any eye diseases (glaucoma, macular degeneration, cataracts), dry eyes, and floaters.
Increase Your Immune System!
When kids go back to school and seasons change, germs invade! Be prepared and boost your immune system with these super-duty supplements, ALL 20% off:
Total Multimune
Total Virx

Provides complete immune support for maintenance of defenses against attack from viral organisms. With olive leaf as its main ingredient, viruses don't stand a chance against this powerful phytochemical.

Total Bac-T

Synergistic herbs combine to support normal bacterial populations and a healthy immune system! Especially helpful where there is bacterial overgrowth and weakened immune systems.

Total Flu-CLD #1 Nasal Spray

For a broad spectrum of flu-like symptoms including; fever, chills, night sweats, nausea, vomiting, headache, runny nose, congestion, sore throat, cough, bronchitis, diarrhea, and tired and achy feeling.

#5 FL-CLD

A safe, gentle herbal formula to support the immune system. Some ingredients include: Bayberry, Yarrow, Echinacea, Fenugreek, Ginger Root, Myrrh Gum, Catnip and Slippery Elm Bark.
Upcoming Classes: Muscle Testing 202
Muscle Testing classes are back! Save the date for Oct 13, 2012. Muscle testing 202, 10 am - 12pm.
This will include the emotional portion, brain
re-patterning and much more
. Join us!
$10.00 additional when you bring a friend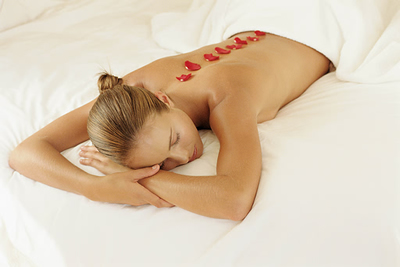 Cash Patients Offer Only

Massage and adjustment packaged together on the same day for only $80! Call today to make your appointment for both. Offer good through the end of August. Savings of: $10
New cash prices effective September 1, 2012
$35.00 for 1/2 massage
$55.00 for 1 hour massage
$80.00 for 90 minute massage
Cupping with your massage for $12.00
Cupping with your adjustment or on its own $15.00.
Cupping is thought to be the best form of deep tissue massage available. It has been found to affect the body up to four inches to the tissues, causing tissues to release toxins, activate the lymphatic system, clear colon blockages, help activate and clear veins, arteries and capillaries.
More Great Health & Wellness Offers
Stock up now for those fall and winter months.
All
teas are 20% off. Limited to In stock teas only.
Buy an essential oil, get the book
Modern Essentials: A contemporary guide to the therapeutic use of essential oils
for only $15!
This book is a nice complement to the doTERRA line of essential oils that we sell in our office.