Men's Health Week is June 11-17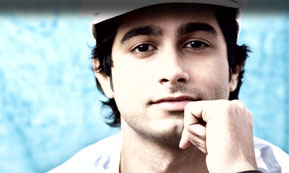 Men's Health Week is celebrated each year as the week leading up to and including Father's Day.
The purpose of Men's Health Week is to heighten the awareness of preventable health problems and encourage early detection and treatment of disease among men and boys.
Want more info?
Find out more here!
Refer a friend
Don't miss out! During the months of June, July & August, we will be rewarding our patients who make a referral with a free ice cream cone from BJ Velvet Freeze. Spread the word about ACWC.
A New Computer Check-in System.
We will be transitioning to a new computer system starting June 1st!
Condition of the month: Benign Prostatic Hypertrophy
Men, does this sound familiar?
BPH is considered a normal part of the aging process in men and is hormonally dependent on testosterone and dihydrotestosterone (DHT) production. An estimated 50% of men demonstrate histopathologic BPH by age 60 years. This number increases to 90% by age 85 years.
Due to the location of the prostate, BPH causes a number of urinary symptoms. The prostate is located just below where the bladder empties into the urethra. As the prostate enlarges, it impinges the flow of urine through the urethra.
The most common symptoms are:
Frequency - urinating much more often than normal.
Urgency - having a sensation that you need to urinate immediately.
Nocturia - getting up to urinate multiple times during the night.
Hesitancy - difficulty starting the urine stream.
What can be done if you yourself, or a man in your life, is suffering from these symptoms? First, prostate cancer should be ruled out by your physician, since the symptoms are identical. Cancer or not, let us help! We offer non-invasive treatment options, including nutrition counseling for conditions such as BPH.
Talk to Dr. Candice and get your total health scan today.
NutriWest Product of the the Month: Total Male
10% off for the month of June
Providing comprehensive nutritional support for Male Health and virility, this fomula is helpful for endocrine balance, male potency & libito, prostate & testes health, and overall wellness.
Total Male's main ingredient, Maca (Lepidum Meyenii), is called the Andean Ginseng for its invigorating properties, among which, is promoting female and male fertility and sexual desire, and for balancing reproductive hormones.
Total Male also includes American Ginseng in its ingredients, which helps strengthen male reproductive and adrenal glands, improves fertility, alleviates stress, and enhances immune function. It has long been prized as an aphrodisiac, helps stimulate and rebuild all body systems, and is considered the most effective of all tonic herbs.
With just over 30 ingredients total, this super formula is packed with sterols, flavonoids, essential fatty acids, micro algae, enzymes, vitamins, natural bioflavonoids, green oats, aphrodisiacs and minerals, making this a winning formula that can't be beat!
Massage Special!
Just in time for Father's Day.
Father's Day is June 17. Treat Dad to a massage with Ivy or Kelley, our two on-site licensed massage therapists. For only $40, Dad can enjoy a 1-hr. massage!
Gift certificates available.
Of course, everyone can benefit from this special, not just dads. Good the whole month of June!
Ivy will be on vacation starting June 27 through July 6, 2012.
If you've never experienced Kelley's therapeutic, muscle specific massage, this would be a great opportunity. Don't let your musculoskeletal system cause you pain by missing your massage.