Sports Physicals
Did you know that Dr. Candice offers sports physicals? Save yourself time and hassle and schedule your athlete's physical with Dr. Candice and get a head start on summer sports and camps requirements.
Pamper Mom with a Massage!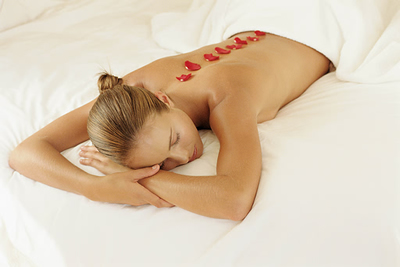 Mother's Day is May 13th. Treat mom to a massage with Ivy or Kelley, our two on-site licensed massage therapists. For only $40, mom can enjoy a 1-hr. massage!
Gift certificates available.
Of course, everyone can benefit from this special, not just moms. Good the whole month of May!
Guess the birth date, win a TENS unit!
Make a prediction of the exact date that Dr. Candice's baby boy enters the world and you can win a TENS unit for your personal home use!
Make your guess no later than May 20th to be entered in the contest. Talk to Shan or feel free to email us if we won't see you in the office before the deadline, at info@activechirowellness.com.
Good luck!
Please note that Dr. Candice will be taking a two-week maternity leave of absence at the end of May when her baby is born. While there will be no adjustments happening when Dr. Candice is gone,
ACWC will remain open for supplement sales, scheduling, and both Ivy & Kelley will still be available for massage!
Greetings!
This months events:

May is a time to reflect on new life and the moms who give us life! Dr. Candice is expected to give birth later this month, which will affect the adjustment schedule for a few weeks.
Guess the baby's birth date and win a TENS unit!
We encourage you to take advantage of our Mother's Day special with Ivy or Kelley in May. This would be a great alternative treatment while Dr. Candice is gone post-partum.
Also on special at 10% off is Nutri-West's Total Leaky Gut, good for a variety of ailments, including Rheumatoid Arthritis, which is being highlighted this month.
School will be out soon--time for sports. Dr. Candice performs athlete's sports physicals
Find out how to enjoy an ice cream cone on us this summer!
I Scream, You Scream, We All Scream for Ice Cream!
Don't miss out! During the months of May, June, July & August, we will be rewarding our patients who make a referral with a free ice cream cone from BJ Velvet Freeze. Spread the word about ACWC and be prepared to receive a sweet treat in return!
Leaky Gut: are you a sufferer?
This month's health focus is on "leaky gut" problems, which can manifest themselves in the form of asthma, arthritis, food allergies, ulcers, Crohn's, ulcerative colitis, celiac disease, autoimmune diseases, alcoholism, chronic fatigue, joint pain, migraines, diarrhea, parasitic infections, dysbiosis, candidiasis, multiple sclerosis, diabetes and T-cell lymphomas. In reality, all of us have intestinal permeability of some degree and could benefit from healing the gut through nutrients.
Total Leaky Gut, from Nutri-West, provides a comprehensive array of nutrients to support the integrity of the intestinal lining, one of the most crucial assets to health we have. With ingredients such as glutamine (which reinforces the immune system and has been proven to stimulate intestinal cell growth while reducing cell injury and infection), friendly bacteria Lactobacillus Bifidus, N-acetyl glucosamine, antioxidants (including Vitamins C & E, lipoic acid, zinc and ginkgo biloba), Cat's Claw, DGL and Slippery Elm, this product works great!
Who's at risk for leaky gut symptoms? People who drink, smoke, take aspirin/ibuprofen/antibiotics/drugs, get exposed to environmental toxins, have poor digestion, sluggish liver detoxification, or stored toxins, or who have bacterial/microbial infections or inflammation are all at high risk for intestinal permeability and would benefit from Total Leaky Gut.
Rheumatoid Arthritis: autoimmune disease that damages joints
Rheumatoid arthritis causes pain, swelling, redness, stiffness and ultimately loss of joint function to the people affected by this debilitating autoimmune disease. Did you know that RA usually begins in people between the ages of 30-50, and is 2.5 times more common in women? While there is presently no cure for RA, chiropractic care can help! With regular adjustments and specific treatments like cold laser therapy and nutrition (such as adding Total Leaky Gut to their regimen), Dr. Candice can help people manage symptoms from RA much easier. Know someone with RA? Tell them about us and let us give them hope!
Yours in Health,
Active Chiropractic Wellness Center, LLC
"Quality Care with a Tender Touch"
4755 North Carefree Circle
Colorado Springs, CO 80917
719-636-3080