A Personal Note
The rumors are true! Dr. Candice is pregnant and expecting a child near the end of May/beginning of June. But don't worry--she will continue her practice as usual until the birth, taking 2 full weeks off post-partum, then returning part-time for a couple weeks. A month after the birth, Dr. Candice will be returning to her normal schedule, rockin' & rollin' as usual!
ChiroHealth Members:
Your ChiroHealth membership may be expiring in December or January. If so, your membership can be renewed at your next appointment.
Feeling Stressed?

'Tis the season for DSF Formula!
The holidays can be a source of stress for us all. But there's hope!
Dr. Candice recommends DSF Formula this time of year for adrenal support. DSF Formula combines glandulars, vitamins, minerals, antioxidants, and phytochemicals which synergistically work together to support the various energy-producing systems of the body. Adrenal support is helpful when stress and conditions caused by stress, fatigue, lethargy, weakness, mental fuzziness, irratibility, and the inability to handle everyday tasks seem to take over. Don't let holiday stress get to you this year. Ask us about DSF Formula!
Toy Drive for Children
Please bring in new toys (min. $10 value) to donate to our Christmas Toy Drive! Donations will be accepted thru Dec. 15th. For your generosity, we would like to offer you $20 off any service!
(Cannot be combined with any other discounts)
Get Your Massage Gift Certificates!
Ivy is offering 1-hour massage gift certificates for the low price of $40 just in time for your gift-giving needs or to use for yourself! Cupping & cellulite treatments can be added on to the 1-hr. massage for an additional cost. Certificates are redeemable for 3 months.
Also, when you purchase gift certificates for massage or chiropractic care, for every $50 you spend in gift certificates, you will receive 1/2 off the total of your next full-price service! (May not be combined with other offers or discounts).
Changes are coming!
Starting Jan. 1, our office will be transitioning to new software, which will change the way you check-in before your appointments. Soon, each patient (even children) will have their own check-in cards. Also, we are moving away from reminder phone calls prior to your appointments, and will be switching to email reminders. We thank you for your patience as we make these transitions to optimize our time and resources at ACWC!
I

nclement weather policy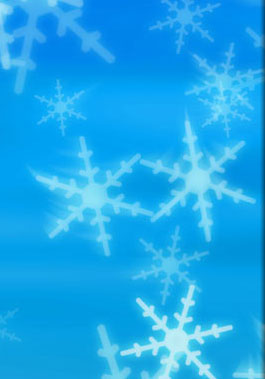 If surrounding school districts are closed or delayed due to inclement weather conditions, ACWC may also be closed or delayed. If you are in question on your appointment day, please look for information regarding our office in one of the following ways: