Dr. Candice
Please note that Dr. Candice will be
out of the office
the week of Thanksgiving.
Please plan ahead and get your appointments in before or after the week of Nov. 21-25. The office will still be open M-W for other needs, such as supplement purchases and scheduling. Thank you!
Ivy
Ivy Nadeau, LMT,
will still be available for massages the week of Nov. 21-25, with the exception of Thanksgiving Day (Nov. 24).
Please read below for some of the amazing health benefits of Ivy's "cupping" technique!
Upcoming Events
Get ready for special offers in December!
Be on the lookout for next month's specials to help with your holiday wish list and gifts!
Active Chiropractic Wellness Center Newsletter
Greetings!
What are you thankful for this November? We are thankful for YOU, our awesome patients, and for the ability to provide education and quality care to enhance and support your health journey! Please take note of the upcoming seminar we are holding, the nutritional products we are highlighting this month to beat cold & flu viruses, and the discounts we are offering.
Basic Muscle Testing Seminar,
Join Dr. Candice and Shan for an informative 3-hour long seminar on basic muscle testing at our office. Our aim is provide you with education that you can use to maximize your health at home. Dr. Candice will cover a wide range of topics and pose questions such as:
Are those shoes you're wearing the best?
Are you sensitive to your clothes?
Are your eyeglasses adjusted for proper cranial movement?
Are your 12 cranial nerves functioning properly?
Are you using the correct pillow at night?
Eye light therapy and brain activity: What is it and what are the benefits?
Multi-polar magnets and what they do exactly
We encourage you to bring items from home to be tested, although Dr. Candice cannot guarantee to touch on everything listed above, depending on time. Please come to this exciting event and learn what simple changes you can make to improve your health!
Nutrtional Products for Fall & Winter
Be proactive in protecting and enhancing your immune system in these cold, wintry months. Strengthening the immune system with nutrition to be strong during cold & flu season makes good sense. Try these simple and effective remedies, all of which are available in our office.
Total Flu-Cld #1:
This nasal spray contains Gelsemium and Byronia, which are the "two most frequently indicated homeopathic flu medicines used to treat the flu." Homeopathy has the potential to make a dramatic difference in the flu epidemic withou the risk of drug side effects.
#5 FL-CLD:
A safe, gentle herbal formula to support the immune system. A sample of the ingredients include: Bayberry, Echinacea, Fenugreek, Ginger Root and Slippery Elm Bark, among others.
Total Multimune:
Provides support for the immune system with many well-known powerful nutritional ingredients, such as Vitamin A, Vitamin B-6, Lycopene, Colostrum, Maitake Mushroom and Astragalus, among several others.
Total Virx:
This powerhouse formula packs a punch against viral influenza infections both in the prevention and treatment of the flu with such potent ingredients as Olive leaf extract, elderberry, astragulus, Vitamin C, echinacea, goldenseal, beta carotene, Vitamin A, zinc and selenium.
Complete Immuno D3 and Complete Hi D3:
"Compelling evidence indicates Vitamin D deficiency is the 'seasonal stimulus' responsible for flu outbreaks, and that doses of Vitamin D 'prevent many viral infections.'" Did you know that Vitamin D deficiency also predisposes
children to respiratory infections? A daily dose of this "antibiotic vitamin" may be just the ticket to preventing nasty colds and flu for your family! We have two varieties available; please ask which is right for you.
"Cupping" is one of the several techniques that Ivy Nadeau, LMT, uses and provides many benefits during cold season:
Helps enhance breathing
Relieves congestion
Drains excess fluids and toxins from the body
Increases blood flow to muscles by loosening adhesions and lifting connective tissue
Decreases sciatic pain and imflammation
In addition, Ivy can also provide lymphatic drainage on the sinus areas to help relieve sinus pressure. Just ask!
Call and make your next massage appointment with Ivy today, (719) 636-3080.
Cupping Prices (includes deep tissue massage)
Insurance patients : $12 additional to co-pay
Food & Toy Drives
Our office will be accepting donations of

non-perishable food items

to be distributed before Thanksgiving. Patients donating food items between Oct. 15 -- Nov. 15 will receive $10 off any service!

(Minimum of 4 non-perishable items, not valid with any other discount)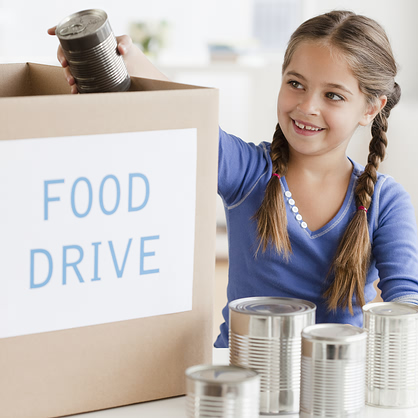 Bring in new toys (minimum value of $10) from Nov. 15--Dec. 15 to receive $10 off

any service!
(Not valid with any other discount)
Do you Facebook? "Like" us and get $10 off your adjustment! (Not to be combined with any other discount.)
Simply click on the link below and get connected today.
Thanks for trusting us with your health and for your continued support of ACWC! The highest compliment our patients can give us are referrals to friends and family. Spread the word!
Sincerely,
Dr. Candice Koch, DC and Shan
Active Chiropractic Wellness Center, LLC
"Quality Care with a Tender Touch"
4755 North Carefree Circle
Colorado Springs, CO 80917