Nominate A Deserving Professional Peer for the Inaugural "5 Women To Watch" Award
Who are the women who best represent the business case for female CPA leadership in firms and industry? If you know such an individual, nominate she or he to receive one of the inaugural 2013 'Women to Watch' awards.
There are three nomination categories:
CPA Experienced Leaders - women who've made notable contributions to their organizations and the leadership development of women CPAs;
CPA Emerging Leaders - women who have demonstrated characteristics that will enable them to become leaders in our profession; and,
Community Leader- a woman or man providing opportunities for successfully integrating women's personal and professional lives, and the advancement of women to positions of leadership, or, who has been a civic leader in their community on professional women's issues.
These awards have been established by the Greater Washington (DC) Society of CPAs, together with the AICPA. The 2013 recipients will be presented with their awards at the final session of AICPA's Women's Global Leadership Summit, Friday, October 25th at the J.W. Marriott, Washington, D.C.
The deadline for nominations is September 1, 2013. The nomination form is
here
; if you have any questions, please visit this
website
,
or contact Adenike (Niki) Akintilo at (202) 464-6006; her e-mail is
5 Ways Women Are Better Bosses Than Men (like we didn't know!)
In the battle of the sexes, recent studies show that women have certain characteristics that make them better leaders - though men still hold the majority of these positions.
Read more
.
Tax Spotlight!
The Social Security Administration recently began processing retirement claims and paying out benefits for some same-sex married couples. The Department of Justice is moving to align more than 1,000 federal laws with the Supreme Court's recent ruling that the Defense of Marriage Act is unconstitutional.
Social Media Trend
The 2013 SocialC

.

PAs Social Media Survey examines how accountants are expanding their use of social media. Among the findings: 90% of respondents use LinkedIn and the number of firms offering social media training is growing, but 54% of respondents said their firms offer no training. For assistance on how to develop a social media presence, visit:
AccountingWEB
AWSCPA National Services for Affiliates
Do you know the complete range of services offered by AWSCPA National? They include:
Event registration processing;

CPE registration and tracking;

Affiliate website maintenance and updating;

C

redit card processing;

Database management;

And so much more!
For more information, contact the AWSCPA Headquarters team!
A GREAT NEW AWSCPA MEMBER BENEFIT!
AWSCPA National is pleased to share with our members this terrific offer from our new Educational Partner provider, CPECredit.com.
CPECredit is offering a special package to our members to assist you in acquiring the CPE credits you need, in an environment that allows you to access high-quality educational materials, both live webinars and archived study guide - at a price that appeals to the bottom line we so carefully watch!
Here's the offer:
Members can access the CPECredit Gold One-Year Subscription Package for $79, which normally costs $399.00!
Here's how you access it:
Please go to the Members-Only section of the AWSCPA website, and click on CPECredit; i
t will provide access to the CPECredit website to review and order the subscription package.
A number of our members are current subscribers to the CPECredit service, and they rave about it! (That's how we were able to create this great discount program for our members!)
Not a member?
Please click
here
to go to the 'Join AWSCPA' website portal; complete the application and we'll process your membership and get you connected to this great Member benefit right away!
Please e-mail us at the AWSCPA National Office or feel free to call us at (800) 297-2721 with any questions. Thank you!
AWSCPA Discount Programs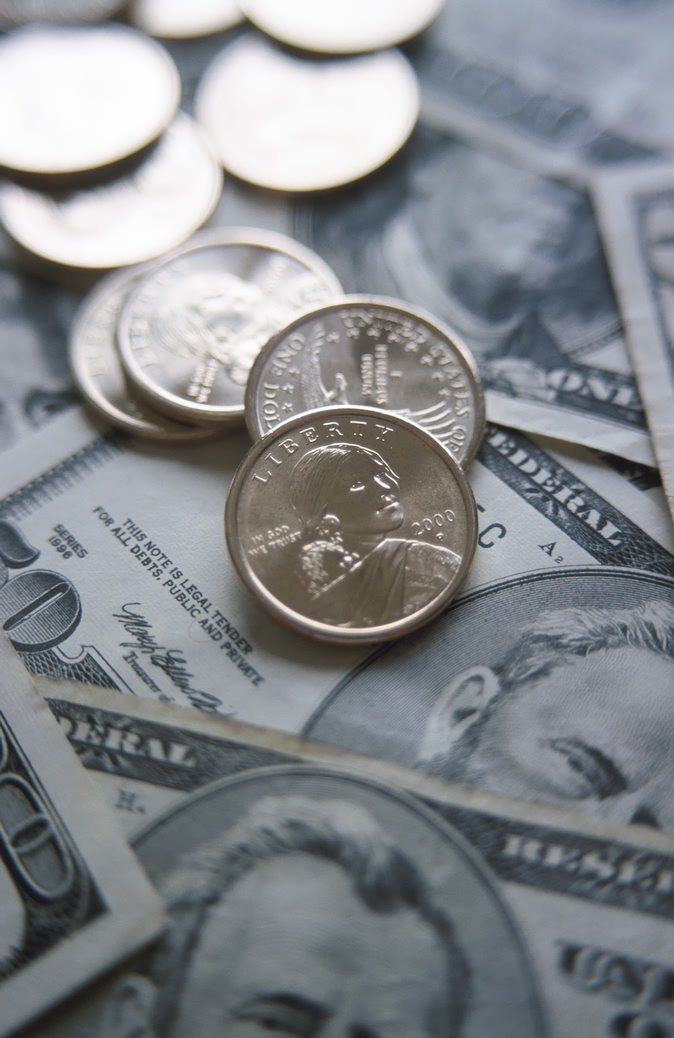 A
WSCPA National offers these discount programs to our members:
WingSpan Partners
Be sure to visit our website for details on how to take advantage
of these discounts that are available to members only!
Your National Board Of Directors - Serving
The Needs Of AWSCPA's Membership
The national Board of Directors is elected to serve the needs of our membership. They serve as the liaison to our membership and provide direction and guidance for AWSCPA.
If you have questions of a Board member, or have suggestions for education, events, programs and activities that you would like to have considered for review and implementation, please feel free to reach out to them; contact information for each is located here.
Kelly K. Welter, President, Serl Keefer Welter CPAs, LLP
Christina Danile, President-Elect, Rothstein Kass
Alex Miller, Secretary/Treasurer, Alexandra L. Miller CPA, PC
Amy Knowles - Jones, Immediate Past President, Flower Foods, Inc.
Cynthia A. Cox, Vice President Affiliates, Cynthia A. Cox CPA
Wendy S. Lewis, Vice President Sponsorship, Jim R. Smith & Co.
Bonnie L. Mackey, Vice President Marketing, Levin, Silvey, Zelko & Mackey, P.A.
Danielle Supkis Cheek, Vice President Conference, D. Supkis Cheek, PLLC
Janet A. Young, Vice President Membership, The Tax Defense Office of Janet A. Young, CPA
Marteen Bryant, National Director-Student Development, Ernst & Young LLP
Marie Caputo, National Director Affiliates-East, CliftonLarsenAllen LLP
Marilyn Garcia, National Director Affiliates-West, Rothstein Kass
Alison Painter, National Director Membership-East, Alison Painter & Associates.
WALC Your Way to New Jersey in 2014!
Don't miss out on our 2014 Annual Conference where our members will "Walk The WALC" with AWSCPA!
WALC is the National Women's Accounting and Leadership Conference: Leading Women in Accounting and Finance. WALC 2014 will be held June 26 & 27 at the Westin Governor Morris Hotel in Morristown, NJ.
Pictures from WALC 2013 Houston can be found on our website, and check in with us at on our home page for the latest WALC 2014 news!
AWSCPA Affiliate Happenings!
Want to know what your colleagues around the country are doing? Click here to go to AWSCPA's Google Calendar for the latest and greatest in AWSCPA's Affiliate network activities and events.
And if your affiliate is planning an event, make sure to send it to the AWSCPA
Headquarters team to get it posted on the calendar!
How AWSCPA advanced my career - and new beginnings
By Danielle Supkis Cheek
I
started my career at one
of the big CPA firms, and when It was time to leave, I did not know what to do. I actually thought I hated accounting and left the accounting profession, but I had worked far too hard for my license to give it up. I went to do project management at a small IT company that had been trying for years to poach me. I had to pay for CPE myself as it was not part of my job to be a CPA. I needed an organization that provided cheap CPE.
Jane Tillinghast told me about the organization and I signed up to go to an event. I fell in love with the group and kept coming back for the networking.
Not only did I get professional contacts and expanded my network, but the organization was so supportive in everything I did professionally and personally. When I realized that I LOVED accounting, but I was just not the right fit for the Big 4, AWSCPA helped me find a position that made me very happy.
It is with the strength and encouragement given to me by many AWSCPA members, that I am excited to announce that I have started my own CPA firm, D. Supkis Cheek, PLLC, specializing in accounting and attestation for small businesses based in Texas.
I would also like to take this opportunity to personally thank all the member of the Houston Affiliate, the National Board of Directors and all our guests, for all their encouragement and their support.
We represent the voice of all women CPAs in the United States, whether they be in public practice, private industry, government, education or even accounting students ready to enter the profession.
We are actively soliciting a select few companies to partner with us as sponsors of our National organization. This is an exclusive offering, with privileges going to only ONE organization per category.
For example: ONE insurance company, ONE recruiting company, and ONE payroll company. For a small investment, your company can become one of TEN annual corporate sponsors.
In return for your funding and support, our sponsors are provided with a wealth of privileges. For more information, click here.
First of all, we thank you for your time and commitment to our organization.
We also thank you for your continuing desire to assist in the support and advancement of women CPAs - current and future.
As a way to show our appreciation, National wants to know what events and/or scholarships you have coming up.
Please send us your information for upload on the website.


And For Our
Members-At-Large:
We also thank you for your continued support. Although you don't have the wonderful local connection with other AWSCPA members, your group is strong and mighty.
If a group of you are getting together and would like it published, let us know!
AWSCPA Foundation
The AWSCPA Foundation was created in 1982 to support the research and educational activities of the AWSCPA and provide scholarship opportunities for women in the accounting profession.
In support of its goals, the Foundation conducted a Silent Auction at WALC 2013 in Houston. Our generous contributors donated a wide variety of items, from 24 hours of CPE training, to an iPad mini, items for the home and gift cards from multiple nationally-known businesses.
The Foundation raised $1800 at WALC 2013 and is looking to add to that total throughout the year to support its mission. For tax purposes, please note that the Society's Foundation is a 501(c) 3 organization.