Holiday Gift Guide

Our colorful poinsettias, fresh greens and tailor made arrangements are a hallmark of the holidays, but did you know that we also have a Holiday Emporium filled with tons of great gifts?

From candles to home decor items and Christmas ornaments to bird feeders, we have a fantastic selection of products that make great gifts. Pair them with a beautiful plant or let them speak for themselves this holiday season.

We've highlighted a few of our favorites below. Visit us in Yarmouth to browse our entire selection.


Amaryllis Gift Kits

Amaryllis bulbs are fantastic gifts that will bring beautiful color indoors all winter long. Our gift kits come complete with everything you need to grow and enjoy these wonderful plants.
Kromatix Windchimes

Kromatix windchimes boast four ultra-bright colors for vibrant, backyard fun. Each windchime is hand tuned and will provide excellent sound while brightening the spirit and style of someone on your holiday list.
Droll Yankees Bird Feeders

Foster a new hobby or treat the bird watcher on your list to something new with high quality Clever Clean bird feeders from Droll Yankees. They'll provide some in-home entertainment until it's time to get out in the garden.

You'l find these and lots more right now at Estabrook's!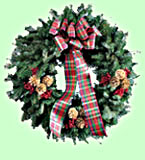 Mail Order Wreaths

For a festive holiday season, send 24" balsam fir wreaths, decorated with red berries, your choice of pine cones and generous bows in red, maroon velvet, or glistening plaid. A personalized gift card and FedEx shipping anywhere in the U.S. is included for $55.


Christmas Cactus Care Guide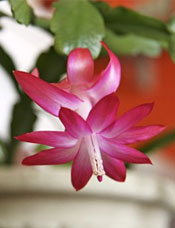 While the poinsettia remains the most popular of holiday houseplants, a healthy Christmas Cactus in full bloom is a great gift idea for that special gardener.

Along with a bounty of blooms, send these tips for keeping the plant looking its best:

Location

Most blooming plants will keep their blossoms longer in cooler temperatures, so keep the plant in a well-lit location away from heat vents, fireplaces or other sources of hot air. Also, more blooms will be produced on plants that have been exposed to high light intensity, so keep your plants in a sunny spot indoors.

Soil

Well-drained soil is a must for Christmas Cactus. Use a commercially packaged potting mix for succulent plants or mix your own by combining two parts plain potting soil with one part clean sand or vermiculite.

Watering

Watering seems to be the source of most problems with the Christmas Cactus. Water thoroughly when the top half of the soil in the pot feels dry to the touch. Discard the excess water, then do not water again until the top half becomes dry. The length of time between waterings will vary with the air temperature, amount of light, rate of growth and relative humidity.

Pruning

Pruning your Christmas Cactus after blooming will encourage the plant to branch out. Remove a few sections of each stem by pinching them off with your fingers or cutting with a sharp knife. These sections can be rooted in moist vermiculite to propagate new plants.



Like Us!

Follow Us!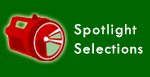 Spread holiday cheer inside and out with festive plants and fresh greens




Poinsettias




Christmas Trees



Fresh Wreaths




Fresh Roping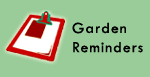 Our Holiday Design Center is open! Our decorating experts can create a custom wreath or centerpiece perfect for your holiday home.

Looking for a big tree this year? We have 8, 9 and even 10 foot trees that will make a fantastic showcase for your holiday celebrations.

Bring a hostess gift that will stand out this season. Fresh orchids are a unique gift that will provide lasting beauty.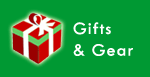 From the ultimate garden solution to perfect gifts, you're sure to find something great in our garden emporium!



Decorate with all the beauty and none of the mess. All artificial wreaths and garlands are now 20% OFF!