Our Holiday Events Start Tonight!

Kick off the holidays with an extended weekend of holiday fun at Estabrook's!

Starting tonight, we'll have something special for everyone right through the weekend to help you get your holiday decorating, shopping and celebrating started.

Plus, take advantage of these special promotions starting today at 3pm and continuing through the end of the weekend:



• Buy 1, Get 1 50% OFF Poinsettias (equal or lesser value, excludes 4.5" and mini varieties)
• 10% OFF Christmas Trees (with the coupon available in our Mobile App)
• 10% OFF 24" diameter Wreath with Bow (normally $22.99)
• 20% OFF Foliage Houseplants (Non-Blooming)
• 20% OFF Artificial Wreaths
• 20% OFF Full Rolls of Ribbon
• 20% OFF Ornaments
• 10% OFF Wind Chimes


Here's the full rundown of this week's events:


Wine Tasting with Bow Street Market

Tonight, December 3rd from 3-7pm

Start your holidays with a complimentary wine tasting courtesy of Bow Street Market. Sample fine wine and cheeses while browsing our selection of fresh and fragrant greens, homegrown poinsettias and much more.

In addition to Bow Street, several other local food vendors will also be on hand serving up samples and selling their products:



Beer Tasting with Funky Bow Brewery

Tomorrow, December 4th from 3-7pm

Visit Estabrook's and kick back with farm fresh microbrews from Funky Bow Brewery (starting at 4pm) or roast some marshmallows by the fire pit before you get your holiday decorating underway over the weekend.

We'll also have a terrarium potting demonstration at 3pm, a hands-on porch pot workshop ($25, click here to pre-register) at 4pm, a hands-on single candle centerpiece workshop ($20, click here to pre-register) at 5pm, and bow making demonstrations throughout the event to help you take your holiday decorating to the next level.


Christmas with Alpacas

This Weekend, December 5th & 6th from 10am - 4pm

Meet, pet and walk live alpacas from nearby farms, browse an artisan market of local vendors full of unique gift ideas, enjoy live music, sample some of the area's best food trucks, get creative in the kids craft area and more. This fun family event has become an annual tradition at Estabrook's and is a great opportunity for the whole family to learn about these unique animals while also shopping for gifts, decorations and this year's Christmas tree.

The following artisan vendors will be joining us for this event:
The following food trucks will be joining us:
Plus, enjoy live music courtesy of the Yarmouth High School Chorus (2:30pm) and the Yarmough High School Band (4:30pm) on Saturday, December 5th.

The holiday fun starts tonight at Estabrook's - we hope to see you there!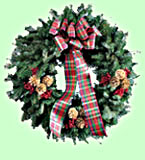 Mail Order Wreaths

For a festive holiday season, send 24" balsam fir wreaths, decorated with red berries, your choice of pine cones and generous bows in red, maroon velvet, or glistening plaid. A personalized gift card and FedEx shipping anywhere in the U.S. is included for $55.


Preparing Your Home for the Family Christmas Tree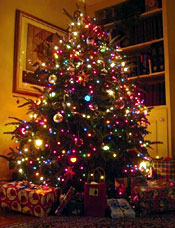 Thinking about putting up the family Christmas tree this weekend? Thanks to our unique stand system and a wide selection of freshly cut trees, it's now even easier to find the perfect tree for your home at Estabrook's.

To make setting up your tree simple, take the following considerations into mind before heading out to select your tree:

Decide Where to Place the Tree

Avoid placing your tree near a heat source (sunny windows, radiators, heating vents and fireplaces). Try to keep the tree out of high traffic areas where it might be bumped, overturned or where someone might trip on light cords. Avoid any spot that might be dangerous, such as next to a fire in the fireplace or up on a wobbly table.

Measure Twice

Once a spot is chosen be sure to measure BOTH the ceiling height and the width of that space. Write these numbers down on a piece of paper. Also, measure your tree stand to determine the maximum diameter of the tree trunk you can use in it.

Finally, measure the height of your tree stand as well as the height of your treetop decoration. Bring these measurements with you and one of our helpful staff members will be able to help you select the right tree for your home.

Tree Stands

Choose a tree stand that is sturdy and the right size. Pay attention to the size of the tree trunk that each stand will accommodate. The taller your tree, the bigger the diameter of the trunk. If you have a tall, wide room, be sure to get a large stand for the large tree you'll select. If you'll put your tree on a table, a smaller stand will work fine. We offer a variety of tree stands at Estabrook's that should suit any need.

Choosing a Tree

We offer balsam fir (the traditional Maine Christmas tree) and also fraser fir trees this season. When selecting a tree, the needles should look shiny, green, and fresh, not dry or brown. They should not fall off when you pull on a branch. For ornaments to hang straight you'll want a tree with some space between the branches. To test a tree, take an unbreakable ornament with you and hang it on several branches to see if there is room for it to hang straight.



Like Us!

Follow Us!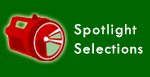 Spread holiday cheer inside and out with festive plants and fresh greens




Poinsettias




Christmas Trees



Fresh Wreaths




Fresh Roping




Fresh Arrangements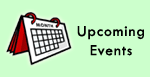 Wine Tasting with Bow Street Market

December 3rd

Beer Tasting with Funky Bow Brewery

December 4th

Christmas with Alpacas

December 5th & 6th

Learn More...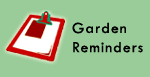 Our Holiday Design Center is open! Our decorating experts can create a custom wreath or centerpiece perfect for your holiday home.

Amaryllis bulbs make a great gift this holiday season that will bring beauty indoors all winter. Find gift kits with everthing you need to get started right now at Estabrook's.

Looking for a big tree this year? We have a selection of 8, 9 and even 10 foot trees that will make a fantastic showcase for your holiday celebrations.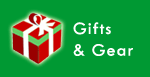 From the ultimate garden solution to perfect gifts, you're sure to find something great in our garden emporium!



A new bird feeder makes a great gift for the birding enthusiast and beginner alike. We have a great choice of feeders, seed and much more.



Decorate with all the beauty and none of the mess. We have a superb selection of life-life wreaths, garland, decorating supplies and more.



Keep your Christmas tree happy and healthy for longer with Prolong, a preservative that helps your tree absorb more water