Make Plans to Visit Our After-Hours Events Next Week

Our Christmas with Alpacas event takes place next weekend (December 5-6) and has become a celebrated annual tradition at Estabrook's.

However, did you know we're kicking off Christmas with Alpacas weekend with two special after-hours events next Thursday and Friday night at our Yarmouth store?


Wine Tasting with Bow Street Market

Thursday, December 3rd from 3-7pm

Start your holidays with a complimentary wine tasting courtesy of Bow Street Market. Sample fine wine and cheeses while browsing our selection of fresh and fragrant greens, homegrown poinsettias and much more.

In addition to Bow Street, several other local food vendors will also be on hand serving up samples and selling their products:



Beer Tasting with Funky Bow Brewery

Friday, December 4th from 3-7pm

Visit Estabrook's and kick back with farm fresh microbrews from Funky Bow Brewery (starting at 4pm) or roast some marshmallows by the fire pit before you get your holiday decorating underway over the weekend.

We'll also have a terrarium potting demonstration at 3pm, a hands-on porch pot workshop ($25, click here to pre-register) at 4pm, a hands-on single candle centerpiece workshop ($20, click here to pre-register) at 5pm, and bow making demonstrations throughout the event to help you take your holiday decorating to the next level.

Plus Much More!

Stay tuned for even more announcements as we get closer to these events. If you're a Facebook user, we invite you to "Join" and share these events with your friends by clicking here. You can also get the latest details by visiting our website.

The holiday fun starts next week at Estabrook's - we hope to see you there!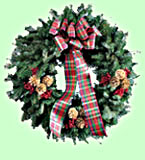 Mail Order Wreaths

For a festive holiday season, send 24" balsam fir wreaths, decorated with red berries, your choice of pine cones and generous bows in red, maroon velvet, or glistening plaid. A personalized gift card and FedEx shipping anywhere in the U.S. is included for $55.


Poinsettia Care Guide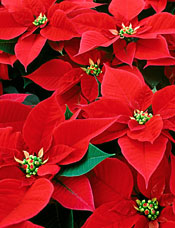 No houseplants get your home into the holiday spirit like poinsettias.

To help you get started, please follow these simple care guidelines to keep your poinsettias looking their best:

Placement

Place your poinsettia in a room with sufficient natural light. If you can comfortably read fine print using only the present light, the room is generally okay. You should also avoid drafts or excess heat from appliances. Cooler room temperatures will prolong the color intensity of your plant's bract color, so do your plants a favor by keeping the room temperature between 60 and 72 degrees.

Watering

Appropriate watering of your poinsettia is critical and often the cause of problems. Water your plant thoroughly when the soil surface is dry to the touch. For a typical plant in a 6" pot, this might be a 8 oz glass of water twice a week. Overwatering is often responsible for more deaths than underwatering, so only apply water when it is needed.

Please note that the popular 'Winter Rose' variety is extremely sensitive to overwatering. At Estabrook's, we grow this specific cultivar in a clay pot to minimize watering mishaps. Please pay special attention to providing it with appropriate water levels.



Like Us!

Follow Us!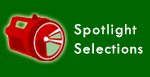 You can't beat the real thing; use fresh and fragrant greens in your decorating this holiday season




Fresh Wreaths




Christmas Trees




Fresh Arrangements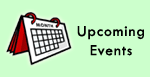 Wine Tasting with Bow Street Market

December 3rd

Beer Tasting with Funky Bow Brewery

December 4th

Christmas with Alpacas

December 5th & 6th

Learn More...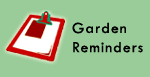 We will be CLOSED all day on Thanksgiving to celebrate and relax with our family and friends. Estabrook's will reopen on Friday at our usual hours of 9am to 5pm.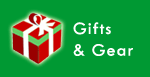 From the ultimate garden solution to perfect gifts, you're sure to find something great in our garden emporium!



Light up the night with colorful Starlight Spheres, now available in a range of festive colors.