Improving Your Winter Landscape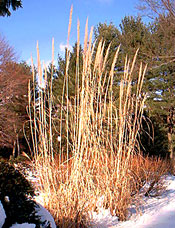 November is here, which usually means the end of the gardening season is in sight. However, your garden can remain interesting year-round with just a little foresight and planning.

Take a peek out the window - does your winter garden picture lack a little something? Do you see anything (or anybody) you don't want to see? Winter garden structure, whether provided by ornamental trees, shrubs, or structural perennials can both attractively block unsightly views or create new ones.

Now is the perfect time to look at your garden through "new eyes" and make a plan for next spring while the gardening season is still fresh in your mind. Use the following tips to identify those areas of your garden that are less than inspiring and then talk with one of our knowledgeable staff members. We'll help with your vision!
Make a list of the most offensive views at different vantage points around the inside and outside of your home.
Take a good look at your landscape; is there a favorite plant you would like to draw attention to?
Are the entrances and exits to the house clearly defined by plants? An ornamental planting next to a main entrance says welcome, whereas a utility entrance can be down-played by a subdued planting.
Are there great voids in your perennial garden that were once filled by foliage in the growing season? The introduction of a more structural plant that will combine well with perennials may be the answer.
Is there any garden ornamentation or more importantly, too much of a good thing? Garden ornamentation can create a sense of movement, timelessness, or whimsy. In most cases, less is more.
The addition of stone walls, patios, a dry stream bed, or even well placed edging can hugely impact the flow of a garden.
By jotting down notes now, you'll be able to hit the ground running next spring and enjoy your garden even through those long Maine winters.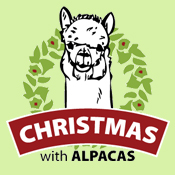 Holiday Events at Estabrook's

Make plans to kick off your holidays at Estabrook's this December!

Join us December 3-6 as we present four days of special events to help you get your home ready for the holidays.

Featuring a special after-hours event with Bow Street Market, artisan markets with some of Maine's best local crafters, food trucks, live music, our annual Christmas with Alpacas weekend and much more, we'll have something for everyone this December.

Please visit our website for details on each event and stay tuned for more announcements.

Estabrook's, for the Joy of the Holidays!


Like Us!

Follow Us!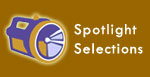 Invigorate your indoors with colorful houseplants




Orchids



Flamingo Flower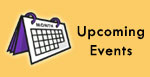 Wine Tasting with Bow Street Market

December 3rd

Beer Tasting with Local Brewery

December 4th

Christmas with Alpacas

December 5th & 6th

Learn More...



From the ultimate garden solution to perfect gifts, you're sure to find something great in our garden emporium!



Keep mice out of your home this winter with Mouse Magic, an all-natural solution