Pumpkin Carving Tips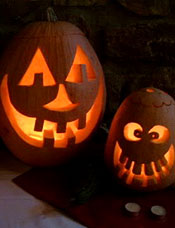 Halloween is this Saturday! If you haven't carved this year's pumpkins, you have just a few days left. Here are a few tips to make that jack-o-lantern truly special and help it last just a little longer:

Pumpkin Preservation

There are many effective ways to preserve your jack-o-lanterns. We recommend the following preservation techniques:

Prevent your pumpkin from drying out by placing petroleum jelly on the cut edges of your carving.
To help prevent premature decomposition, spray your pumpkin with water, cover it with plastic wrap then store it in the refrigerator when it's not on display.
Soak or spray the pumpkin with water mixed with a little bit of bleach. This will help ward off mold and kill insects for a longer preservation.
Illumination

No matter how great your design is, your masterpiece will only truly shine once the sun goes down. Here are a few tips for lighting up your jack-o-lantern this Halloween:

When using a candle, cut a hole on the upper, back part of the pumpkin. The hole will work like a chimney by allowing the candle's heat to escape.
Try creating the opening from the bottom of the pumpkin instead of the top - you can attach the light source to the bottom lid and place the pumpkin over it.
For a multicolor display, use a battery-operated light with LED bulbs. A flashing light is ideal for spooky pumpkin carvings.
Happy Halloween from Estabrook's!



Buy 1, Get 1 FREE on Fall Mums

Add beautiful autumn color with Fall Mums.

ALL Fall Mums are now Buy 1, Get 1 FREE at Estabrook's in Yarmouth. Choose from a variety of colors to warm your home as the temperatures cool.

Winterizing Your Roses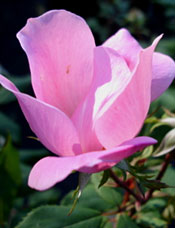 Winterizing roses is a very important maintenance practice to ensure vigorous growth from year to year. There are several things you can do to make sure your roses survive those tough winters long before the cold winds blow.

First, choose the most winter hardy roses available to plant in your rose bed. Next, make sure your roses are healthy and not under stress by watering adequately in late autumn.

Basic Protection

Hybrid Teas, grandifloras and floribundas should be protected from winter damage after a killing frost but before the soil freezes. You can reduce breakage of tall canes by winter winds by cutting them back to 30 to 36 inches and tying the tips together. Remove dead and fallen leaves around the plants, and then hill some soil over the center of the plants in broad rounded mounds at least 12 inches high and 12 inches wide. Cover the soil mounds with a mulch of shredded leaves, straw, boughs, pine needles or some similar material.

Using Cover

For maximum winter protection of tender varieties, cover the rose bush with a protective cylinder or surround it with burlap. Use straw, leaves or similar material to insulate the bush inside the cone or burlap. Puncture several one inch holes around the top of the cone for air circulation.

Taking Care of Climbers

To winterize climbers, remove them from their support and lay them on the ground with a cover of 3 to 4 inches of soil. If this cannot be done, gather the tips of the stems together, tie them, and wrap them in straw with a wrapping of burlap over that. The base of the climber should be covered with 10 inches of soil.

When severe winter weather conditions have subsided, remove most of the mulch and soil from around the bases of plants (you may leave a 2-inch layer of mulch in the bed). Taking these precautions will go a long way in preserving your rose bushes this winter.



Like Us!

Follow Us!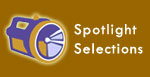 Invigorate your home or office with colorful houseplants, now available in Yarmouth!




Orchids



Kalanchoe



Flamingo Flower



Peace Lily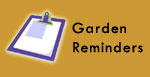 New hours start this Sunday. We'll be open daily from 9am to 5pm in Yarmouth for all your late season gardening needs.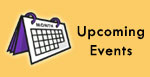 Christmas with Alpacas

December 5th & 6th

Learn More...



From the ultimate garden solution to perfect gifts, you're sure to find something great in our garden emporium!



Dress up your home for Halloween! All Halloween products are now on sale for 50% OFF. Stock up for this season and beyond.