Paperwhite and Amaryllis Planting Guide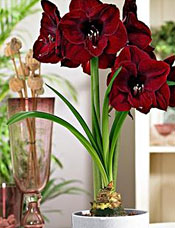 Looking for a way to bring glorious color indoors this winter?

Amaryllis and Paperwhite bulbs are great plants that can be enjoyed inside while snow has blanketed your garden. By starting them now, they'll even be ready for your holiday celebrations!

Simply follow these instructions:

Paperwhites

With paperwhites, you have a choice of planting them using decorative pebbles or potting soil.

For pebbles, simply place the bulb(s) pointed end up inside a pot with no drainage holes. Fill the surrounding area with decorative rocks and then add water. To keep the bulbs nice and moist, make sure the water level comes half-way up the bulb.

To plant using potting soil, fill a bulb pan (with drain holes) with 1-2" of soil, then position the bulb(s) pointed end up in the soil so that they are nearly touching each other. Add enough potting soil so that only the top half of the bulbs remain exposed and then water well.

Amaryllis

To plant an amaryllis, find a pot with drain holes and fill the bottom third with potting soil. The size of the pot will depend on the size of your bulb, but make sure you have roughly 1" of space around the largest width of the bulb. Place your bulb pointed end up in the pot and fill the pot with moist soil until the top third of the bulb remains uncovered and water well.


Fantastic Fall Sale

Last call on perennials!

We're packing our perennials away for the season starting next week. Save 50% OFF all perennials before it's too late.

Plus, don't forget that trees and shrubs are at least 30% OFF too, with savings of up to 50% on Balled and Burlap plants when you purchase 5 or more. See store for details.

We have tons of great plants that you can plant now and enjoy for many years to come for a fraction of the price.
Preparing Your Garden for Winter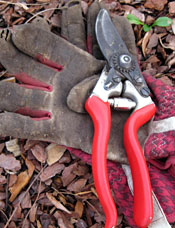 October is drawing to a close, so it's time to start thinking about putting your garden to bed and preparing it for the tough winter months ahead.

Among the tasks that should be considered include:

Cutting Back Perennials

This will not only neaten the appearance of your garden, but also protect your plants from winter exposure while promoting lush new growth in the spring.

Weeding

Prevent harmful weeds from spreading while your garden is dormant by removing them this fall. It will make your job next spring that much easier!

Shrub Protection

If any of your shrubs are in an area that will incur a large snow load (such as areas under pitched roofs), erecting a shrub guard can allieve future breaking and snapping from these unexpected "drop-ins".

Mulch

While shrub guards will protect your plants from attacks above, a layer of bark mulch in your garden will protect your garden's root system.

One of the most dangerous winter effects to any landscape are frost heaves, which are caused by a fluctuation in winter temperatures that cause the ground to freeze, then thaw, then freeze again. By laying down a layer of mulch in your garden, you create an insulation that will keep your ground at a constant temperature, which your garden's root system will appreciate.



Like Us!

Follow Us!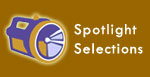 Invigorate your home or office with colorful houseplants, now available in Yarmouth!




Orchids



Kalanchoe



Flamingo Flower



Peace Lily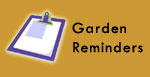 It's time to plant spring flowering bulbs! Choose from tulips, daffodils, hyacinths and many more springtime favorites.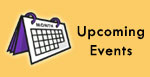 Christmas with Alpacas

December 5th & 6th

Learn More...



From the ultimate garden solution to perfect gifts, you're sure to find something great in our garden emporium!



Winter is coming. Make sure your plants are protected from snow load with durable shrub covers.