Fall Fertilizing Guide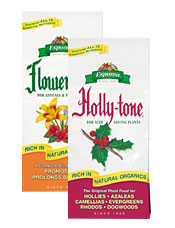 Once leaves and flowers begin to die back, it looks like all plant activity has finished. However, cooler temperatures and shorter days send signals to plants to slow down on the above ground growth and concentrate on what's underground.

With an inordinate amount of activity taking place in the roots, fall is the opportune time to fertilize. It may sound odd to feed plants now, but an ample supply of fertilizer in the fall will give plants a head start when it's time to grow in the spring.

Choosing a Fertilizer

Plant needs are different now than in the spring and summer. In warmer months they are busy leafing and blooming, while in the fall, all their energy is going to the roots. Since nitrogen inspires above ground growth, look for fertilizers with a low amount of nitrogen for fall applications.

Each fertilizer will have a ratio on it, typically expressed as N-P-K. N stands for nitrogen, P for phosphorus and K for potassium. A fertilizer rich in phosphorus and potassium, while low in nitrogen (between 2 and 5) will be ideal for this time of year.

At Estabrook's, we recommend organic fertilizers from Espoma. An all-purpose formula like Flower-tone or Holly-tone (for acid loving plants) both offer a good amount of phosphorus and potassium while limiting the amount of nitrogen your plants receive this time of year.

Application

The best time to fertilize in the fall is after a few light frosts or when trees begin dropping their leaves.

Lightly scratch granular fertilizers into the top of the soil and where appropriate, apply a nice layer of mulch over the top. Water the fertilized areas thoroughly if fall rains are lacking.


Fantastic Fall Sale

It's not too late to plant!

ALL perennials are 50% OFF and all trees and shrubs are 30% OFF during our Fantastic Fall Sale. We have tons of great plants that you can plant now and enjoy for many years to come for a fraction of the price.
Choosing the Perfect Pumpkin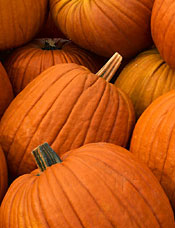 We're just under two weeks away from Halloween, so if you haven't picked out your pumpkins yet, this weekend is a great time to do it.

Whether you're looking to carve the ultimate Jack-O-Lantern or simply dress up your front steps, you'll want to select the very best.

Here are a few tips to help you choose your pumpkin and keep it fresh until Halloween:

Select pumpkins that are fresh and firm. Avoid choosing a pumpkin that has bruised or soft areas, cuts or other visible blemishes.


Store both cut or uncut pumpkins in a cool, dry place to keep them fresh longer. A cool basement will work well.


Remember that warm weather and hot sunlight can speed decay in a pumpkin. Don't leave your pumpkins out on your door step during unseasonably warm weather.


Once a pumpkin is carved, cover it with plastic for a day or two to help keep moisture in it.


Smaller cut pumpkins can be wrapped in plastic and stored inside the refrigerator for a few days before Halloween. This is especially helpful if you are having a party and need to carve them ahead of time.


If your cut pumpkin begins to shrivel, it can sometimes be revived temporarily by soaking it in a bucket of cool water for several hours, and then draining thoroughly.


Cover all cut edges of a pumpkin, as well as the entire interior, with petroleum jelly. This is the best way to reduce moisture loss and keep a pumpkin looking fresh longer.


Heat from electric light bulbs and candles can also contribute to the early demise of a pumpkin. Try cutting a hole in the top of the pumpkin to allow heat to escape.



Like Us!

Follow Us!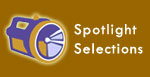 Save 50% on these perennials and many more before it's too late. We're putting perennials away for the season during the last week of October.



Sedum



Echinacea



Coral Bells



Perennial Grasses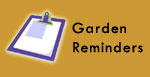 The weather is getting cooler outside, so it's a great time to breathe some life into your interior spaces. Invigorate your home or office with houseplants. Choose from flowering or foliage varieties.

It's time to plant your spring flowering bulbs. Choose from daffodils, tulips, hyacinths and many more springtime favorites.



From the ultimate garden solution to perfect gifts, you're sure to find something great in our garden emporium!



Halloween is just around the corner. Spook up your home with fun (or frightful) decorations from Estabrook's.